From early childhood, I have loved spooky stories, especially when told around candle or firelight. In fact, one of my favorite ghost stories comes from the opening scene of John Carpenter's film (1980), The Fog. In the scene, a group of children sit around a campfire as a salty old sea captain shares a frightening tale about a wrecked ship off the coast. While the movie has become a cult classic, that scene as performed by John Houseman is effective because as a storyteller, he brings you into the moment through his words alone. And that is the point of a good story.
During this season, when the veil is thin, what could be more fun than ghost story sessions? And why limit yourself to movies or television? Imagine a gathering with friends or family where everyone shares their favorite Halloween tale. Halloween fun at it's finest.
My family and I will be re-telling spooky stories for our October 28th podcast episode. We are going all out with candlelight in the podcast room to set the mood, apple cider and donuts to share. Should be a good time. Ghost stories are fun to read but through hearing one told (and with a bit of imagination) the experience can be even more chilling. So, I thought I'd share a few good Halloween classics (and where to find them online) and encourage you to host your own spooky story night for friends and family. And don't reserve a good story for Halloween alone. Spooky stories can be shared throughout the year.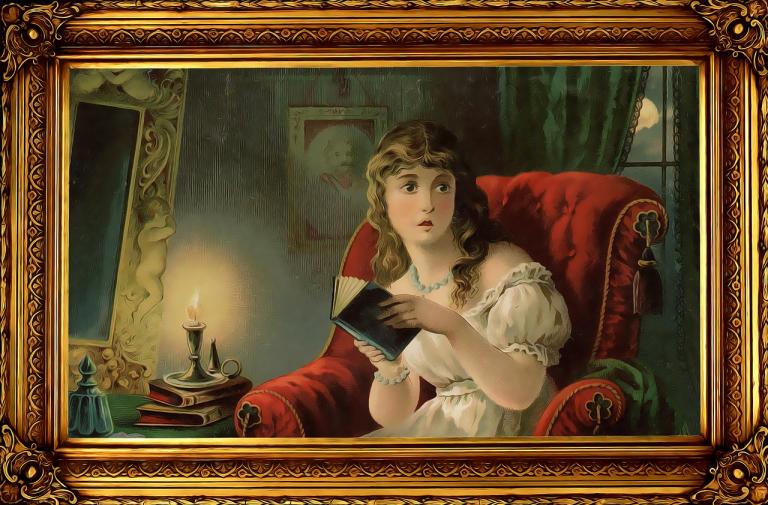 Spooky Stories For One And All
Half the fun of being a "storyteller" is bringing the characters to life and attempting to provide an enjoyable listening experience for others. Ode is particularly good at this. Even if you're new to storytelling or reading out loud, ghost stories allow the reader to go all out! Be in the moment. So, have fun reading or telling a favorite ghost story. Better yet, read through it several times and then share the story in your own words. Your listeners will join you for the journey.
Classic Ghost Stories
The Monkey's Paw – W.W. Jacobs
Ichabod Crane's Ride to the Bridge (excerpt it from The Legend of Sleepy Hollow) – Washington Irving
The Tell Tale Heart – Edgar Allen Poe
Song of the Witches – (excerpt from MacBeth) – William Shakespeare
Phantasmagoria – Lewis Carroll
The Hand – Guy de Maupassant
**For more fantastic classic Halloween stories, check out American Literature.
Additional Spooky Stories
The Ghostly Rescue
The Cat's Paw
The Bride
Sunday Morning
The Child That Went With The Fairies – Joseph Sheridan Le Fanu
**For more spooky stories, check out Scary Stories To Tell In The Dark