"As we say often, 'every Soldier has a story to tell.'" ~Lt. General Roger Schultz
What does Military Spirituality mean to a Lieutenant General who received the Purple Heart in combat? Watch the show for the answer to that question and much more.
After co-hosts Lori Boyle and Kat Kanavos interviewed 3 Star Lt. General Roger Schultz on the Wicked Housewives Club TV Show, Military Spirituality: Why I Serve, it is apparent the general serves to be of service to others.
One of the many ways this three-star general continues to serve in the private sector after leaving active duty is by serving as the President of the Army Historical Foundation, whose main purpose is to build the Army Museum scheduled for completion in 2019.
The Army Museum will be a beacon of light to all who have served their country. It will be available to everyone to remember the stories of those who served, why they served, where they served, and when they served.
The Museum will be a history of Military Spirituality and more.  
Lt. General Roger Schultz completed 42 years and 9 months of uniformed duty in the US Army and the Army National Guard before continuing to serve his country by bringing to all the families who have had mothers, fathers, sisters, sons, daughters, aunts and uncles who served in the military, the opportunity to share their story and glory, give remembrance to their heroic deeds, and for many, to celebrate a very special calling.
3 Star General Schultz is the fourth general Lori and Kat Kanavos have had the honor to interview, and the third on our Internet TV show Military Spirituality: Why I Serve.
As interviewers of Generals we have come to a profound conclusion.
These amazing generals will "toot the horns" of their comrades in arms "'till the cows come home," but are loathed to toot their own horns. So we are going to toot them for them because they, and the men and women of the military who served with them and under them, are one of the reasons America is such a great country.
And, what better way to celebrate such greatness than with a Museum dedicated to their unwavering loyalty which will be available to all the citizens of the United States of America. The Historical Foundation's main purpose is to build the Army Museum scheduled for completion in 2019.
LTG Schultz is an Instrument & Multi-Engine Rated Commercial Pilot.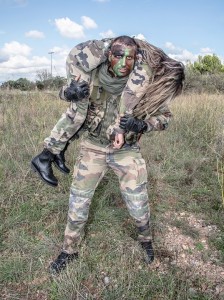 During the interview Lieutenant General Schultz shared stories with us about how he was called to active duty on three occasions.
In 1968 he led both a Rifle Platoon and a Scout Platoon in Vietnam.
In 1997, he was called to serve as the Deputy Director of Army Operations.
In 1998 he was selected to serve as the Director of the Army National Guard. His 7-year tour of duty as the Director of the Army National Guard places him as the longest serving director in the history of the National Guard.
LTG Schultz is the first Army National Guard Director to serve at the 3 Star Level.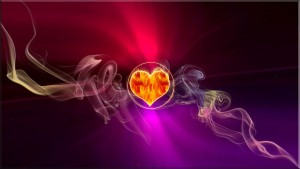 LTG Schultz's awards and decorations include:
| | |
| --- | --- |
| ·       Distinguished Service Medal | ·       Silver Star |
| ·       Legion of Merit | ·       Bronze Star Medal |
| ·       Purple Heart | ·       Combat Infantry Badge |
General Schultz had a specific reason for joining the military in the first place, and during this rare video interview shares with you what he is  most proud of about being in the military and how being of service in the military service changed him.
Military Spirituality appears to mean different things to different soldiers, no matter their rank or length of duty. However, one thread  seems to be weaved throughout the fabric of their calling. Military Spirituality seems to have less to do with religion and more to do with a faith in connection to a Higher Power. Their belief in that connection, and in a very personal inner-guidance, is brought into service with them to guide them through the act of serving others.
Currently, LTG Schultz serves as the President of the Army Historical Foundation.
For those who believe Military Spirituality goes deep, here is a  bible verse which speaks to both the ancient and modern-day warrior:
2 Samuel 10:12 Be strong, and let us fight bravely for our people and the cities of our God. The Lord will do what is good in his sight.
Trusting in God for strength in our convictions and beliefs concerning what is right and just for our people will keep us on the right spiritual path for the correct outcome in times of war, and it is this trust that makes us strong soldiers.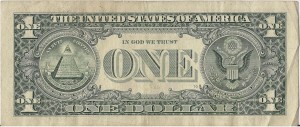 "In God We Trust."
As if to prove my point, General Schultz sent me the following message after I shared the VLOG with him pre-publication.
His humble two sentences brought tears to my eyes.
"I have actually a 2nd purple heart. In the Army we refer to this as a Purple Heart with Oak Leaf Cluster. That part is not so critical as the real messages you have embedded in your vlog."
Thank you General Schultz for allowing Lori and I to toot-your-horn.
What does Military Spirituality mean to you? Share your thoughts with us in the comment area of this post.
Photo Credit:flame-961198__480.jpg pixabay.com
HealthWize-dollar-Pixabay-Public-Domaine-No-Attributions-Required.jpg
army-1442897_960_720-CCO-Public-Domain-No-Attribution-Required.jpg
Poster created and used with permission of hosts and guests
Heart- pixabay.com flame-961198__480 Public Domain Free for commercial use No attribution required
Dollar Bill HealthWyze CC0 Pixabay Public Domain Free for commercial use No attribution required
Kathleen (Kat) O'Keefe-Kanavos and Lori Boyle are the Hosts of Why I Serve on New Earth International TV.
About the Author: Kathleen (Kat) O'Keefe-Kanavos-three time cancer survivor whose dreams diagnosed her illness as seen on NBC News & Dr. Oz, TV/Radio Host/Producer of Wicked Housewives On Cape Cod™ ,  Kat KanavosShow , Patheos, Quora, Medium, Internationally Syndicated  Columnist, Nautilus Award-winning Author/Lecturer who promotes patient advocacy and inner guidance. Contributing author to Chicken Soup for the Soul.  www.KathleenOkeefeKanavos.com
Meta Tags –  Kat Kanavos, Patheos, Above and Beyond the 5 Senses, Surviving Cancerland, Kathleen O'Keefe Kanavos