Kathleen O'Keefe-Kanavos 30 Min Cooking Interview on Lori Boyle Radio Show
http://www.blogtalkradio.com/wickedhousewivesoncapecodradiont/2014/12/17/lori-boyle-radio-kat-okeefe-kanavos-cooks-quick-healthy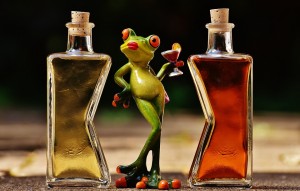 Part one of this blog ( published March 2, 2017) shared my reason for doing a spiritually centered blog on cooking. We spend time feeding our soul with good prayer but not our body with proper nutrition. Our body is a temple of the Lord. In the previous blog a mother had fallen asleep in the car waiting in line at a fast food window…
When I told one mother that none of her fast food choices were a good choice for food, she replied with a painful truth that broke my heart.
"I'm alone. My grocery money is very tight right now while I'm going through divorce proceeding, and at the end of the day I'm too tired to cook. When I was waiting in the fast-food drive- through last night I fell asleep in the car. Thank God I had it in park because I would have rolled into the back end of the car in front of me. My ten year old son shook me awake when motorists behind us were honking. I was so exhausted I didn't even hear them. I pray nightly to keep my children's lives as normal as possible during this crisis. It's hard because they see my bald head, red burn marks on my chest, and lack of energy. And the fact that they think Daddy doesn't love us anymore doesn't help. I have to keep my job for my insurance in order to have treatment, so cooking is not a priority in my life."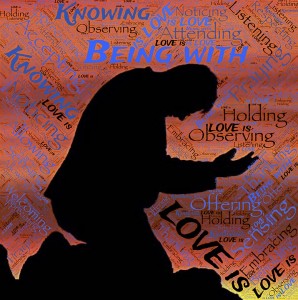 Her answer brought silent nods of understanding from others in the room and tears to my eyes. It also birthed the idea of this blog which has now become part of the weekly C3TV show Wicked Housewives On Cape Cod- Cook .
I'm not a certified nutritionist but, I don't believe you must be one to know healthy food. We are bombarded daily with enough magazine articles, TV commercials and infomercials concerning diet, nutrition and fast-food to get a PHD on the subject by osmosis.
We know what to do to eat well. Now, I'm going to help you do it.
Healthy Cooking Tip of the Day
Did you know that enjoying a small bowl of veggie soup with your meals boosts the liver's ability to break down acids, helping to keep cellular PH more alkaline? One of the reasons patients are given blood tests during many treatments is to monitor liver functions because toxins (and chemicals) are filtered through the liver. Imagine how much healthier that little soup appetizer can make your family. Give your liver a break. Eat vegetable soup.
Quickie Healthy Easy Cooking is as easy as 1-2-3.
1.) A yummy slow-cooker-stew thrown over,
2.) rice from the rice cooker is a meal fit for a king that the whole family can enjoy again
3.) days later when thrown into the blender for a tasty stewed vegetable soup paired with simple sandwiches or warm crusty whole grain bread. Soup saturated bread is easier to swallow when suffering from mouth sores, and will warm the cockles of your heart.
One last important word of advice before you go grocery shopping; READ LABLES! If you can't understand the labels, don't put them in your mouth… put them back on the shelf and keep looking.
You probably wonder what could possibly be better than picking up fast-food for dinner. How about opening your door to the healthy aromas of a fully cooked meal?
You're tired. Go home! Dinner's waiting and your prayers answered. That's what I call cookin' right.
Picture credit:-frogs-1650657_960_720-Alex_Fotos-Pixabay-Free-CC0-Public-Domain-No-Attribution-Required.jpg
love-1207684_960_720-johnhain-Pixabay-FREE-No-Attribution-Required.jpg
Kathleen (Kat) O'Keefe-Kanavos-three time cancer survivor whose dreams diagnosed her illness as seen on NBC News & Dr. Oz, TV/Radio Host/Producer of Wicked Housewives On Cape Cod™ , Kat KanavosShow , Patheos, Quora, Medium, Internationally Syndicated Columnist, Nautilus Award-winning Author/Lecturer who promotes patient advocacy and inner guidance. Contributing author to Chicken Soup for the Soul. www.KathleenOkeefeKanavos.com
Meta Tags – Kat Kanavos, Kathleen O'Keefe-Kanavos, Patheos, Above and Beyond the 5 Senses, Surviving Cancerland, Spirituality, Cooking