Quote: "Life is uncertain. Eat dessert first." -Ernestine Ulmer
Calling all spiritual Moms, Mr. Moms, caregivers, anyone in crisis with time restraints, or a busy lifestyle. Read up to eat up! Take healthy cooking off the back burner.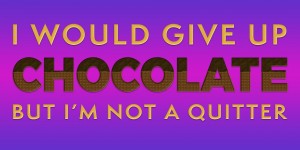 Kathleen O'Keefe-Kanavos 30 Min Cooking Interview on Lori Boyle Radio Show
http://www.blogtalkradio.com/wickedhousewivesoncapecodradiont/2014/12/17/lori-boyle-radio-kat-okeefe-kanavos-cooks-quick-healthy
Do you wish you had more time to cook healthy meals? We often nourish our soul better than our body. Healthy eating is as important as spiritual nutritionLet's feed them both!
Whether you are rich and famous or just making ends meet you have to eat. Healthy eating is as important to our body as spiritual nutrition is to our soul. And since we are a combination of body and soul forgetting one hurts the other.
Let's enjoy healthy cooking from a new perspective; easy and speedy.
When crisis management and lack of time take precedence in our lives, everything else must be re-prioritized including family, home, work and cooking, which often gets pushed to the end of the line. After all you've endured, including a cranky belly from stress, we need a belly pleaser cooking column that meets our needs, expectations and time restrictions.
Every cooking blog should have a purpose and a goal. Mine is to compete and beat the poor nutrition, speed and simplicity of fast-foods by offering an alternative: a multimedia blog that incorporates word, video and radio to show readers how to follow simple recipes that take fifteen minute or less to prepare from start to finish.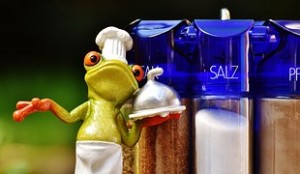 My goal is to make it easy and desirable for everyone, including people who think they don't like to cook, to prepare and eat healthy food: the building block for daily physical and mental health.
This cooking blog is dedicated to anyone in crisis, especially women who are often raising their families alone while undergoing spiritual, emotional, or treatment for an array of health issues, yet continue to put their children's needs first. Not only do they bring home the bacon, they cook it, too. I want to make cooking easier, healthier and quicker for you.
The idea for the recipes used in this blog series came about in my breast cancer radiation discussion group concerning food preparation and eating during the time restraints of treatment. As a three time breast cancer survivor whose angel guided dreams diagnosed my illness, the women in my cancer groups became extended family.
We shared a fox-hole in the war against cancer.
My heart ached for my girlfriend-patients who came in for therapy during work-lunch-breaks and discussed which fast food restaurant drive-through window they should choose for speedy service after collecting their children from school, soccer practice, ballet lessons and piano recitals. Unfortunately, more than half of them were single parents, deserted by their spouses after diagnosis. By the end of the day they were too tired to even sit in their car and wait for food to be handed out through the window, and too nauseous from treatment, stress, depression and fatigue to eat it when they got home.
Join me in part 2 for stories, tips and solutions.
Picture credit: chocolate-1444831_960_720-Maia-Lisa-Pixabay-FREE-No-Attribution-Required.jpg
frog-1649103__180-Alexas_Fotos-Pixabay-Free-No-Attribution-Required.jpg
About the Author: Kathleen (Kat) O'Keefe-Kanavos-three time cancer survivor whose dreams diagnosed her illness as seen on NBC News & Dr. Oz, TV/Radio Host/Producer of Wicked Housewives On Cape Cod™ , Kat KanavosShow , Patheos, Quora, Medium, Internationally Syndicated Columnist, Nautilus Award-winning Author/Lecturer who promotes patient advocacy and inner guidance. Contributing author to Chicken Soup for the Soul. www.KathleenOkeefeKanavos.com
Meta Tags – Kat Kanavos, Kathleen O'Keefe-Kanavos, Patheos, Above and Beyond the 5 Senses, Surviving Cancerland, Spirituality, cooking