When you are the last soldier standing in the foxhole to whom do you pray? And, what do you say? We may imagine the soldiers interviewed on the Wicked Housewives Club Internet TV show, Military Spirituality, might never ask themselves, "Why do I serve?" so we ask it of them. Military Spirituality might sound like an oxymoron to those who think the military is only an institution of blood and guts for death and war. However, our interviews delve deeper into the vein of life to discover the humanity behind their service to all creatures big and small, and God within their deeds.
Click the phone to watch the video.
Retired Colonel Perry F. Baltimore III, is a graduate of West Point and one of the founders of the Marshall Legacy Institute, www.Marshall-Legacy.org a Virginia-based 501(c)3 nonprofit formed in 1997 to extend the vision of Nobel Peace Laureate George C. Marshall by alleviating suffering and promoting hope, growth, and stability in war-torn countries. The MLI is another example of humanity within the military service.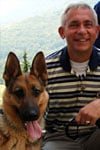 In 1998, after 27 years of service in United States Army, Col. Baltimore became MLI's President and Executive Director.
During Col. Baltimore's military experience, he witnessed, firsthand, the sad human condition throughout much of the developing world, including Afghanistan, Angola, Iraq, Rwanda, Somalia and Vietnam. He chose to help and make a difference in the world.
Colonel Baltimore travels extensively to build partnerships here in the US and around the world in support of de-mining war torn countries through
MLI's primary mission; establish practical, affordable, and sustainable indigenous programs to help severely mine-affected countries rid their land of the horrific scourge of landmines and deal with their lasting impacts.
This includes the development, expansion, and sustainment of:
Mine Detection Dog Partnership Program (MDDPP), which provides Mine Detection Dogs (MDDs) to accelerate the pace of landmine clearance operations
Survivors' Assistance program, which helps those who have been injured by landmines
Children Against Mines Program (CHAMPS), which promotes global citizenship and involves American youth in meaningful service-learning projects to help children living in war-torn countries who have been injured by landmines.
These three programs:
1.) provide valuable resources, especially mine detection dogs (MDDs), for landmine clearance
2) educate citizens about the dangers of mines
3) train national leaders charged with mine action responsibilities
4) assist landmine survivors with physical and psychological needs.
MLI provides resources and training to help countries build their own affordable, practical and sustainable humanitarian demining programs.
During this VLOG Col. Perry Baltimore introduces the audience to Dino sitting at the feet of show host Lori Boyle. Dino's story is one of unwavering service for all mankind around the war-torn world.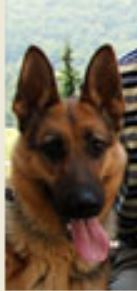 Dino is a highly trained retired MDD dog with a heart of gold.
So, we asked Col. Baltimore, "Why did you serve in the United States Army?" His answer was a breath of fresh air.
"As a small boy I always knew I would serve. Seven family members served in the military before me and I grew up with the priorities of God, Family, and Country. I liked being around selfless and dedicated people that I found in the military. And, I got to travel internationally while continuing to do something meaningful for God, my country and others."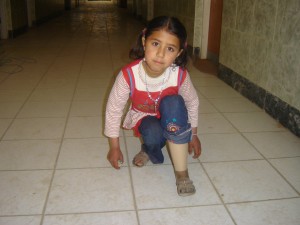 During the Internet TV Interview Col. Baltimore shares the heart-wrenching story of Saffa, a beautiful six year old little girl with flowing dark hair who, while gathering vegetables with her sister from the family garden for dinner, stepped on a landmine. Saffa lost her leg.
"This is awful for any child, but in a country where girls are not held in high esteem, it is especially devastating. Saffa's family was sure she would be shunned for life."
CHAMPS to the rescue!
American children participating in the CHAMPS program (Children Against Mines Program) heard Saffa's story and rallied to help. Saffa is now a 12 year old sixth grader who runs around the playground just like any other child, as seen in the video portion of this Internet TV Interview.
The American school children helped the entire family by helping Saffa.
Children helping children can empower children to help each other across time and space because love knows no boundaries.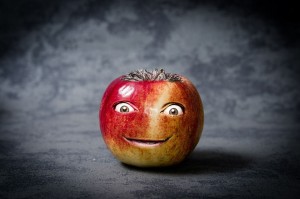 Because it was American schoolchildren who raised money for Saffa, her uncle, who is the patriarch of the family, was so impressed he made a big decision that changed the lives of all the girls in the family.
The Uncle decided Saffa should go to school, as should every girl in the family.
This is a perfect example of Military Spirituality; how one good deed leads to another and how God brings the good out of evil.
Champs video: (2 minutes, 1 second)
https://www.youtube.com/watch?v=dUbjFC0ckEo&t=32s
Kathleen (Kat) O'Keefe-Kanavos and Lori Boyle are the Hosts of Why I Serve on New Earth International TV.
Photo credits:
all photos, posters, and videos are used with permission by the guest, hosts, and MLI
apple-496981_1280-pixabay.com-Public-Domain-Free-Commercial-Use-No-Attribution-Required.jpg
About the Author: Kathleen (Kat) O'Keefe-Kanavos-three time cancer survivor whose dreams diagnosed her illness as seen on NBC News & Dr. Oz, TV/Radio Host/Producer of Wicked Housewives On Cape Cod™ , Kat KanavosShow , Patheos, Quora, Medium, Internationally Syndicated Columnist, Nautilus Award-winning Author/Lecturer who promotes patient advocacy and inner guidance. Contributing author to Chicken Soup for the Soul. www.KathleenOkeefeKanavos.com