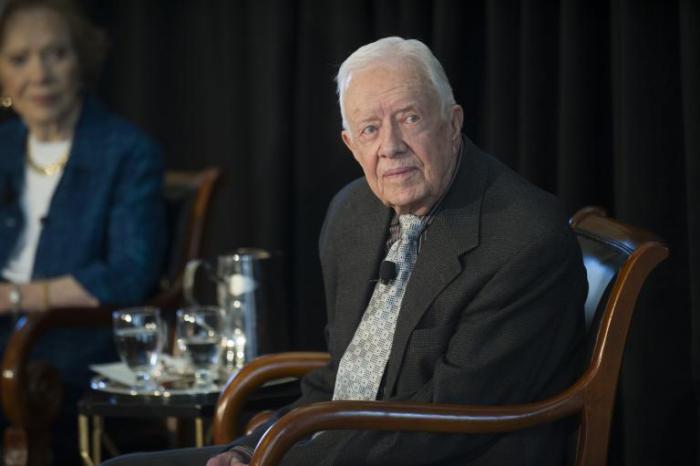 It's always interesting when former Presidents are asked to weigh in on the current President's job performance. Some made a principled decision not to speak out, such as George W. Bush generally refusing to criticize Barack Obama. And some of the former Presidents have even — seemingly — developed a friendship over the special bond that is only available to those in the rare and special club.
Recently, former President Jimmy Carter was asked by Norah O'Donnell about current President Donald Trump, in an interview that will be televised this evening on CBS News. He had some rather interesting observations.
First, he did not like Trump's national security council choice, John Bolton. "I have been concerned at some of the things he's decided. I think his last choice for national security adviser was very ill-advised." Then, not to put too fine a point on it, he added, "I think John Bolton has been the worst mistake he's made."
However, he doesn't want to see Trump impeached, but wants people to start giving him the "benefit of the doubt."
"My own preference would be that he not be impeached, but that he be able to serve out his term, because I think he wants to do a good job," he said. "I think ultimately the restraints on a president from the Congress and from the Supreme Court will be adequate to protect our nation, if he serves a full term."
Also, Carter expressed frustration over the way special prosecutor Robert Mueller has been handling the Russia investigation.
"My wish is that Mr. Mueller would go ahead and make a decision, even if it's not anything personally that President Trump has done to violate the law; then I think he ought to make that obvious. And if he has violated the law, that ought to be revealed as well."
Credit Image: Georgia Institute of Technology