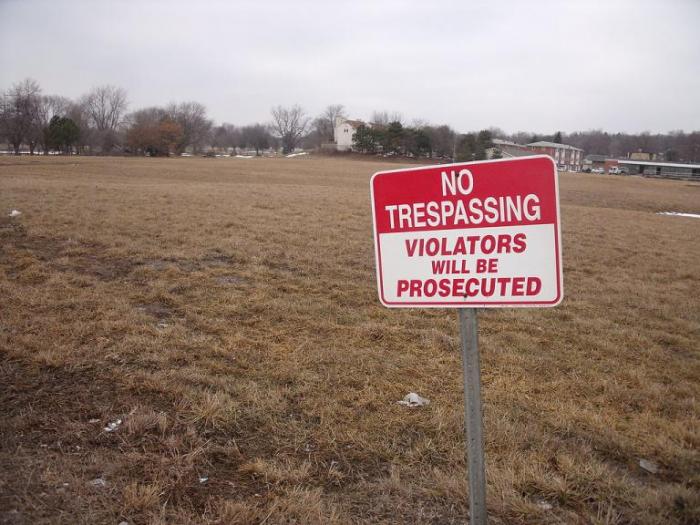 As Donald Trump went around America campaigning for President, he brought up one thing at almost every stop: the wall.
"We're going to build a wall," he would begin, and then he'd let the crowd finish his statement. "And make Mexico pay for it."
Well, a New Mexico official was not a fan of this message and he's — apparently — sick and tired of national security.  Aubrey Dunn is threatening to "install a fence to block access" to a "one-mile stretch of state trust land."  In other words, he's seeking to block the President's promised wall by… um.. building a wall?  He told the Washington Times, "I'm shutting down the federal government just as I would shut down any business trespassing on state trust lands. Border security is important, but so are our kids and they have a right to collect the money earned from the lands they own."
Earlier this week, Dunn used caution tape to block the land. "There's been quite a bit of federal encroachment," he told the AP.  Got that?  So, instead of being upset that illegal immigrants are flooding over the borders, this guy is upset that the federal government is trying to protect us. Oooookay….
The
Washington Times
 reports:
U.S. Customs and Border Protection said it is evaluating Dunn's concerns. The agency said in a statement Tuesday that part of the strategy for securing the border includes developing and leveraging partnerships with state and local stakeholders.

There were no reports that operations had been interrupted Tuesday after Dunn put up the signage and cordoned off the road with tape, the agency said.
But Trey Sanchez believes he might know why this official is making such a fuss:
As it turns out, Dunn is running for the U.S. Senate as a Libertarian. He was elected as land commissioner in 2014 as a Republican. He has had other political aspirations with his sites set on governor of New Mexico and Congress. It seems Dunn is willing to risk national security for a little free publicity for his campaign.
Of course.  Well, I hope he can sleep well knowing that he's risking our national security with a campaign gimmick.
Image Credit: By Rutebega (Own work) [CC BY-SA 3.0 (https://creativecommons.org/licenses/by-sa/3.0) or GFDL (http://www.gnu.org/copyleft/fdl.html)], via Wikimedia Commons
Hat Tip: Truth Revolt