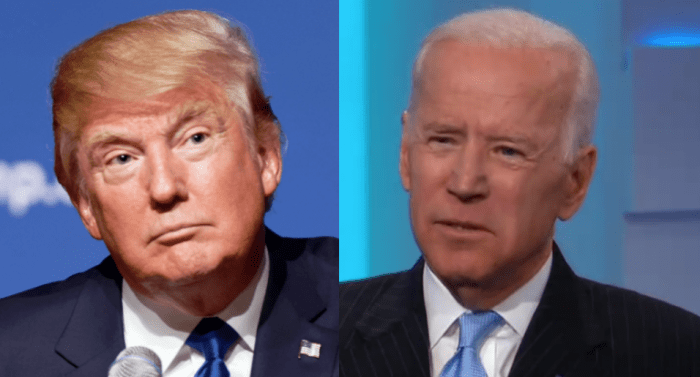 President Donald Trump tweeted this morning that he could make former Vice President Joe Biden cry, if they were in a street fight.  This comes in response to a comment from Joe Biden at  sexual assault conference in Miami.  
"A guy who ended up becoming our national leader said, 'I can grab a woman anywhere and she likes it,'" Biden said. "They asked me if I'd like to debate this gentleman, and I said 'no.' I said, 'If we were in high school, I'd take him behind the gym and beat the hell out of him. I've been in a lot of locker rooms my whole life.  I'm a pretty damn good athlete. Any guy that talked that way was usually the fattest, ugliest S.O.B. in the room."
ABC News has the details:
Biden made the comments Tuesday afternoon at the university's "It's on Us" rally, an event aiming to change on-campus culture surrounding sexual assault.

The 47th vice president also commended the country on progress it's made in battling sexual assault, mentioning the success of the #MeToo movement, but he also said there was still a lot of work to be done.
Chris Cillizza of
CNN
writes, "Two septuagenarians debating who is tougher and beating their chests is not exactly the sort of stuff we expect (and we should expect) from our leaders. (Sidebar: Biden is far from blameless in this. His comments were pure machismo and ill-advised. And, yes, Biden is suggesting assault on the President of the United States.)"
The way 2018 has been going so far, expect some sort of cage match to be arranged to settle this once and for all.