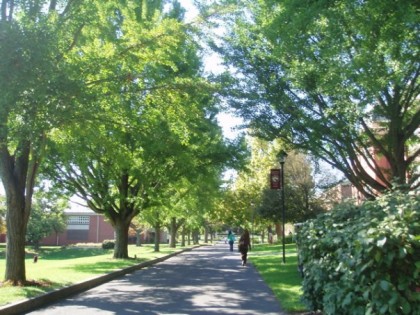 Saw the story on Aleteia, by former Patheos blogger Deacon Greg Kandra. So ridiculous.
Original piece via CampusReform:
Following a vote from the Board of Trustees, Susquehanna University is the latest institution whose mascot, the Crusaders, must go due to concern over potential offensiveness and negative connotations.

Citing "growing concern and sensitivity" to ensure sure the campus remains "welcoming and inclusive," SU President L. Jay Lemons addressed the student body in a video sent via e-mail September 25 explaining the history and use of the mascot.

…History professor Linda McMillan explains in the video that the "historical reality" of the mascot's connotation is the violence and warfare sanctioned by the pope and aimed against "the other" and "primarily Islam." She adds that when discussing the historical Crusades in her history classes, the reaction among students has been "increasingly uncomfortable" post 9/11 when she also brings up thoughts on "Crusader" being the school mascot.

…Talk about a potential replacement mascot has begun. Last spring, the Susquehanna University student government ran a poll among the student body with a squirrel winning by over 50 percent of the votes.

"I don't know if squirrels are exactly that presence that we needed," said Junior Paris Campbell to the student newspaper, also titled The Crusader.
The Susquehanna Squirrels? Sounds…apropos, actually, given the circumstance. I wonder if most of the student body said this is "PC gone stupid" – as they ought have – and thus chose a mascot they felt that best represented the Board of Trustees: skittish, nervous, stupid, and weak. Maybe they did, maybe they didn't. I wouldn't be surprised, though, if some of them voted for the squirrel for that reason.
I think there are better, much more appropriate names out there. In fact, the AoftheA Sports & Recreation Department had that exact thought, and compiled a Top Ten list of alternate mascots/nicknames. In no particular order:
The Susquehanna Special Snowflakes
The Susquehanna Asshats
The Susquehanna Sugarcoaters
The Susquehanna Rollovers
The Susquehanna Goldbricks
The Susquehanna Safe Spaces
The Susquehanna Triggereds
The Susquehanna Capitulants
The Susquehanna SJWs
The Susquehanna Revisionists
Vote for your favorite, and submit your own in the combox (or at the AoftheA Facebook page), too – I know some of you are much funnier than me. Make me laugh.
Image Source: [Public Domain] via Wikimedia