PHIL JOHNSON CONCLUDES ATONEMENT SERIES
MATHEW SIMS ON THE BEAUTY OF SUBMISSION
MARK DEVER ON TRUE CHURCH MEMBERSHIP
MUHAMMED ALI AND MAHANEY ON HUMILITY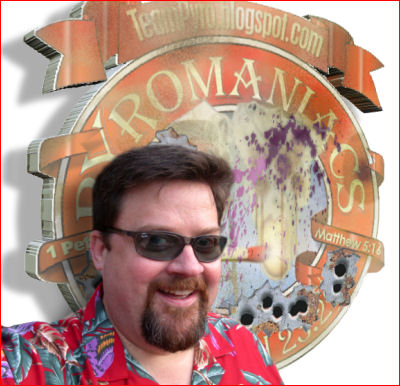 Phil Johnson Completes His Series on the Atonement from 2 Corinthians 5:21
This series should be compulsory reading, especially for all those neoliberals!
Tags: atonemement
---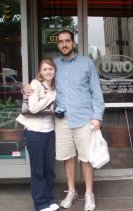 "Wives, submit yourselves to your own husbands as you do to the Lord" (Eph 5:22). However you interpret the word submission, Paul is teaching that the way you "submit" to the Lord is similar to the way you should "submit" to your husband. This analogy destroys all possible negative connotations. You cannot argue, 'Wives submitting to their husbands is old fashioned and oppression. It's slavery.' Paul says 'submit as you do to the Lord.' Let's define submission. The Bauer-Arndt-Gingrich-Danker Greek-English Lexicon provides this definition: 'submission in the sense of voluntary yielding in love.'
Mathew Sims in discussing the complementarian view, says that why Christ came and how He ministered are important considerations in how husbands should practice headship and authority.
Tags: complementarianism T4GB

---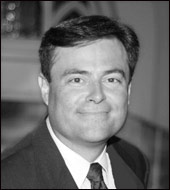 "Marcus Loane described the members of Richard Baxter's church like this: 'They thronged the Church [St. Mary's Kidderminster] and sat spellbound as he [Baxter] declared the Word of Truth until the fear of God came down with power. It soon became necessary to erect five capacious galleries to house the large congregation and the time came when he could say that not less than one-third of the townsfolk had passed from death to life.'
Mark Dever asks: Where is membership in the Bible?
"Your members are those for whom you regularly take responsibility for admitting them to the Lord's Table. Pure and simple, that's what it boils down to."
---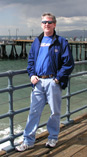 Whenever I think of humility I always think of Muhammed Ali. Back in the 70's, when I was a wee lad, he actually did a TV special one time where he was the host of a kind of variety show. In his monologue he mentioned that people are always asking him if he could be humble. To which he replied, 'Of course I can be humble. I am the greatest, I can do anything, so I can be humble.'
Jollyblogger contrasts Ali's style of humility against that described by C.J. Mahaney in this review of C.J.'s book. In light of the ongoing Sovereign Grace conference, an appropriate look at a book by the leader of this ministry.
Tags: jollyblogger mahaney SGM