THEOLOGY FOR ALL
Annual Day Conference
Saturday 22nd September 2007
Speaker: Dr. Mark Dever
Pastor of Capitol Hill Baptist Church in Washington D. C.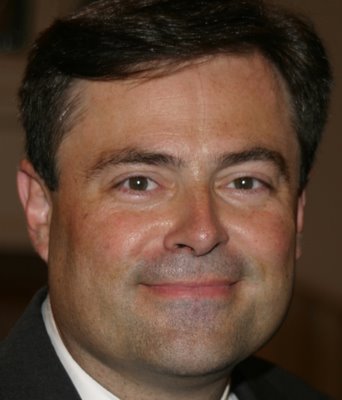 Mark Dever received his doctorate in ecclesiastical theology from Cambridge University. He has authored several books, including Richard Sibbes (a historical study) and Nine Marks of a Healthy Church. He has also edited a collection of historic Baptist documents on ecclesiology entitled Polity: Biblical Arguments on How to Conduct Church Life, and Leadership: The Deliberate Church – Building Biblically in a Haphazard Age, (co-authored by Mark Dever and Paul Alexander).
Drawing on his expertise in the fields of ecclesiastical and historical theology, Mark Dever will address the following subjects:
Lessons from the Past
What lessons should today's Church learn from the past, particularly the Puritans?
Lessons for the Present
Building biblically faithful churches today
Looking to the Future
Given the new issues now facing Christians in the West, which may put pressure on churches not to stand against the tide — how can good theology help us?
The conference will be held in London (
Christ Church, Mayfair
) from 10.30 a.m. to 4.00 p.m. The cost will be £10 for TFA members, £15 for non-members. Refreshments will be included, but in order to keep costs down, lunch will not be included this year. (Lunch can be purchased locally.)
Further details available from the TFA website: http://www.theologyforall.org/
To register (required), please email or phone Tania Raiola
(01223) 566601, TFA@theologyforall.org