They say a picture speaks a thousand words, so surely a movie speaks a million. I know that due to what happened to Matthew Warren, there are large numbers of people currently seeking to better understand Mental illnesses and disorders (see How can I recognize a possible mental illness?)
I will be continuing my series of posts on the subject, but before I get back into it, I thought I would share a list of three movies that I would recommend you watch. Why not pick one of them to watch this weekend? In the comments section feel free to share other films that you have found helpful as you aim to understand these conditions better. Please note that mental illnesses are of course distinct from developmental disorders.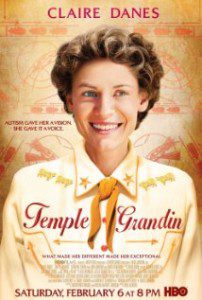 Note that none of these movies aim to turn you into a psychiatrist. But all of them will give you an emotional connection with people who suffer from psychiatric conditions, and in some cases will help with destigmatisation.
Many with mental illness deserve not just our compassion, but our admiration for what they have achieved. None more so than Temple Grandin, whose life has been made into an excelent TV movie starting Claire Danes better known for her betrayal of a spy with Bipolar Disorder in the TV show Homeland. The IMDB page will tell you more, and it is available in the TV Shows section of iTunes. This film charts the remarkable success this lady with autism had in changing the way cattle are managed across America. This is probably my favourite of the lot.

In A Beautiful Mind actor Russell Crowe gives surely his most engaging performance yet as a man with Schizophrenia. The film seeks to give an insight into what it is like to live with delusions and hallucinations that characterise some mental illnesses. There is a delicious twist to this film's plot that caught me out completely the first time I saw it so I will not spoil it for you. Again you can read more about this film at IMDB or on the iTunes store.
In Awakenings starring Robin Williams and Robert De Niro we see that patients who are "locked in" and apparently unable to interact with the world can sometimes be woken up by medication. If only it was always this simple for psychiatrists. But still, this film is rightly considered a classic and will tug at your heart strings. Again it is listed on IMDB and Apple's iTunes.
https://www.youtube.com/watch?v=Jw3ulQrXsuQ
Now it's your turn. What movies would YOU add to this list?