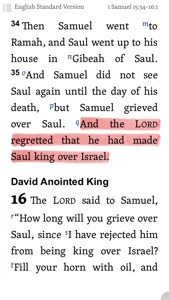 In 1 Samuel 15 we see a further worsening of Sauls leadership. There is now no way back for him. Yesterday we discussed six leadership errors he made. Today it just gets worse.
We must judge Saul in the context of his time when he was called to exercise God's judgement.
He disobeyed a clear instruction from God (1 Samuel 15:8)
He kept the best for himself rather than God (1 Samuel 15:8)
He took praise to himself by setting up a monument (1 Samuel 15:12)
He tried to cover up his sin by a transparent lie (1 Samuel 15:14-15)
He blamed the people God had given him to lead (1 Samuel 15:15)
He feared the people rather than God (1 Samuel 15:25)
He desperately tried to save face in front of others, trying to give the appearance that all was ok (1 Samuel 15:30)
He alienated the one person who could have really helped him (1 Samuel 15:35)
The tragedy is that some leaders today who are struggling do fall into each of these traps.