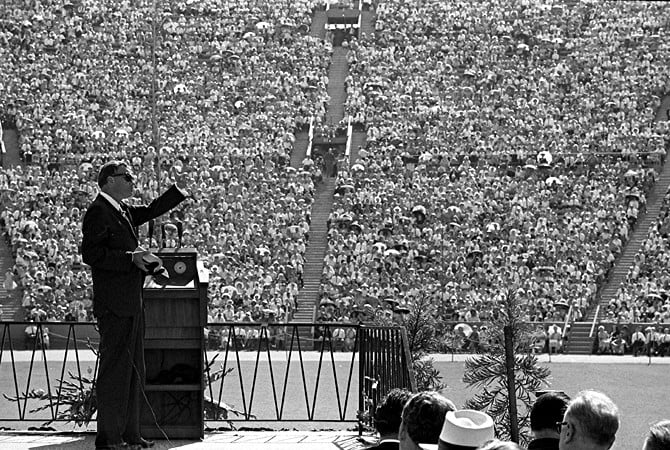 There is a man who, for decades longer than most readers of this blog have been alive, has defined evangelicalism, inspired multitudes, preached the true gospel to millions, met with every president of the USA since the end of World War Two, and is in short without doubt the most respected evangelist the English-speaking world has ever known.
I am of course talking about Billy Graham who has just turned 95. If you can watch this video without being profoundly moved, you have no heart!
Find a spare half an hour, sit back, and enjoy this outstanding video which is being described as Billy Graham's final sermon.