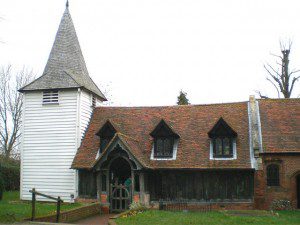 I thought I would share with you this summer my top twenty posts of all time (judged by traffic received since I moved to Patheos). What is striking is that six out of the top ten are all about controversies in the church. I suppose it is inevitable that such things will draw the traffic. But, isn't it also a bit sad?
I don't regret anything I said in these posts. And I am sure there will always be debate and controversies within the church. Isn't it just a little sad, however, that we all seem to want to read such stuff more than the positive things?
It is hard to see how our obsession with the negative and controversial is consistent with what Paul says,
Finally, brothers, whatever is true, whatever is honorable, whatever is just, whatever is pure, whatever is lovely, whatever is commendable, if there is any excellence, if there is anything worthy of praise, think about these things. (Philippians 4:8).
We all perpetuate this fascination with the negative every time we click a link, every time we feverishly search for the latest news or commentary on whatever is "hot" at that point. Right now, that topic is clearly Mark Driscoll, and ironically my post on that matter, which essentially called for us to back off a bit for a season, has shot straight to the top of the list. I knew it would gain some traffic, but over a months worth of normal blog traffic on a single post? Really?
Would we not be better off if we spent more time focussing on the good rather than seeking out commentary on the bad?
If you have a blog, a Twitter stream, a Facebook profile, can I encourage you to consciously make an effort this week to look for good things to link to, encouraging words to like, and happy posts to tweet?
How sad that if we are honest, the Christian blogosphere and online media outlets are in danger of becoming little better than tabloid newspapers. For, while the crowds of Christians like nothing better than to surf between negative articles, then there is a clear economic pressure for the magazines and the blogs to post more and more of such things.
Lets celebrate the good this week.
Lets like on Facebook a sermon that blessed us.
Lets share a quote from an article that encouraged us.
Lets tweet a picture of a happy moment.
Lets use social media to promote and encourage social behavior.
Of course there will always be a time for shining a light onto problems in the church.
Lets just make sure that we don't fall into the trap of thinking that time is every day.
Please remember to hit that share or like button on this post if its message resonates with you.
My top Twenty Posts ranked by page views.