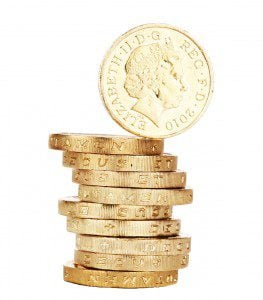 Lined up today toe to toe are two camps of people when it comes to giving. In the one corner are those who legalistically tithe, do so out of fear, and believe everyone must tithe because God demands it. In the other corner are those who say, "We are not under the law of tithing so we don't need to do it." Often these people either don't give to God's house at all, or give very small amounts.
Spurgeon, as so often seems to sit right in the middle and challenges both groups. Read the whole quote, as otherwise you may think Spurgeon is on your side on this issue, rather than pointing us to a better way which challenges us all:
It is also noteworthy that, with regard to Christian liberality, there are no rules laid down in the Word of God. I remember hearing somebody say, "I should like to know exactly what I ought to give." Yes, dear friend, no doubt you would; but you are not under a system similar to that by which the Jews were obliged to pay tithes to the priests. If there were any such rule laid down in the gospel, it would destroy the beauty of spontaneous giving, and take away all the bloom from the fruit of your liberality. There is no law to tell me what I should give my father on his birthday; there is no rule laid down in any law-book to decide what present a husband should make to his wife, nor what token of affection we should bestow upon others whom we love. No; the gift must be a free one, or it has lost all its sweetness.

Yet this absence of law and rule does not mean that you are therefore to give less than the Jews did, but rather that you shall give more; because, if I rightly understand what is implied in the term Christian liberality, it is to be according to the example of Christ himself. Our text really gives the Christian law of liberality: "For ye know the grace of our Lord Jesus Christ, that, though he was rich, yet for your sakes he became poor, that ye through his poverty might be rich;" that is to say, we should give as we love. You know how much our Lord Jesus Christ loved by knowing how much he gave. He gave himself for us because he loved us with all the force and energy of his nature. Why did that woman break the alabaster box, and pour the precious ointment upon Christ's head, when it might have been sold for much, and the money given to the poor, or when she might have kept her ointment for herself? She gave much because she loved much. I commend to you that rule,—give as you love, and measure your love by your gift.

Further, for this also seems to be the teaching of the text, give till you feel it; for the grace of our Lord Jesus Christ was proved by the fact that, "though he was rich, yet for your sakes he became poor." He gave till he felt it, gave till he knew that he was giving all that he had; and I do verily believe that the great sweetness of giving to God begins when we feel the pinch, when we have to deny ourselves in order that we may give. Then it is that there is the true spirit of Christian liberality. Our Lord Jesus Christ gets from a good many people what they would not dare to keep back from him, and what they can readily enough part with; it is sometimes about as much as their shoestrings cost them in a year, certainly not as much as they spend upon the smallest of their many luxuries; yet the most of them consider that they have done all that they should when such insignificant offerings have been laid at their Lord's feet. But, dear friends, I hope that it will be your rule both to give as you love, and to give till you feel it.

And, next, we should in some sense give all, for that is the meaning of the text: "Though he was rich, yet for your sakes he became poor;" he emptied himself, he gave all that he had; and we, as Christians, are bound to confess that we belong to Christ, and that all we possess is to be used by us as stewards under him, not reckoning anything to be our own, but gladly admitting that he has entrusted it all to us to be used prudently, and wisely, and discreetly for his glory. Oh, that we all came up to that standard! Then should we have the great pattern and model of Christian liberality reproduced in ourselves far more largely than it is at present.

C. H. Spurgeon, The Metropolitan Tabernacle Pulpit Sermons, vol. 47 (London: Passmore & Alabaster, 1901), 97–98.