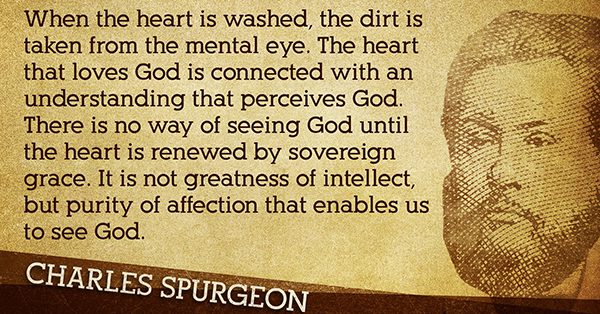 Do you want to know God? You may have been a Christian for years, but you may feel that you don't experience or KNOW God. Do you feel distant from God sometimes? I definitely do. In fact I am currently gradually finding my way back from a period where God felt a million miles away.
This is not how God intends us to live as Christians.
If you seek him, it IS possible to find God and experience him. There is a way back to him.
Many of us today have become alienated from the experience that Paul spoke of when he said
I count everything as loss because of the surpassing worth of knowing Christ Jesus my Lord. For his sake I have suffered the loss of all things and count them as rubbish, in order that I may gain Christ and be found in him, not having a righteousness of my own that comes from the law, but that which comes through faith in Christ, the righteousness from God that depends on faith— that I may know him and the power of his resurrection (Philipians 3:8-10)
Those verses have regularly challenged me over the years. Paul is not talking here about pie in the sky when we die. Rather, he is talking about cake on our plate while we wait. Do I really know Jesus here and now?
These words should stir a longing within us to know Him more. This is what the Bible means when it speaks about 'seeking God'.  But the glorious truth is that it is possible even in this life to find him. Are you like me? Does reading the following words stir up a longing to know the experience so alien to many Christians which Spurgon describes below :
"Beloved brethren and sisters in Christ, I think that you and I can say, that to us the surest fact in all the world is that there is a God. No God? I live in him. Tell a fish in the sea there is no water. No God? Tell a man who is breathing that there is no air. No God?

I dare not come downstairs without speaking to him. No God? I would not think of closing my eyes in sleep unless I had some sense of his love shed abroad in my heart by the Holy Ghost.

'Oh!' says one, 'I have lived fifty years, and I have never felt anything of God.' Say that you had been dead fifty years; that is nearer to the mark.

But if you had been quickened by the Holy Spirit fifty minutes, this would have been the first fact in the front rank of all fact, God is, and he is my Father, and I am his child.

Now you become sentient to his frown, his smile, his threat, or his promise. You feel him; his presence is photographed upon your spirit; your very heart trembles with awe of him, and you say with Jacob, 'Surely God is in this place.' That is one result of spiritual life."

C. H. Spurgeon, Sermon No. 2267, "Life from the Dead," delivered March 13, 1890 at the Metropolitan Tabernacle, Newington; .
This morning I long to know afresh that experience of God that Spurgeon described. I realise that I have drifted from him, and that I now need to seek him.
There is no doubt that in his wisdom, God sometimes hides his face from us for a season simply to teach us to depend on him, and desire him more. But this post emerged from a quote I read this morning, which explains that here that sometimes the reason for God's distance from us  lies within us. Expositing Matthew 5:8 "Blessed are the pure in heart, for they shall see God," Spurgeon writes:
When the heart is washed, the dirt is taken from the mental eye. The heart that loves God is connected with an understanding that perceives God. There is no way of seeing God until the heart is renewed by sovereign grace. It is not greatness of intellect, but purity of affection that enables us to see God.

Spurgeon, C. H. (1907). The Third Beatitude. In The Metropolitan Tabernacle Pulpit Sermons (Vol. 53, p. 552). London: Passmore & Alabaster.
The heart and the spiritual eye are connected. If we don't know him perhaps it is because our hearts are not pure.
If we desire to know God, then we need to take a very intolerant view of our own sin.  How readily we point the finger at others, especially if they somehow infringe upon our rights. How easily we excuse ourselves.
Yet those so-called 'little sins' that you and I excuse in ourselves are the very things that may be causing us to be disconnected with God. Ultimately sin separates us from our Maker.
We too readily retort 'yes but I believe in the grace of God and so I am sure I am on my way to heaven.'  That may well be true.  But brothers and sisters, are we missing out on what God has for us in the here and now?
I am freshly challenged to see God to purify my heart, and to truly flee from all sin.
No matter how far you have fallen. No matter what sin you have committed, there is a way back.
Don't take my word for it. This is what King David experienced. A murderer and an adulterer, he was subsequently described as a man after God's own heart, and the Psalms portray the beautiful depth of his relationship with God.
There is no better prayer for God to purify our hearts, so that we can know him and not be 'cast away' from his presence, than Psalm 51. Will you join me in praying this psalm for myself and for everyone who the LORD ordains will read this blog article?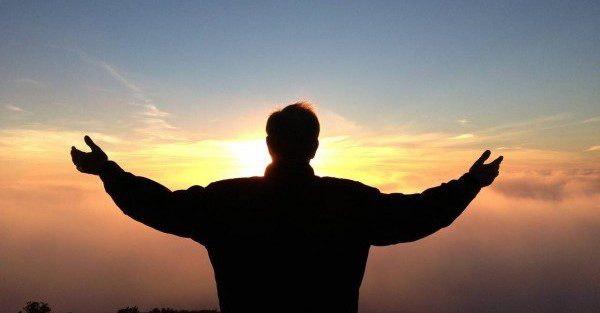 Have mercy on me, O God,
according to your steadfast love;
according to your abundant mercy
blot out my transgressions.
Wash me thoroughly from my iniquity,
and cleanse me from my sin!

For I know my transgressions,
and my sin is ever before me.
Against you, you only, have I sinned
and done what is evil in your sight,
so that you may be justified in your words
and blameless in your judgment.
Behold, I was brought forth in iniquity,
and in sin did my mother conceive me.
Behold, you delight in truth in the inward being,
and you teach me wisdom in the secret heart.

Purge me with hyssop, and I shall be clean;
wash me, and I shall be whiter than snow.
Let me hear joy and gladness;
let the bones that you have broken rejoice.
Hide your face from my sins,
and blot out all my iniquities.
Create in me a clean heart, O God,
and renew a right spirit within me.
Cast me not away from your presence,
and take not your Holy Spirit from me.
Restore to me the joy of your salvation,
and uphold me with a willing spirit.

(Ps 51:1–12)
READ MORE