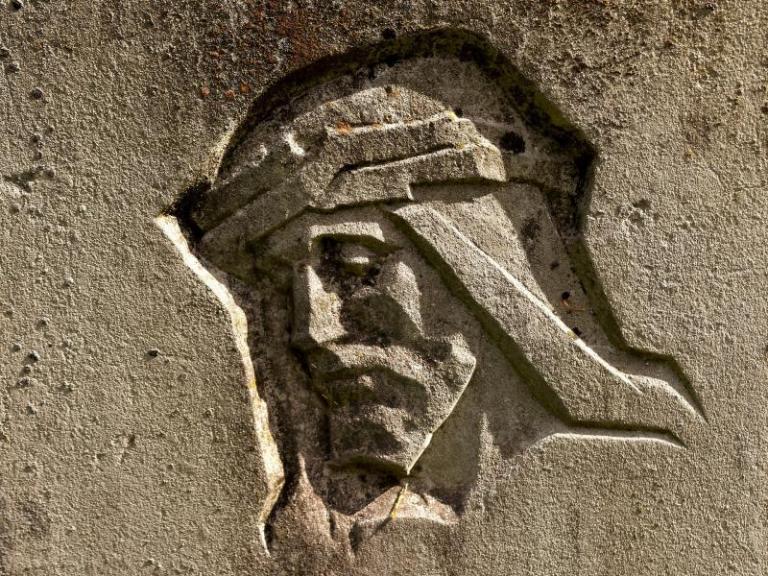 At the beginning of this year, I have resolved to look more closely at the commands of Jesus. And to learn to obey them. Since Christians are meant to be followers of Jesus, it is remarkable that we don't pay more attention to his actual words. In my recent post on establishing a foundation in your life, I addressed some words of Jesus which we are perhaps overfamiliar with:
"Everyone who hears these words of mine and puts them into practice is like a wise man who built his house on the rock" (Matt 7:24, NIV).
Jesus is clear. He has certain things that he expects of us. And he tells us that if we don't heed his commands, and obey them, then our lives are built on sand. The thing about a house that is built on the sand is that it can look very impressive while the sun is shining. But as soon as the storms of life arrive, the house collapses. How firm is your foundation? How firm is mine?
I would invite you to join with me on a journey.  I am not sure how quickly I will get through this journey, since I doubt that I can blog every day. But the journey will take us through all the major commands of Jesus.
I will start, as Piper does, in the book that this series is inspired by, with Jesus' command, which he first made to Nicodemus: "YOU MUST BE BORN AGAIN!" (John 3:7).
The most striking thing about this command is how impossible it is for us to simply obey it.  How can we, on our own strength, be reborn?  The answer is, that without God we simply cannot.  SPOILER ALERT: we are going to find that this is actually true for many of Jesus' commands.  So what do we do?  Give up before we have even started? Decide that it is all hopeless, that we simply cannot obey Jesus, and get on with our lives? NO.
Being born again is all about coming to the end of yourself. It is about realising that indeed we cannot please God. It is recognising that our own efforts at righteousness are like filthy rags (Isaiah 64:6-7, NIV). It is about humbly asking Jesus to cause us to be reborn. We need him to put a new heart inside us. This I  a supernatural miracle that we cannot cause to happen ourselves, even though it is something that is associated with our response to Jesus' invitation. There is a real mystery here since, the very thing that Jesus here commands it is HIM who causes to happen:
I will sprinkle clean water on you, and you shall be clean from all your uncleannesses, and from all your idols I will cleanse you. And I will give you a new heart, and a new spirit I will put within you. And I will remove the heart of stone from your flesh and give you a heart of flesh. And I will put my Spirit within you, and cause you to walk in my statutes and be careful to obey my rules. (Ezekiel 36:25-27)
So at the very first command of Jesus, we come back to our dependence on him, to CAUSE us to obey the very commands he requires of us. And he does this causing new life to be born inside us. How very humbling it is for us to realise that we are totally helpless, and in need of him.  There is an element of all this that requires a DECISION from us. But it is a decision that works miraculously with the hand of a sovereign God who creates this new heart within us!
We become children of God!
"To all who did receive him, to those who believed in his name, he gave the right to become children of God— children born not of natural descent, nor of human decision or a husband's will, but born of God." (John 1:12-13, NIV)
And if we become a child of God, that also means that we are therefore included in the family of God: we have new brothers and sisters! We are part of a new world-wide community.  And we thrive not by focusing only on our individual relationship with God, but by being added to a specific family of God in a local church.
If you are not born again, and would like to be, I have made available a free chapter from my book Hope Reborn that speaks more about how this happens, and the part we can play in this amazing miracle.
Whilst for many of us we can point back to a time when we felt like we were reborn in the past, we do need Jesus to be renewing our hearts daily. Each day we should wake with a clean slate, knowing our sins are forgiven, and with a renewed desire to follow Jesus' commands rather than living for ourselves. If you are feeling jaded, guilty, selfish, just dirty on the inside, you are not alone. And it does not necessarily mean that you are not saved.  It does mean, however, that you are not living in the good of what Jesus has done for you.
Perhaps the clearest and most moving prayer in the whole Bible requesting this renewing power of God to be at work in your evil hearts comes from King David (yes, the same one who committed adultery and murder, and yet is called a man after God's own heart).  These words ask God to, if it were possible, cause us to be born again all over again:
Have mercy on me, O God,

according to your unfailing love;

according to your great compassion

blot out my transgressions.

Wash away all my iniquity

and cleanse me from my sin . . .
Cleanse me with hyssop, and I will be clean;

wash me, and I will be whiter than snow. . .

Create in me a pure heart, O God,
and renew a steadfast spirit within me.

Do not cast me from your presence

or take your Holy Spirit from me.

Restore to me the joy of your salvation

and grant me a willing spirit, to sustain me.
I will close this article with a quote from John Piper's chapter on this command: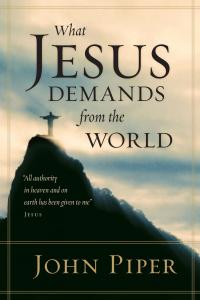 "Be born again Look away from yourself. Seek from God what he alone can do for you. Moral improvement of the old you is not what you need. New life is what the whole world needs. It is radical and supernatural. It is outside our control. The dead do not give themselves new life. We must be born again—"not … of the will of the flesh nor of the will of man, but of God" (John 1:13). That is what Jesus demands from the world."  John Piper
This series was inspired by the book What Jesus Demands from the World by John Piper. Why not join me in reading through this book in 2018?
Follow the link or subscribe to our newsletter to receive every article in your inbox. Complete the form in the top of the right hand column, or below if you are visiting on a mobile device.
IMAGE: Pixabay
UPDATE
In the old days, bloggers would often write articles responding to each other's. Often those with different perspectives would try and help each other see their point of view. So I was thrilled to hear that an old 'protagonist' of mine Richard Hall, had decided to join me on at least some of what I suspect is going to turn into something of an epic journey.  His post, On Being Born Again, picked me up on a couple of points, and I have actually gone back into the article and incorporated some new content to address what he said.  Why don't you consider joining us as we get into some old-fashioned blogging.  This was what the early blogging was all about, and to be honest I miss it greatly!