Last Sunday, my dear friend and pastor Tope Koleoso preached the second part in a series on Loving God which was kicked off the previous week by one of our other pastors. Tope opened up much more than he typically does, and shared personal stories which helped illustrate his point that LOVING God is absolutely central to everything in the Christian life. I urge you to watch it, since although you may think you know all there is to know about loving God, this sermon will I am sure come to you with a freshness and fresh challenge: "Do I really love God?"
I have spent the last 23 years in the same church as Tope. And it is easy when we have been together for so long to take so much for granted. Tope's love for God is one of those things. He has become by any measure a successful pastor and conference preacher. Yet even as the church has grown it has remained crystal clear that Tope loves God more than all the trappings and paraphernalia of ministry. I believe it is a major reason why God has chosen to bless him and Jubilee Church the way that he has.
I have posted before about Jesus top commandment that we love him. This sermon forms a nice complement to that brief article and I commend it to you:
---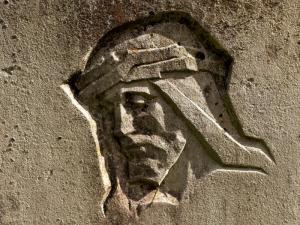 Jesus said that if you obey him your life will be established on a firm foundation when the storms come.
Follow the link to read all the articles, or subscribe to our newsletter to be notified as they are published.
Complete the form in the top of the right hand column, or below if you are visiting on a mobile device.