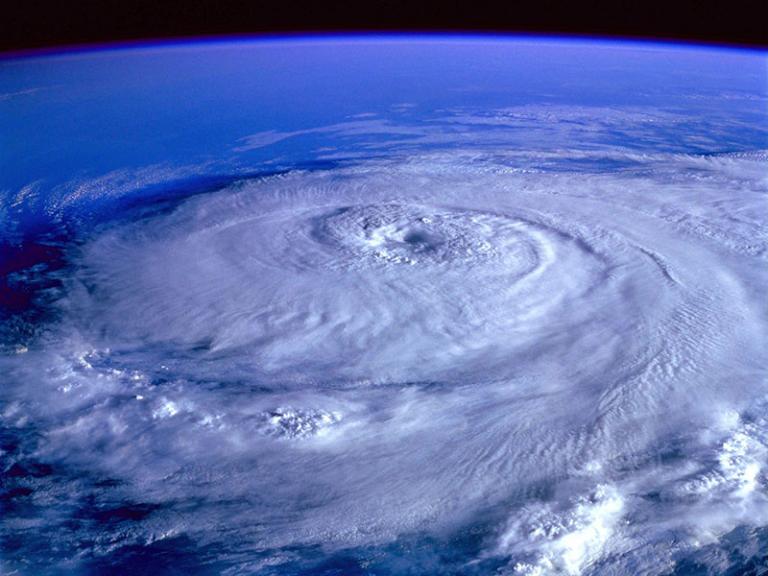 In a huge storm that terrified hardened fisherman, Jesus slept.
He seemed distant, uncaring to them.
Yet this was the very same Jesus who wept.
Does God sometimes seem asleep to you too?
When they woke him, Jesus asked perhaps one of the most staggering questions in the Bible:
Why are YOU so afraid?
Jesus asks you this same question today.
It is a real question. He cares about the answer. He wants to hear what it is you are worried about.
But behind the question is a gentle correction.
Jesus knows we are frail humans who will find the storms of life fearful.
But he wants us to teach us how to still our hearts just as he stilled the storm.
Here is the account which you can find in Mark 4:35-41:
On that day, when evening had come, he said to them, "Let us go across to the other side." And leaving the crowd, they took him with them in the boat, just as he was. And other boats were with him. And a great windstorm arose, and the waves were breaking into the boat, so that the boat was already filling. But he was in the stern, asleep on the cushion. And they woke him and said to him, "Teacher, do you not care that we are perishing?" And he awoke and rebuked the wind and said to the sea, "Peace! Be still!" And the wind ceased, and there was a great calm. He said to them, "Why are you so afraid? Have you still no faith?" And they were filled with great fear and said to one another, "Who then is this, that even the wind and the sea obey him?"
Terry Virgo recently preached a sermon on this story in August this year, and I encourage you to listen to it in the embedded player or on his site. Much of what I will share below is directly from my notes of listening to his message, but I will weave in some of my own ideas so don't blame Terry for these thoughts entirely!
Terry argued that when Jesus spoke these words he probably emphasised the word "YOU"
The disciples who had seen so many miracles, lived with Jesus, heard his teaching, seen his compassion, why of all people should THEY be afraid?
We, who have been saved by Jesus who lived, died, rose again, and is reigning all for US. We who are the children of God. Why should WE fear?
We must remember who we are.
And yet there is compassion even in this question. Jesus seems to understand they are afraid but asks why they are afraid SO much.
When in my series on the commands of Jesus we finally get to how he speaks to our emotions we will find "fear not" is crucial. And yet just as the storms sometimes rage on the lake of Galilee they sometimes rage in our hearts.
Jesus commands the winds and the waves, and speaks to our anxiety and fear: "Peace! BE STILL"
One of the unique contributions of Christianity to the problem of suffering is the acknowledgement that the World is not how it is meant to be. We are allowed to greive, and yes even to fear at times.
The Psalms demonstrate every emotion expressed openly to God.
So for example in Psalm 22 we read words of great anguish that had a reality in King David's life before they would be taken up by Jesus on the cross:
My God, my God, why have you forsaken me?
Why are you so far from saving me, from the words of my groaning?
O my God, I cry by day, but you do not answer,
and by night, but I find no rest.
Yet in almost the very next verse David makes the step from anguish to trust, and from fear to faith, by remembering what God has done for others:
In you our fathers trusted;
they trusted, and you delivered them.
To you they cried and were rescued;
in you they trusted and were not put to shame.
Faith will help dispel our fears.
What do we put our faith in?
Firstly we can trust in Jesus. We trust that he is with us, for us, and more than able to save us. If Jesus is in your boat, he will not ultimately let it go down, no matter how much the storm may buffet it.
We must learn to lay hold of God, just as these disciples laid hold of Jesus and shook him awake!
We also must learn to trust in what God says to us. Jesus had told them they were going to the other side of the lake, so they were going to the other side of the lake not the bottom!
As Terry put it "Faith is believing that what God says is true. When he promises he's committed. He doesn't speak carelessly."
The evidence may suggest that God's asleep, he doesn't care, I'm overwhelmed, I'm getting another disappointment.
But what God has promised he's also able to perform. We are to reckon on God's personality and character.
When the Apostle Paul was in a storm he told his terrified sailing companions about what God had promised him concerning the peril they faced encouraging them, "Take heart, men, for I have faith in God that it will be exactly as I have been told" (Acts 27:25). Remarkably Paul's faith takes over the boat, and he becomes its leader despite being a prisoner.
In our storms we can take confidence that things will eventually be exactly the way that God has told us. No matter how hard our problems get, he will deliver us both now and in the future.
Faith is sometimes a passive trusting, but more often it involves action.
In Hebrews 11 we see faith described as the "assurance of things hoped for" then we see a series of action words
By faith we do the things that we can do, and look for God to do what he alone can do
You'd think that when there is a delay people would grow weak in faith. But often even people of weal faith grow stronger at such times.
This is why it is said of Abraham that during his delay,
No unbelief made him waver concerning the promise of God, but he grew strong in his faith as he gave glory to God, fully convinced that God was able to do what he had promised. (Romans 4:20-21)
Notice that he gave praise to God. This is crucial and I have found listening to my Hope filled Spotify playlist to be essential personally as I have faced challenges.
AS we worship we learn the truth of the words "nothing compares with the promise I have in you."
We develop a faith which won't let go
Faith is not just courage or optimism, or our personality.
Faith is having promises from God holding onto them, and believing God is true desire all the evidence to the contrary.
Terry quoted Martin Vincent:
"Faith Apprehends as real fact what is not revealed to the senses it rests on that fact acts upon it is upheld by it in the face of all that seems to contradict. Faith is a real seeing."
As we end, it is worth noticing that as a result of Jesus' miracle, one fear gets replaced with another. The fear of God dispels all other fears. I do hope to get to the next direct command of Jesus in this series shortly, to both trust and fear him. Consider this article as a preface to that command and the context for it.
---
More about Faith
---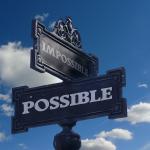 Faith. Due to frequent distortions the word itself now raises antibodies among many Christians. But is there anything more audacious we could say about faith than Jesus did? Faith. It makes the impossible possible. Best not to argue with Jesus about faith . . .
---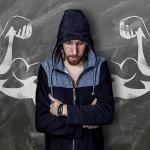 When life deals its worst in your direction, it is actually a time when God wants to establish you, or firm up your foundations. As we learn to be truly followers of Jesus, we will be those who find when troubles do hit us, we are not shaken to the same degree as those with no hope.
---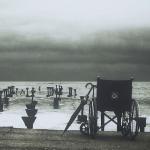 Do trust in the sovereignty of God, But don't let that trust turn into a stoic acceptance of sickness, which is never God's ulitmate best for you. Do dare to believe that God wants to, can, and WILL heal you But don't forget that for the Christian, our real hope of healing goes beyond the grave . . .
---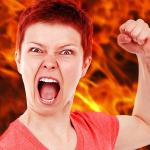 Here and now, you have your hell. Hereafter you shall have your heaven! This is the worst of your condition; the best is yet to come! All the troubles, afflictions, and sorrows of this life, in comparison with eternal happiness and blessedness, are but as the point of a pin compared to the starry heavens . . .
---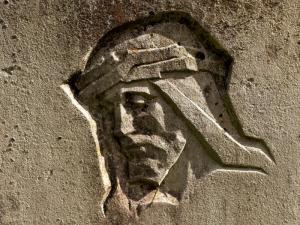 Jesus said that if you obey him your life will be established on a firm foundation when the storms come.
Follow the link to read all the articles, or subscribe to our newsletter to be notified as they are published.
Complete the form in the top of the right hand column, or below if you are visiting on a mobile device.
---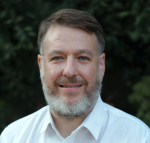 Adrian Warnock is author of Raised with Christ (Crossway, 2010) and Hope Reborn (Christian Focus, 2014). He blogs at Patheos and served on the leadership team of Jubilee Church, London. Adrian is a medical doctor and was diagnosed with chronic lymphocytic leukemia in May 2017. He is passionate about helping Christians learn to approach suffering with hope and compassion. Adrian began a series on the commandments of Jesus in January 2018.