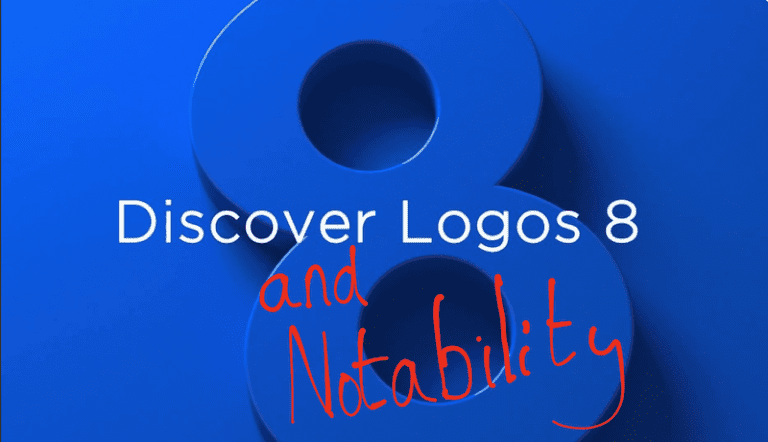 I have been a little quiet on here recently and will share more about my health soon. But now that I have a bit of mental energy, here is a video review or walkthrough of the new Logos 8 Bible Software. This also shows how I use it with Notability which is a fantastic note taking tool I have recently discovered.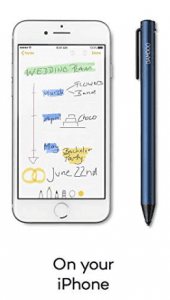 Notability allows me to mix handwritten notes, text, PDFs, Word documents, and audio files all in one fully searchable database. The software syncs seamlessly on both my Apple iPhone and Mac.
To make the best use of it on an iPad or iPhone you need a stylus, and on the Mac it would work well with a basic graphic tablet.
I only discovered very recently that almost all iPhones and iPads still in use can connect with a battery operated stylus and you do NOT need the Apple Pencil for this purpose.  Here are three examples (make sure you get one that is either rechargeable or has a battery for reliable drawing) that differ by the type of tip you write with Wacom Bamboo (pictured),  Heiyo Rubber, and Ciscle Copper.
I attach a simple guide to how to import all your existing documents into Notability including your Evernote or Apple Note files. Powerpoint, Word Documents, PDFs, and even old Tweets can also all be imported.
Today I am going to look at how I use the pen based features of Notability to annotate and draw on the Bible, as part of an overall Bible study workflow which involves Logos Bible Software.
The video walks through an example of  how I might typically do a deep dive into a Bible passage. The study itself took several weeks for me to complete. I did it in short chunks of time and thanks to one of the new workflows found in Logos 8 I was able to simply pick up where I had left off. It gives you a guided way to work systmatically through your Bible study even if you can only manage a few minutes at a time.
The folks at Logos Bible Software were kind enough to upgrade me to a version of Logos 8 for free, although I have also bought a lot of resources from them over the years. They did not require me to produce a positive review. And I should state that if you follow this link and purchase Logos for the first time or as an upgrade, I will receive a small commission. If you use WARNOCK8 during check out you will get a discount and can claim some free books.
Logos 8 feels very familiar. It is like meeting an old friend who has had a makeover and developed some new skills!  But I see no reason to change what I have said about Logos Bible Software for a long time:
"For many years now if I want to check out the meaning of a Bible passage, or do a word study in the original Greek, or indeed check out the latest theological thinking on a certain subject, I almost always turn to Logos Bible Software. I call my growing collection of electronic commentaries, lexicons, Bibles, interlinear Bibles, reference books, and theological journals my personal theological seminary in a box."
The embedded YouTube video is something new for me. I may do more of these kinds of walk throughs in the future as in some ways its easier than writing a long article.
Contents
• Video Review of Logos 8 Bible Software
• Demonstrates the use of the Passage guide, Propositional Outlines, and the Basic Bible Study Workflow
• Use of an export of a Bible passage to annotate in Notability
In the video I mention propositional outlines which are clause by clause maps which follows the flow of thought of the author.  I honestly believe this is one of the most helpful ways for us to study the Bible carefully and understand the meaning of the text in front of us.
The audio cuts out just as I explain how to export the results of our Bible study using app.logos.com which can be a helpful way of accessing your Logos collection from any device. It has more functionality than the app that is available for iPad and iPhone. Sorry I didn't get a chance to say "good bye!" Not very professional I know, but I decided against re-recording the whole video just so I can say goodbye!  I've since discovered the best way to is to copy and paste the reader view of the online workflow into Word.  I was then able to import that Word file into Notability (here is a PDF of the output).
Highlights of the resultant Bible Study
The passage is about Paul and Christ. One is living FOR the other. One is living IN the other.
We are weak, he is strong. When we recieve knocks he has the perfect remedy. We may die every day but he LIVES in us.
The most earnest and faithful minister of the gospel must ever remember that humbling truth. He has this precious treasure of the gospel entrusted to his charge; he knows he has it, and he means to keep it safely; but, still, he is nothing but an earthen vessel, easily broken, soon marred,—a poor depository for such priceless truth. Yet God has a good reason for putting this treasure into earthen vessels,—7. That the excellency of the power may be of God, and not of us . . .We are perplexed, but hope has not gone from us. Dum spiro spero, was the old Latin proverb,—"While I live I hope;" but the Christian proverb is a still better one, Dum expiro spero,—"Even while I die I still have hope," for "the righteous hath hope in his death." Spurgeon, C. H. (1911). "Our Light Affliction."In The Metropolitan Tabernacle Pulpit Sermons(Vol. 57, p. 167). London: Passmore & Alabaster.
"Paul acknowledges the depth of the trial, yet he confesses that God did not abandon him in it" Martin, R. P. (1998). 2 Corinthians (Vol. 40, p. 87). Dallas: Word, Incorporated
"Christian reaction to adversity has tended to be "grin and bear it" or "keep a stiff upper lip." Paul's approach is to make clear that it is God's power (v. 7) and the life of Jesus (v. 10) that empower and sustain him, and not his own fortitude. . . This is a hard message for the twentieth-century mindset. We like to be in control of our circumstances and operate from a position of strength" Belleville, L. L. (1996). 2 Corinthians(Vol. 8, 2 Co 4:7). Downers Grove, IL: InterVarsity Press.
Today many do put their trust in the "great" preachers. Perhaps if the Preacher's weakness was more on display we would trust less in them and more in their Saviour. This passage for some reason reminds me of the Chimp called David from the BBC series Dynasties, who had to put on a show of strength even tho he was actually weak in order to maintain his role as the alpha leader.  Christian leadership ought not to be so.
God is not looking for perfect Christians and doesnt promise us a perfect life here on earth.
Don't lie about how you are feeling but being honest about your challenges, but not defeated. No stiff upper lip required.
See the output from the Basic Bible Study Workflow
Purchasing or Upgrading to Logos 8
If you follow this link and use WARNOCK8 as a code at checkout you will get a discount and some free books. In order to get the Propositional Outline view you need to get at least a Bronze library. Make sure you visit the Logos website on your computer and log in with your existing Logos account if you have one. Then you can decide which package you want on the basis of what new resources you will get.  In general I say get as much as you can afford but because you are buying so many books do think of this as an investment in a library. You might decide you don't need to buy any physical books again since you can not only search the books but read them on the iPhone application on the go.
Spurgeon
Every Christian should have some Spurgeon in their reading.  Every sermon he ever preached is a similar size to the Encyclopedia Britanica if anyone remembers seeing that in a library. You can own them all and search them by Bible verse or subject.  I can't recommend that highly enough. Get all of these if you can afford them:
The "Complete" Spurgeon sermons as originally published in print (also included in the Standard Gold, or Baptist Silver and above packages)
Some additional Spurgeon sermons since published
Spurgeon quotes reformatted into a commentary style (this is less essential than the other two in my view)
 Lloyd-Jones
Sermon outlines
Piper
Keller
The list of Logos resources is almost endless just make sure you don't starve your children to buy more books!
Adrian's Logos Customisation Documents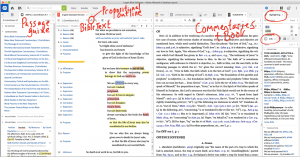 You can download these documents and also modify your Logos desktop view to match the one seen in this video if that will help you.
More Articles on using Logos Bible Software
Images and documents featured on this page created by Adrian Warnock or product promotional images
---
Jesus said that if you obey him your life will be established on a firm foundation when the storms come.
Follow the link to read all the articles, or subscribe to our newsletter to be notified as they are published.
Complete the form in the top of the right hand column, or below if you are visiting on a mobile device.