Are you fascinated by Jesus?  Do you want to learn more about him? Do you want to know him? If so then I have just the sermon here for you to watch.
I will reveal my name to my people, and they will come to know its power. —Isaiah 52:6, message
Who do you follow? You do have a master. You get to choose. If it's not Jesus then it's another one. People sometimes claim that they are their own boss. "Nobody can tell me what to do!" But in truth if you say that then you are deceived and it is actually the devil who is leading you.
Who rules over you? Have you chosen the Lord Jesus to be over you?  We can't have Jesus as our saviour but not our lord. Some people read the bible and say "I like that bit but not that" but we must instead humbly accept Jesus  and follow him. One reason we have all the problems we do is that we still don't see who Jesus really is.
The above paragraph is a paraphrase from part of my pastors Tope's sermon that he preached this past Sunday.  The whole sermon is an exceptionally clear look at the demands Jesus places on us, and how compelling and worth of adoration Jesus really is. Wherever you are on your journey with Jesus this is well worth the investment of a few minutes.
Tope quoted some words of Jesus which quite rightly should make us sit up and take notice. Jesus said  many people will meet him on the Final day and claim how close they were to him and what they did for him, but instead he will say  "away from me I never knew you!"
Knowing Jesus is not an optional extra. It is really the core of what Jesus demands of us, and different aspects of how we relate to Him have been the subject of my long running series on the Commands of Jesus.
I encourage you to watch the sermon here, and perhaps download the Jubilee App to make it easier to follow this whole series Tope has now began. Below the video I will share more about the name Jesus Christ and end with Tope's sermon outline.
Tope explained that the name of Jesus is actually the same Hebrew name Joshua which comes from Yahweh and which means "God saves".  It is interesting as a sideline to note that Joshua is renamed by Moses from his original name which means "He saves" to "God saves" presumably to underline that it is God that saves not man: "And Moses called Hoshea the son of Nun Joshua" (Nu 13:16).
And yet almost in a mirror image of this moment, when Jesus was given his name, in a subtle underlining of his divine nature the angel makes clear that it is Jesus himself who will save us from sins:
You shall call his name Jesus, for he will save his people from their sins." (Mathew 1:18-21)
Jesus other name is "Christ". Tope pointed out this is not really a surname, more a function. Christ is the Greek word used to translate the Hebrew "Messiah" and all of them mean "Annointed One". The Jews of his day had a long awaited Messianic hope. Jesus directly laid claim to that hope but redefined their view from a political and military saviour to a suffering servant.
The woman said to him, "I know that Messiah is coming (he who is called Christ). When he comes, he will tell us all things." Jesus said to her, "I who speak to you am he." (John 4:25-26)
Anointing really infers being Spirit filled:
The Spirit of the Lord GOD is upon me, because the LORD has anointed me (Isaiah 61:1)
Jesus is the one filled with the Spirit beyond measure and overflowing so much that he is also the baptiser in the Holy Spirit. His anointing can become our anointing. His mission which is outlined in the following verses can and should be our mission.
Here is the sermon outline
1) The Identity of Jesus (2 Corinthians 11:3-4)
(a) His name is Jesus (Acts 2:22)
(b) His title is Lord (Acts 2:36; John 13:13)
(c) His role is the christ (Acts 2:36)
2) The Ministry of Jesus (Acts 10:38)
The Christ – The Anointed One
(a) prophet: Speaks as God to you (Mark 1:22)
(b) priest: Speaks to God for you (Hebrews 4:14)
(c) king: Rules as God over you (Psalm 107:20)
3) The Sufficiency of Jesus (Luke 4:18-19)
This is what Jesus came to do and continues to do through the Church.
(a) salvation: "To proclaim good news to the poor"
(b) Freedom: "He has sent me to proclaim liberty to the captives"
(c) healing: "Recovering of sight to the blind"
(d) deliverance: "To set at liberty those who are oppressed"
(e) blessings: "To proclaim the year of the Lord's favour"
---
Coming soon: the rest of the series "Jesus Commands"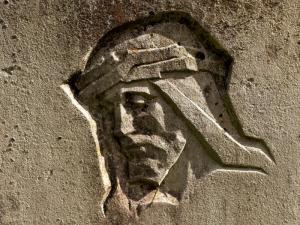 Jesus said that if you obey him your life will be established on a firm foundation when the storms come.
Adrian hopes God willing to be able to return to blogging more regularly soon.
Follow the link to read all the articles, or subscribe to our newsletter to be notified as they are published.
Complete the form in the top of the right hand column, or below if you are visiting on a mobile device.