Poor people in Pakistan are starving because of a coronavirus lockdown.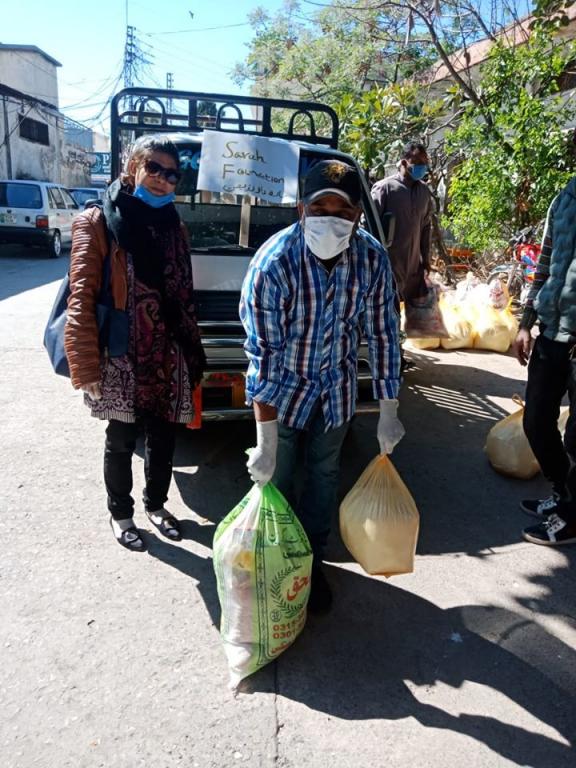 Today is my birthday and I was thinking about the many things I have to be grateful in my life. One major thing I am thankful for is I have never spent a single day worried that I would not be able to eat.
So I wanted to ask you to consider supporting a charity using a network of in-country volunteers to deliver food packages direct to some of Pakistan's poorest people.
This charity is run by some close friends of mine, who I have known for 30 years! The core of the team is a Pakistani family living in London but working charitably here and in Pakistan.
My friends were recently visiting Pakistan and say:
"We were literally the last passengers on the last flight out of Pakistan before the government international travel ban started. Like every country, they had to act quickly to contain the spread of covid19, so they declared a military-enforced curfew, allowing people out just a few hours a day for food shopping and other essential tasks. But this is a massive problem for millions of poor daily wage earners – street sweepers, market vendors, skilled laborers, donkey and camel cart drivers – the situation is so dire, they can't earn money to buy food!

We've had reports of people attempting suicide – they've been unable to feed their families for days now, drastically affecting their sense of honour and self-worth. Some desperate workers risk going out in search of hire, but consequences are severe. One lady sought out an aid organisation's distribution but was beaten back by sticks. With tears running down her face she shouted, 'Where can people like me go? I don't want anything except to feed my children and I'm not strong to push through to the van.' We also know of people refused aid because of their minority faith or position in society.

Although the government is offering its citizens around £15 /month in aid, it is just a fraction of what people need to survive. Working from home is just not an option for most, leaving them no way to pay bills or buy food. And with both Easter and Ramadan approaching, instead of a bright celebration many of Pakistan's poorest Christians and Muslims face a frightening struggle to survive. It's a heartbreaking situation!"
As I said earlier I have never lived a day worrying about whether or not I would be able to eat. On my birthday this year it would be wonderful to think we have helped some of these families. Here is a video of Sarai, one of the members of the family, who is a Sufi opera singer talking about the project:
UPDATE 5 April including video message from Adrian