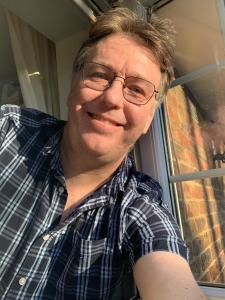 Interview with my friend Julio Abraham the CEO of Derby City Mission. They have been housing 40 homeless people in a hotel on behalf of the government during this Coronavirus lockdown. Its exiting opportunity for him and his team to bless people and be the arms of Jesus to them.
We chatted about demonstrating the love of God during this time. Video on Facebook.
We also talked about my two books Hope Reborn and Raised With Christ, both of which are relevant at this Easter time and available from Amazon or 10ofthose.com. 
Watch the video

Listen to the Podcast