The phrase "use me God" or "he or she is being used by God" has grated with me for some time now.
The desire to be used by God often comes from a noble place. A revelation of being saved by grace comes and changes your life. You realise that nothing else matters as much as the love you now know from the creator of the universe who came and lived the perfect life for you, died for you, rose again for you, is now reigning on high for you, and is coming back for you.  The glory of this truth contrasts with the harsh realities of this World and the pain we see daily on the news.  So many who do not know God, So much need.  And so much of what we do to fill our lives now feels pointless in light of eternity.  And so we consecrate ourselves to God's service and say "use me Lord!"
And yet.
Imagine willingly asking anyone else to "use" you.  You would not do that. And if for example a manager was accused of "using" their junior staff member we would be calling HR not praising them.  To be "used" is really a short hand for "Abuse". But God is not our employer and does not use us like workers.
The God of the universe doesn't "use" anyone.
Still less does he abuse anyone. Nor does he put unrealistic expectations and demands on us.  All too often the enthusiastic young Christian throws their everything into "serving" God and what this means in practice is that they become used by the Church.  Every waking hour becomes consumed in activity. Some end up in church meetings every night of the week. Some of these enthusiastic people end up becoming pastors and one of the main reasons for pastoral resignations is right here.
There is so much need in the world, and so much to do "for the kingdom" that in the name of being "used by God" many Christians burn themselves out with so much activity. They fail to discern what it is they are able to do, and meant to do, but just throw paint at the wall hoping that something will stick.
Long hours of ministry with little or no fruit. Doing whatever your leader asks of you. Doing whatever the people want from you. People pleasing whilst all the time thinking that this is what God wants from you and you are somehow glorifying him, and earning your keep.
All the driven activity if it comes from a place of somehow demonstrating your worth to God and those around you is of no use whatsoever.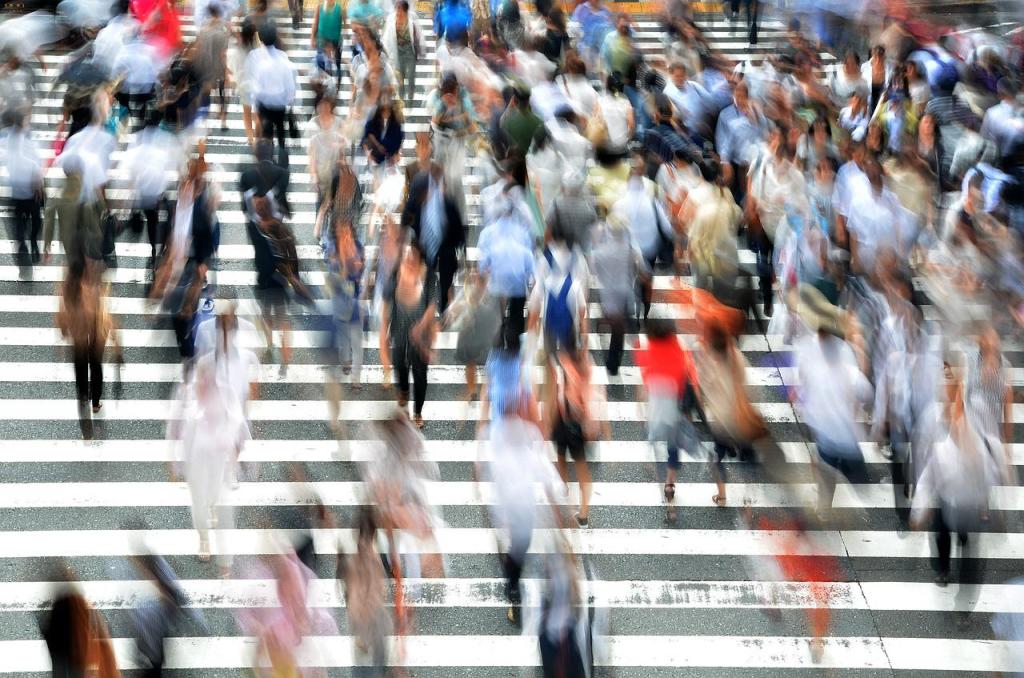 God doesn't need you.
"He is the God who made the world and everything in it. Since he is Lord of heaven and earth, he doesn't live in man-made temples, and human hands can't serve his needs—for he has no needs. He himself gives life and breath to everything, and he satisfies every need. " (Acts 17:24-25, NLT)
I think most of us know that God doesn't really need anything at all from us. That he can accomplish his purposes in the world without us. And so often the drive to be used by God is more about our own need for a sense of purpose and achievement.
God wants us to learn to be content with being his child rather than with doing stuff to try and earn his approval and that of others.
Before we do any good works at all we must get a clear sense of our own acceptance from God. We are saved by grace apart from works and must understand that we are unconditionally forever part of his family. We are already accepted and beloved without doing anything.
He chose us in Him before the foundation of the world, that we should be holy and without blame before Him in love, having predestined us to adoption as sons by Jesus Christ to Himself, according to the good pleasure of His will, to the praise of the glory of His grace, by which He made us accepted in the Beloved.  (Eph 1:4-6, NKJV)

"If it is by grace, it is no longer on the basis of works; otherwise grace would no longer be grace" (Romans 11:6, ESV)
God calls us to a place of rest from all our labours.
For all who have entered into God's rest have rested from their labors, just as God did after creating the world. So let us do our best to enter that rest (Heb 4:10-11, NLT)
Only then should we begin to even think about doing things for him as HE gives us the grace and strength we need. Anything we do must come from that place of rest.
Working with God is very different to working for God.
It comes from a place of grace, rest and love not a place of works and fear. https://t.co/BNhWtqEkl6

— Adrian Warnock (@adrianwarnock) August 14, 2022

The truth is we can achieve nothing without him.  We will only be of any help to others if we learn how to tap into God's strength and rely on the power of Jesus in us rather than our own effort.  As Jesus put it:
"Abide in me, and I in you. As the branch cannot bear fruit by itself, unless it abides in the vine, neither can you, unless you abide in me. I am the vine; you are the branches. Whoever abides in me and I in him, he it is that bears much fruit, for apart from me you can do nothing. (John 15:4–5)
We must learn to truly connect with God and receive his love before we try to show his love to others. You cannot give away what you have not received. We can learn how to enjoy his life and all that he has done for us, knowing that he is your dad. Dad's do not make their kids earn their keep. They do not demand their kids earn the right to spend time with them,
If you are not encouraged how can you give encouragement? If you do not feel strong how can you give strength?  If you feel negative how can you be positive for someone else?
If you try to give what you do not have, you will give out of a deficit not an overflow.  You will feel drained, depleted, discouraged, disappointed, despondent, despairing, and depressed.
No wonder many who others would describe as being "greatly used by God" are secretly utterly burnt out and miserable.
What does this mean for doing things for God?  
Instead of charging around doing as much as we possibly can out of a sense of insecurity we wait on the Lord, pray, and as we go about our day we try to be sensitive to the gentle prompting of the Spirit. At times we will realise that we are in a specific moment where we are offered the privilege of working with him in a specific situation. That individual we bump into in the park might need us to demonstrate God's love in that moment. These hidden secret acts of kindness are what God is looking for more than the big "ministries" many of us crave for.
Working with God is very different to working for God.
It comes from a place of grace, rest and love not a place of works and fear.
It is about recognising that without him we can do nothing, and so we learn to abide in him, tap into his strength and say no to things we do not feel he is leading us into.
This all requires the humility to know that we have limits. We cannot carry the world's burdens and we are not meant to be anybody's saviour.
He is God and we are not.
Compassion fatigue, the Saviour complex, and Benevolent detachment
This article was written with help from Julia