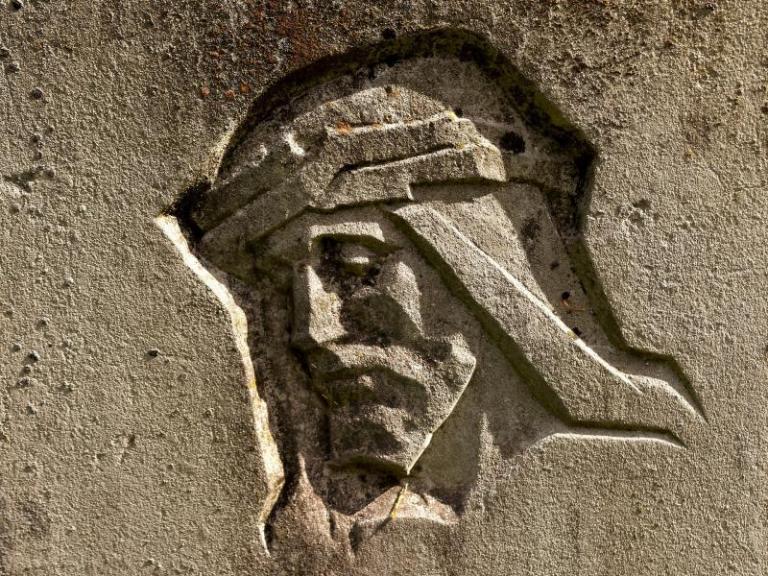 Easter Saturday, also known as Holy Saturday or the Great Sabbath, is a day filled with mixed emotions for Christians around the world. It is a day that falls between Good Friday, which commemorates the crucifixion of Jesus Christ, and Easter Sunday, which celebrates His resurrection. As we reflect on the events of that first Easter weekend, we find ourselves in the quiet space between despair and hope, mourning and joy.
Easter Saturday reflects the situation we find ourselves in now as Christians.  We feel despair at the pain that fills our world, and try to cling on to the hope that a better day is coming.
In this post, we'll explore the significance of Easter Saturday and the emotions experienced by the disciples during this time and aim to better understand the importance of this day for Christians.
The Disciples' Emotional Turmoil
The disciples of Jesus were undoubtedly experiencing a whirlwind of emotions during Easter Saturday. They had witnessed the brutal crucifixion of their beloved leader and friend, leaving them feeling shocked, heartbroken, and terrified for their own lives (John 19:25-27). The man they believed to be the Messiah, the promised deliverer of Israel, had been executed as a criminal.
Tim Keller, a theologian and pastor, explains that the disciples were also grappling with feelings of failure and confusion, having lost their sense of purpose (Keller, Timothy. "The Reason for God: Belief in an Age of Skepticism." Riverhead Books, 2008). They had left everything behind to follow Jesus, and now it seemed that their mission had ended in tragedy.
However, Easter Saturday also represents a time of waiting and anticipation. As N.T. Wright points out, the early Christians believed that Jesus was indeed the Messiah, and the period between His crucifixion and resurrection was a time of intense spiritual reflection (Wright, N.T. "Surprised by Hope: Rethinking Heaven, the Resurrection, and the Mission of the Church." HarperOne, 2008).
But it seems most likely that the disciples had somehow not fully grasped Jesus promise that he would rise again and so were feeling pretty hopeless that Easter Saturday
Easter Saturday in Scripture
The Bible does not provide many details about the events of Easter Saturday. However, it does mention that Jesus' body was laid to rest in a tomb, and a stone was rolled in front of the entrance (Matthew 27:59-60). The chief priests and Pharisees, fearing that Jesus' disciples might steal His body to fabricate a resurrection story, requested that the tomb be sealed and guarded (Matthew 27:62-66).
Despite their anxiety and despair, the disciples had Jesus' promise that He would rise again after three days (Mark 8:31; John 2:19-22). Perhaps they spent Easter Saturday in prayer and reflection, trying to make sense of the recent events and holding onto hope for the fulfillment of Jesus' prophecy.  Or maybe they spent the day frozen, hidden and frightened that they might be captured and killed next.
John Piper emphasizes the importance of this time of waiting and reflection in our own lives (Piper, John. "The Passion of Jesus Christ: Fifty Reasons Why He Came to Die." Crossway, 2004). He encourages Christians to use Easter Saturday as an opportunity to remember the significance of Jesus' sacrifice and to prepare our hearts for the joy and hope of Easter Sunday.
Conclusion
Easter Saturday is a day of emotional turmoil, but it is also a day of reflection and anticipation. As we remember the disciples' feelings of despair, confusion, and hope, we are reminded of our own need for Jesus' sacrifice and the hope of His resurrection. This day invites us to pause, reflect on the cross, and prepare our hearts for the celebration of Jesus' victory over death on Easter Sunday.
Let us use this time to grow in our faith and draw nearer to Christ, so that when we celebrate His resurrection, we can do so with renewed conviction and gratitude. As we journey through the emotions of Easter Saturday, we learn to appreciate the depth of Christ's love and sacrifice, which ultimately paves the way for our redemption and eternal life.
As Tim Keller eloquently states, "The resurrection means that every horrible thing that ever happened will not only be undone and repaired but will in some way make the eventual glory and joy even greater" (Keller, Timothy. "Walking with God through Pain and Suffering." Penguin Books, 2013). With this in mind, let us embrace the lessons of Easter Saturday, and let it serve as a reminder of the transforming power of Christ's love and the hope that lies ahead.
As we wait in anticipation for the joy of Easter Sunday, let's remember that God is at work even in the midst of our deepest pain and despair. Just as the disciples could not foresee the incredible events that were about to unfold on that first Easter morning, we too can trust that God is working all things together for our good (Romans 8:28).
May the reflections and emotions of Easter Saturday inspire us to draw closer to Christ and to eagerly anticipate the celebration of His glorious resurrection. With hearts filled with hope, let us proclaim the words of the Apostle Paul, "Where, O death, is your victory? Where, O death, is your sting?" (1 Corinthians 15:55). For through Christ's death and resurrection, we are granted the ultimate victory over sin and death, and the promise of eternal life with our Savior.
This is a edited and expanded version of an article created by ChatGPT.
Learn more