To our readers in the Northern hemisphere, I hope that like me, you're enjoying some gorgeous spring weather! To our Southern readers, I wish you an easy descent into winter.
---
Since my last update, we've added the following blogs and columns: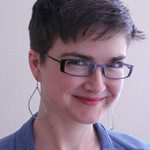 In A Witch's Ashram, Niki Whiting reflects on her dual practice (devotional Hinduism and witchcraft), parenting, and living in the Pacific Northwest. Niki has been a regular contributor to Pagan Families and A Sense of Place, so we're thrilled to now be hosting her personal blog.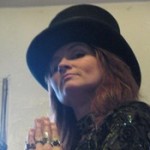 The Dance of Pagan Recovery is Jenya T. Beachy's biweekly column on addiction and recovery.  Follow her to explore topics including rituals and prayers to help with recovery, what deities might support or detract from those efforts, and existing groups for pagans and others who might not feel completely comfortable in traditional programs.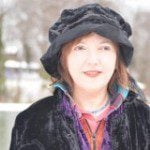 Sara Amis is our newest columnist at A Sense of Place! Sara's practice is deeply rooted in the South and in traditional Southern magical practices, and her writing reflects her talents as a poet as well as her mischievous sense of humor.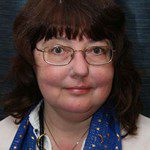 Brandy Williams, author of The Woman Magician and other works on ceremonial magick, joins us with Star and Snake: Thelema as a Living Tradition. Brandy had a great launch in April and is now covering basic topics in Thelema with her signature clarity and style. Check her out both for an introduction to the tradition and for a feminist's take on it.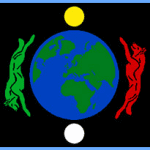 Paths Through the Forests is a collaborative project by Lupa Greenwolf and Rua Lupa dealing with ecotheology, permaculture, animism, bioregionalism, and more. They write, "Naming ourselves after the wolf is an expression of a desire to emulate its far reaching interconnections for a bountiful, harmonious ecosystem that we are a component of. As such, our hope here is to provide a source for making those connections and to be a place to share our stories and approaches to this way of life," with approaches tailored to individual bioregions.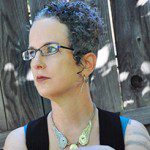 T. Thorn Coyle rejoins Patheos Pagan in a new format! Thorn will be posting biweekly, and one post a month will focus on study of the book The New Jim Crow. If you were following her in a column format, don't forget to update your e-mail or RSS subscription.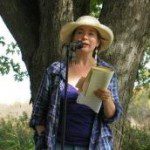 Sarah Sadie is our newest contributor at Sermons from the Mound! An experienced poet and writer, Sarah opens her column by sharing her intense and newly found relationship with Wayland the Smith.
We also bid a fond farewell to Sam Webster, who is leaving us for an exclusive gig with The Wild Hunt. Many thanks to Sam for his thoughtful and provocative columns.
---
The Patheos Pagan channel is thriving! Whatever thread of Paganism stirs your heart–whether it's polytheism, witchcraft, nature spirituality, Goddess worship, humanistic philosophy, animism, or body theology–Patheos Pagan has something for you. To learn more about what we have to offer, check out the landing page, search for your favorite topic, or subscribe to the Pagan newsletter.