To our readers in the northern hemisphere, I hope you are enjoying the sunny weather (which, here in New England, is part of a blessedly temperate summer). To those in the southern hemisphere, I hope you had a beautiful winter solstice and are resting well during the short days and long nights.
---
Since my last update, we've added the following blogs and columns: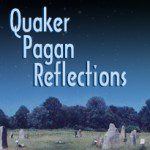 Cat Chapin-Bishop and Peter Bishop have brought Quaker Pagan Reflections to Patheos! Check it out to learn about the Bishops and other non-Christian members of the Society of Friends, consider how Pagans might benefit from Quaker spiritual techniques, or simply experience the Bishops' down-to-earth mysticism.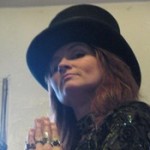 Jenya T. Beachy recently ended her "Dance of Pagan Recovery" column and launched a new project, The Urban Pagan Homestead: Earthy Adventures of a Dirt-Heart Witch. Join her for information on homesteading and reskilling from a Pagan perspective, with topics including small gods, ginger beer, hoodoo spells, butchering animals, prayers and rituals, spinning fiber, and more.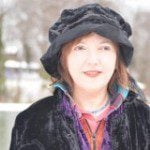 After a well-received run at A Sense of Place, Sara Amis has also launched her own project, A Word to the Witch: Carrying Traditional Witchcraft into the Future. Sara describes herself as simultaneously a lineaged, initiated "Traditional Witch" and a folk-magic, yarb-gathering "traditional witch"; the blog will address both forms of the Craft. She notes: "Sitting on the boundary is a fine witchly occupation."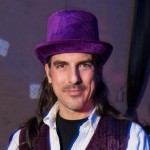 Tom Swiss, author of Why Buddha Touched the Earth, joins Patheos with a monthly column, The Zen Pagan. How has Buddhism come into contact with Pagan traditions in the past, and what can a practice that melds Buddhism and Paganism look like today? Follow The Zen Pagan for these topics as well as explorations of Buddhist earth deities, pilgrimage, meditation techniques, and more.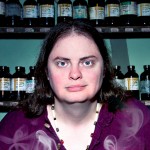 Magician, author, and publisher Taylor Ellwood explores magic and issues of justice in a biweekly column, Socially Responsible Magic. Does doing magic for social issues really work? Why should social responsibility be a concern for magical practitioners? Can magic contribute to society? Join Taylor every other Wednesday for his answers to these questions.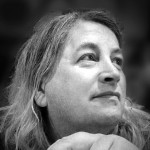 Every other Thursday, Sarah Thompson presents Queer of Swords, reflections on the philosophy and practice of radical inclusion. She writes: "I have no claim to any special position of power from which I can make pronouncements. But I have a habit of speaking truth to power." Sarah is co-editor of Gender and Transgender in Modern Paganism, and her column focuses on current issues of concern to queer Pagans and their allies.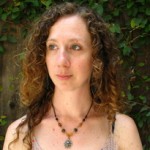 What might Jewish Pagans reclaim from their cultural heritage? In Jewish Witch, Asa West shares the nuts and bolts of her own evolving practice, combining polytheist witchcraft with the ways of her ancestors. Check it out every other Tuesday!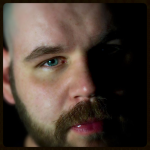 Fresh from the publication of a book by the same name, Erick DuPree has launched Alone In Her Presence as a Patheos Pagan column. He writes: "I am an ecstatic monist, and I know there are many like me who are something like 'spiritual but not religious' and not quite Wiccan, who are not Neo Goddess Feminist but are living in the lap of the Great Mother. Like me, these men and women are 'all Goddess all the time' and are Alone In Her Presence." Join Erick monthly for his unique brand of Goddess mysticism.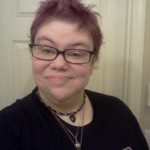 Finally, Nornoriel Lokason is joining Staff of Asclepius: Pagans with Disabilities as a new regular contributor! Nornoriel is an artist, writer, poet, and author of Visions of Vanaheim, a book about the Vanir and Vanic traditions.  He is a disability and LGBT rights advocate and will be offering Patheos Pagan his unique perspective on a variety of occult, Pagan, and polytheist topics.
We also warmly bid farewell to P. Sufenas Virius Lupus and Aine Llewellyn, who are moving on to other projects. We are tremendously grateful for their valuable contributions to the channel.
---
The Patheos Pagan channel is thriving! Whatever thread of Paganism stirs your heart–whether it's polytheism, witchcraft, nature spirituality, Goddess worship, humanistic philosophy, animism, or body theology–Patheos Pagan has something for you. To learn more about what we have to offer, check out the landing page, search for your favorite topic, or subscribe to the Pagan newsletter.