With the time change, it was hard to figure out. Perhaps it was eleven hours flying — although it may have been 14– or merely eight sweeps of the slow and elegant hand on the clock before we landed solidly on Earth again. A pair of angels arrived to rescue us in the middle of another six hours ticking by, slow as a chess match or a Sunday drive.
Wednesday morning had morphed into Thursday, although just barely. It was the wee small hours between night and early morning, local time. Hours I rarely visit, unless with special purpose. Driving past the cemetery of legend, this was one of those nights.
Confined to a sitting position for most of this time, and in some punchy altered state by now, we at last arrived, greeted by strange sights and sounds. I am a long way from my home amid the Redwood trees.  I do not know this forest, and few of its plants are familiar except as photos in unused botanicals. The air is warm and moist.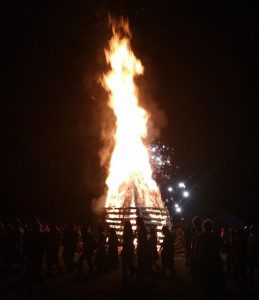 First, the sound of drums. Then, a man wearing a sarong and a guitar, stops the car to check our IDs. Passing scrutiny includes a political serenade. I wince. A divisive rant set to music, sigh. Still, we each have our own path and battles to wage. At this point I am too tired to engage even tastier bait. We are allowed to drive on.
Smiles, hugs, an air conditioner and a comfy bed await to receive us. Welcome Home. The wood, itself is alive with joy at our arrival. We are scheduled to present in the morning, but sleep is the only thought now. The drums continue their pulsing heartbeat without pause, syncopation or a break. I fall into slumber.
This is my first time at Starwood, my first outdoor Pagan festival experience, and my first time in an eastern forest. Unfamiliar though I was, upon waking it was true: I felt I had come home, to a place I'd never been before.
I turned to my companion and declared, There is a different dream-space here.
We spend the next few minutes seeking caffeine, then throw ourselves into the workday. Setting up the booth and rushing off to present a workshop were tops on the list, dodging raindrops all along the way. It was a baptism of mud for the next three days. Each step a tai-chi move to avoid slipping in the clay-slick and mooky soil. Sandals or goulashes the only logical choices in footwear. Naked toes (and naked everything else for that matter) were also a viable option because the weather was so otherwise mild and muggy.
No one objected as tattoos, usually unseen beneath their garment cladding, were displayed in full imagery for our viewing pleasure. It was a family gathering, with full appreciation for the birthday suit and casual display of a nudist colony. Okay, more casual than that, and slightly more flirty. No one minded the attention.
The drums beat on, a heartbeat for the day's events. It maintained a steady, joyous pulse that invigorated and created a backdrop for the music of  festival activity.  People walked, sauntered and sometimes danced to its rhythm as they passed the booth I manned.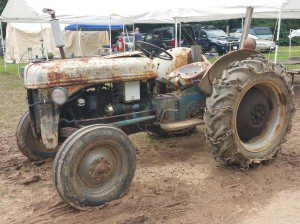 The rain continued to spit, spatter and threaten our fun. I only worried about keeping my footing and the books dry upon the table, as I chatted up customers and new friends. People talked about the four-letter "R" word. And about not talking about it. Willing away the rain was a foreign concept to my California brain. My sandal clad toes turned to muddy prunes.
In the daytimes, our presentations and workshops are each well-attended and received. In the evenings after work we eat and stroll as much of the circuit of campsites as our tired legs can manage. We thumb rides with passing golf carts, which scurried to and fro with their grateful charges to places like "Showers to Pond" and "G-Spot".
As we stroll, friendly voices call our names and "Welcome!"  We are, indeed welcomed from place to place, until tired and enfolded by the night we finally flop gratefully upon our own air-conditioned sheets. In a day or so, the weather begins to dry. The mud morphs from soggy to sticky to dry almost everywhere. We are blessed in many ways.
Drums beating through the days and all along the nights become a tapestry for our dreams. Along its weaving framework of syncopated sound and silence I connected with the Devas of the 600-acre campground called Wisteria, as I slept. Here, I strolled a new and common Slumberland with these nature spirits and the assembled members of our human tribe. Our presence, I sense was most welcome on that etheric plane as we, mud-babies all, danced and deepened our connections with spirit, soul and self.
Not so long ago, humans were not welcome here. And, only 50 years before, this very land had been reclaimed from strip mining. Now, thickly wooded and full of exuberance, our earth-honoring presence fed the joyous growth surrounding us. The energy of the land rejuvenated us. And we returned our own nourishment to the land by the energy of our gathering.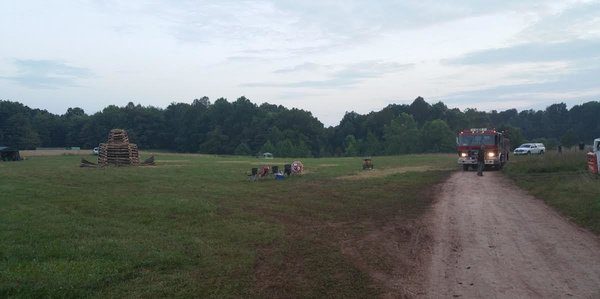 On the last night, there was a giant bonfire. A local fire truck parked on the edge of the field, out of visual frame for the spectacle, as torch-bearers paraded the length of our campgrounds to reach the waiting tower of logs. Fire dancers reveled in the fierce folly of their craft as we in the gathered ring waited wild with anticipation for the blaze to be caught.  The fire once alight, was rimmed by a multitudinous rite of humans running, walking and dancing in catharsis and joy.
During the late morning, the sound of the drums drifted into Starwood memory again. Closing ceremonies were completed sometime after our revels of the night. The fire truck had slipped away, unneeded and unnoticed, long before.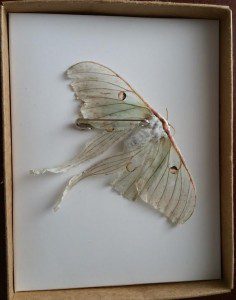 Hitherto, I was a shy solitaire in the woods, allowing the scene of hotel conventions and camp-out festivals to grow up, unbeknownst and unheeded around me in the previous four decades as I focused on my Craft & Arts.  Through the years I hiked, backpacked and camped for weeks at a time with friends, enjoyed warm family reunions, Renaissance Faires and other themed gatherings as both part of the crowd and as an actor.  For 35-years each summer, Starwood Festival was a mere side-step away, across the dimensions of time and space.
For me, it was a perfect combination ~ a trio of  tribal reunion, nature campout and magickal festival rolled into one muddy, multi-generational simile of smiles. And although I worked for all the days of our visit there, it was such a break from my day-to-day that a new word, work-cation, must be invented and used for this and future festival situations. The perfect combination of business-and-why-we-work-in-the-first-place.
So, until next year for all my Starwood family, "Merry mead, merry mud, and merry mead again!"
---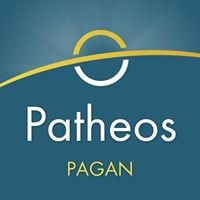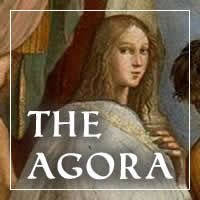 Adventures in Wortcunning is published on alternate Fridays. Subscribe via RSS or e-mail.
Please use the links to the right to keep on top of activities here on the Agora as well as across the entire Patheos Pagan channel.