Yes, Senioring was indeed the right choice of words for the very first Senioring Rite of Passage at Pagan Spirit Gathering 2017. By mid April, Selena, with input from me, came up with the description that was going into the program book for PSG: Rite of Passage into the Senior years of life for Brianne Raven Wolf, Circle Sanctuary Community member, Pagan veteran & Transwoman. All in the PSG Community are invited to attend, support & celebrate this life passage. On May 25th, Selena had the first draft of the Rite of Passage completed.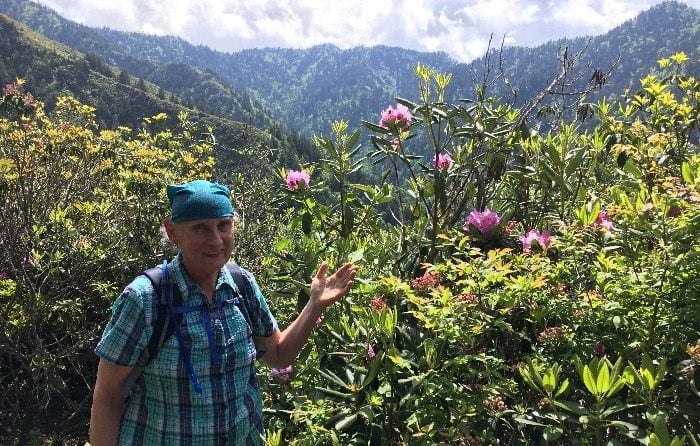 I had mentioned in the previous article, that I had started closing and was getting ready to liquidate my company after 39 years in business. The same day that Selena had finished the first draft was when I physically locked the door to the business, walked away without looking back, and turned in the keys to my landlord. By then I knew that Hekate was the one who had helped me close the business and had kept my stress levels to a minimum. I knew that day, and going forward, that I would have no regrets. Live in the past, die in the past!
Very early two mornings later, a Pagan friend of mine I headed to the Great Smoky Mountains on a hiking trip. That trip really helped with the healing after all I had been through, more than I would have believed at the start of 2017. It got me out of Madison for a week, staying at a remote cabin in the mountains outside of Gatlinburg, TN. Hiking with a good friend in the clean mountain air, away from the hustle and bustle of any city, was what I really had needed.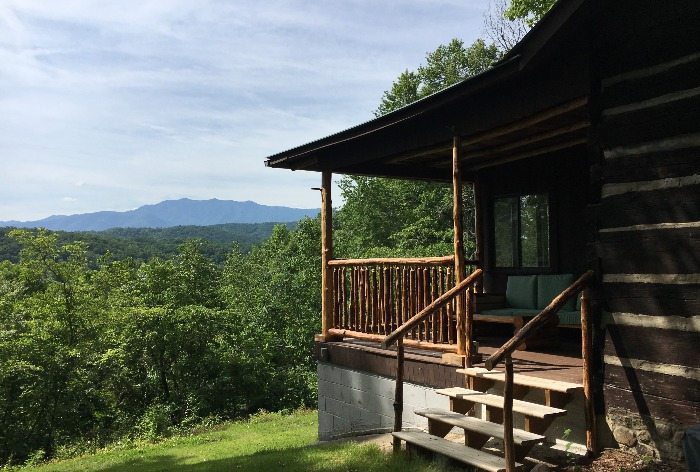 When we returned from the trip, preparations were in full swing for Pagan Spirit Gathering. Selena had thought that there should be three major articles incorporated into the Rite, and I readily agreed. A Sword…representing the first part of my life and my eight years of military service. A Broom…representing my life as a Witch and Trans-Woman. And an Elder Staff…representing my life as a Senior in our community.
On June 14th I left for the 2017 Pagan Spirit Gathering in Tall Tree Lake, IL. This was my very first PSG, and was another event that was to make a major difference in my Spiritual life. I had been invited to be on the Layout Crew by Sharon Stewart. She had told me the Saturday before at Welcome Summer at Circle Sanctuary that I would watch a village grow. And was she ever right about that. It sure was a lot different than the events I had helped with at Circle. On Thursday, the layout crew met and started taping off the ground where the vendors and presenters would be.
The next day the setup crew started getting up the tents and everything else that would be needed for this "Super Bowl" of Pagan Events. I would turn around, and more tents would pop up. On Sunday morning at 9 am, people started lining up at the gate to come in to set up tents in their areas. A lot of us crew members were there to welcome them home! What an experience! By that night we had a village, full of Tribe members from across the country and some from overseas. As I returned to my tent that night, I thanked Hekate for "bringing me home"!
My week started out by going to the Opening Ritual, led by Selena Fox. It was very impressive, as we had to enter the Sacred area, and gather in a very large circle. Hundreds of Pagans were present. I could feel all the tremendous energy there on that little island. Every day I went to as many workshops as I could manage. The vendors were great, and I got to meet a lot of presenters and entertainers. Pagans who I had heard about, but had never met. Plus a lot I hadn't even heard about. Everybody was so very welcoming, it was all I could do not to get teary eyed every day.
Saturday morning at 8 am, I went over to the Sacred Circle to get ready for my Rite of Passage. I watched as Selena setup the altar, and briefed all those who would participate. Around 8:30 or so, the Circle was formed, and Selena called me into the Sacred Circle, asking me if I was ready to enter Seniorhood. Yes, to the chant: Welcome to the Circle: the Circle of Life, the Circle of Love, the Circle of Community. She celebrated my life journey, including: Childhood & Youth – Eagle Scout, Young Adulthood – 8 years of Air Force Service, Career – Photography, Spirituality – Methodist, United Church of Christ, Unitarian Universalist, but always Pagan; and Gender Identification Transformation & Fluidity. Being the first Transwoman to have this Rite was something I hadn't dreamed about prior to 2017.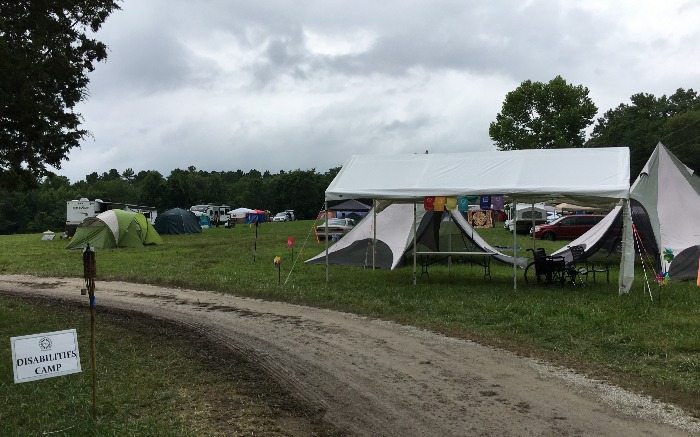 I just knew Hekate was right beside me as I went through the Purification, going to the Ritual fire and ridding myself of past pains, troubles and issues, by casting those into the fire. Then came the Consecration with the Blessings of Earth, Air, Fire, Water and Spirit. Then came what Selena called Reflections on Aging. Hmmm…but I didn't and don't feel old, most days that is. I can't deny my age, but I really don't think about it much. After that, I crossed the Seniorhood Brooms Threshold. Again, Hekate joined me going across the Threshold. Selena had set up two brooms on the ground, for both sides of me, part female, part male.
The Seniors in the PSG (age 65 and older), gathered on one side and chanted, come join us. Which I did. I then sat in a chair, as selected members of the community came to offer their Blessings. It was awesome, as Selena and Dennis, some Circle Sanctuary ministers and staff, and Pagans representing our very diverse community, Queer, Lesbian women, Gay men, Crones, Sages, Millennials, Rainbow Center and Trans came with their Blessings. I gave thanks, as Hekate stood right beside me. Afterwards, a woman who I had met at PSG, Oriana, told me she saw 4 swans in the waters right behind the island in the lagoon. She told me that was a good sign, and as it turned out, it was.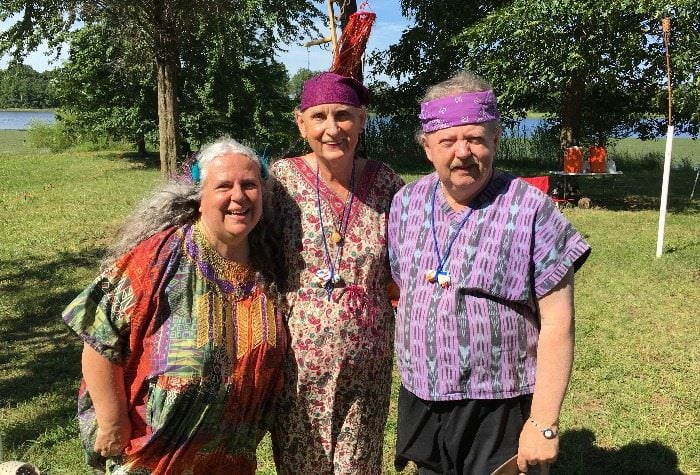 I knew right then what my mission in my Pagan life was to be. I now had the opportunity, and the responsibility, to help out my Pagan community by learning more that what I thought I knew, help others learn from my experiences, and to mentor younger gender non-conforming Pagans as much as I could on their individual Spiritual Journeys. And I know that Hekate will be right there with me on this next part of my Pagan life.
Blessed Be!!!