When I first was told that I had cancer I was pretty devastated. The "C" word! My father had liver cancer along with emphysema and died 11 days before his 66th birthday. Exactly 364 days after his father, my paternal grandfather, who didn't smoke or drink died. He lived to be 89. What would be my fate? I was to find that out, and much more.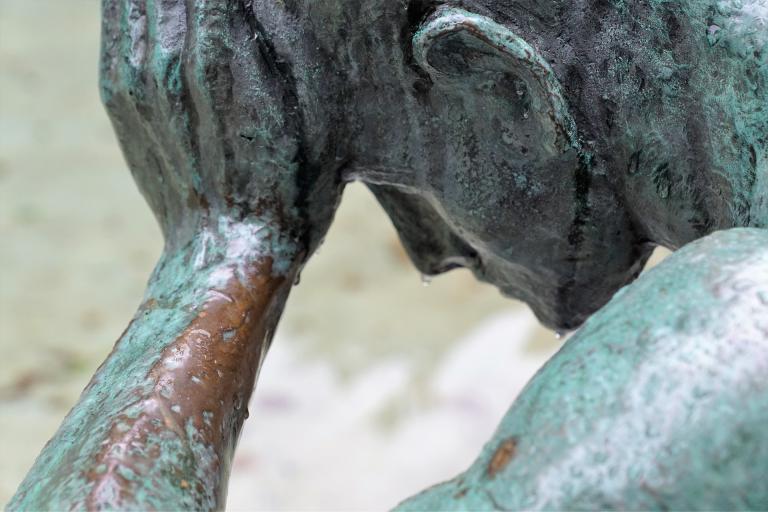 May 16, 1991, a day that has lived in my memory ever since. It started as a severe headache and progressed to a momentary blackout while I was driving home. Imagine driving along at 65 miles per hour, then for a few seconds fading to black and fading back in. That was not astral projection. I was diagnosed with a pituitary tumor 10 days afterwards with a MRI. The neurologist said if he didn't operate quickly that I would first go blind, then it would grow and cut off blood flow to the brain. Then death.
Cancer. That "C" word again! At the time I was living with my second wife and attending a small United Methodist Church in the country. The night before surgery, the pastor came to see me and offered up a prayer for a successful surgery. Well, ok. I told her I wasn't worried. I wasn't "out" to anybody as either trans or pagan back then. So after she left I asked for a successful surgery and healing from my deity Luna, and offered up my prayer to the Great Spirit of my long-ago ancestors.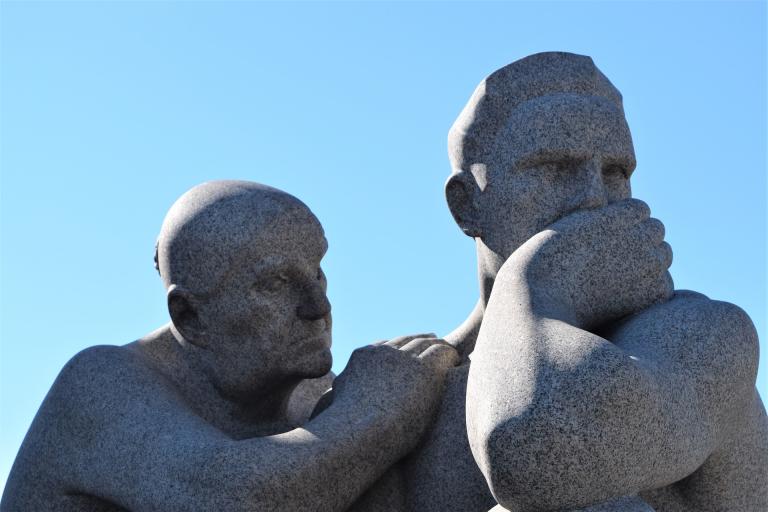 Thinking back on all of that now, I know that I had no reason to be scared or worried. For death is part of life. Is now, always has been, and always will be. I have no fear of dying, just prefer not to be in a lot of pain. I remember what my father went through, even though I didn't like him for what happened when I was young. Physical abuse just for wanting to be what I knew I was, a girl, was not fun.
I got through the eight hour surgery just fine. I remember the neurologist asking me how many fingers he was holding up when I was in recovery. My response was, I'm alive! Yes, you are, now how many fingers am I holding up. Two, I responded. Funny how I can remember little things like that. What doesn't kill us makes us stronger. That was to be tested again.
A little less than eight years later I was diagnosed with bladder cancer. This was a lot less invasive, though. I underwent this surgery as an outpatient, and went home with both my bladder and a bag attached to me for 24 hours until it drained. Again, the night before surgery, I asked Luna for a successful surgery outcome and offered up a prayer to the Great Spirit. In a couple days I was up and outside walking in nature. I still have to checked every year, but so far no recurrence.
A couple years later, my doctor found what he thought was the beginning of a cancerous mole on my cheek. I saw a surgeon, he cut it out, and thought it wouldn't show much if any of a scar. The mole was cancerous, and I don't have a scar. This was my third time with cancer. Another surgery in 2015, where the ultrasound showed a probability of cancer, turned out in the biopsy to be negative.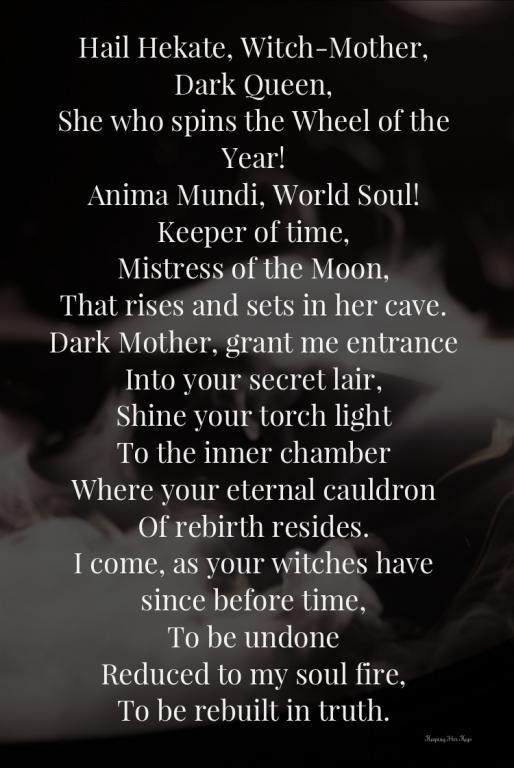 Am I afraid of death. No. Because I know, like in my past lives, I will be re-born. But it didn't come to me as such until Hekate came into my life a little over two years ago. You can read more about that here.
But what about re-birth? I've had three bouts with cancer, and I'm still alive. Will I have to physically die to have re-birth? Yes and no is what I found out. As part of my training in Hekate's Modern Witchcraft, a one year and one day course from Keeping Her Keys, I found that I could experience re-birth in this physical life by meditating deeply and communicating with Hekate about it. I used to fear going into the Underworld alone. What I found out is that when I physically leave this incarnation, I will have Hekate Propolos, the Great Mother with me. She will be my guide on the bridge across the River of the Dead. Her torches will shine Her light on my path. I will not get lost. I will be back when I need to be back. When Hekate and The Universe says it's my time again!
Mighty Hekate, Queen of the Witches,
Blessed am I,
To call myself one of Your chosen.
(Above used with permission from Cyndi Brannen … with many thanks and love.)