3 Simple Practises You Can Do Over the Festive Season
One of the most common things I see on social media at this time of year is people feeling under pressure to perform, not just to buy the best presents, have the biggest tree, cook the best food, and host the best parties; but to somehow still honour the Ancestors, the Fae, the Gods and goodness knows what else. Oh and of course let's throw some spell work in for good measure, because you know, what's a witch if she isn't utilising all those spare ribbons and baubles and not to mention the open log fire. Honestly the primary gifting season is exhausting.
It's also a time when people don't have a lot of spare time, so you now feel doubly bad because when you sit down to scroll mindlessly through your phone for 5 minutes the Internet is full of a whole new bunch of seekers who have just found their path thanks to the very same stress leading them to find "another way". And let's not forget "over-achieving witch" who just has to show you the 35 decorated Yule logs they've made for the Open Circle they are hosting – ON EVERY SOCIAL MEDIA PLATFORM (with filters). Meanwhile you sit there in your pyjamas, dazed and confused, smelling vaguely like mulled wine spice and with a healthy sprinkling of pine needles in your hair.
Stop, just stop, it's time we took the pressure off and used the coming of the light to enlighten ourselves. And one good way of doing that is to strip it back to basics. Yup, from Yule through to Imbolc reduce your practise to 3 simple things that you can achieve every day. Things that don't cost money, that don't cost impossible amounts of time and things that leave you feeling spiritually fulfilled, not drained.
Write a Short Prayer and Say It Every Night
This is something that is really simple to do, if you are gifted with words you can write it from scratch yourself, it honestly won't take you long if you mentally work on it as you go about your day. It will take seconds to recite before bed and is something that you can grow and develop over the coming year. Perhaps even developing a whole book full of prayers to use with friends and family. Don't worry if you're not so great with words; consider adapting a favourite poem, quote or verse. This is my prayer for the coming season which I adapted from an old English prayer to St. Francis and St. Benedict:
Fairy Fair and Fairy Bright,
Protect this house from wicked Wight,
From the Nightmare and vicious Goblin,
Bless my home, good Sir Robin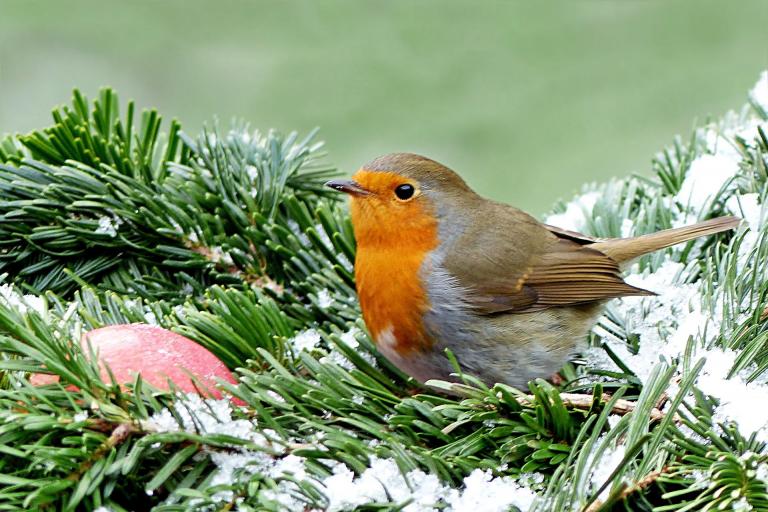 Beat the Bounds
There is an old English and Welsh practise called beating the bounds which happens in the spring, but there is evidence of similar rituals all over the world. The Catholic church has the practise of Ember days which are observed 4 times a year to mark the turning of the seasons. During this time the entire village would process around the boundaries of the village propitiating God to provide them with a bountiful year ahead, a practise that is widely recognised as having its origins in an older faith.
The first of these 4 festivals was performed after the feast of St Lucy (a young woman acting as a light-bringer and saviour; a hidden metaphor if ever there was one) which this year falls on December the 13th, a full moon! So every morning from the 13th with your cup of coffee in hand take the time to walk your boundaries.
If you have a house with a garden make sure you walk the entire property line, if you are in an apartment then just move from room to room imagining light, warmth, food and happiness. All the good things energetically permeating every nook and cranny of your home. A simple morning observance that takes minutes is just as mindful as many other practises people suggest but doesn't require some kind of extended sitting practise. Perfect for those holiday mornings when family are staying and the act of sitting still often means you are volunteered for chores, because if you're sitting still you mustn't be doing anything right?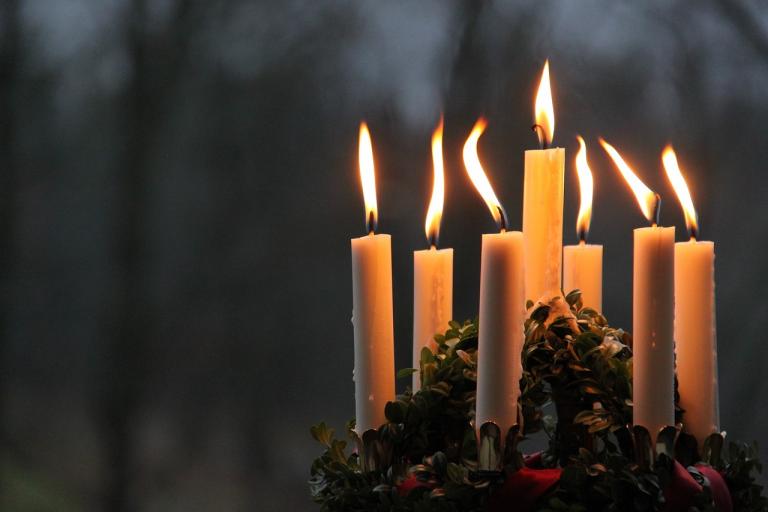 Light a Candle
There is an Anglo-Saxon practise known as Modrannicht, or Mother's night. Not much is known about this practise other than it was observed on the 25th of December and involved the Disir, the female ancestral spirits. So why not dedicate your table Centre piece to those ancestral spirits, and starting on St Lucy's night light a candle for your fore-mothers, with the final candle being lit on Christmas Day allowing it to burn down. If you have time and energy you could even leave a libation and food offering for the women who made you who you are today. This is a really nice observance that all the family can get involved in whether they are Pagan or not because you can make it very non-theistic and non-offensive to all attending on Christmas Day.
None of this is half-hearted practise, all of it will add to your spiritual growth, all of it will deepen your understanding of the world around you. All of it is achievable with little time and minimal effort. At times like this we need to realise that big does not mean better nor does it mean more magickal or spiritual. Just keep it simple and enjoy.