Major Arcana: Portraits of Witches in America, published October 2020, is a gloriously rendered collection created by editorial photographer Frances F. Denny. Published by Andrews McMeel, this hardback coffee-table book has a woven cloth cover that invites touch, and the iridescence of the title is visually delightful.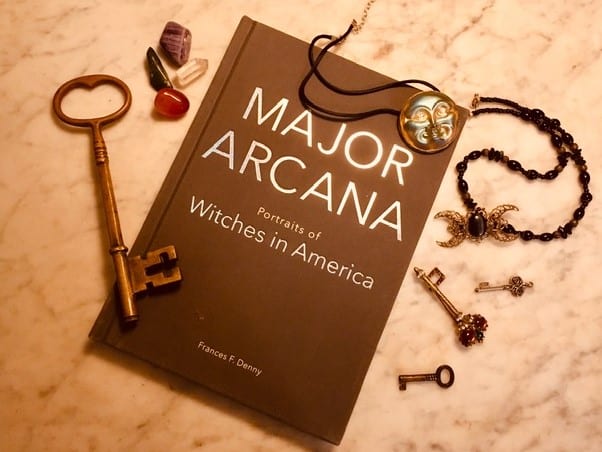 Denny's original exhibit, upon which the book is based, was hosted by ClampArt (located in Manhattan's Flower District) in 2018. The genesis of the project occurred years earlier, when Denny's discovered that her ancestor had been accused of witchcraft in 1674 in Northampton MA. This led her to ask the questions, "what is a witch?" and "who does that word belong to now?"
The semi-gloss pages are sturdy, with photo after photo of witches from across America, as well as lyrical photos of altars, stones, candle drippings and other witch-related accoutrements. Some of the witches, such as Patheos Pagan's Lilith Dorsey, have written text to accompany their photo, while others, such as Starhawk, are simply visually represented.
One of the qualities of Major Arcana of which I am most appreciative is the wide variety of witches included in its pages. There's a full range of body varieties throughout, as well as a full range of physicality, age, gender, and ethnicity. Denny's deep respect for each of her subjects is evident in the staging of the photographs. As well, the trust Denny developed with her subjects is evident in the various ways they face the camera's lens.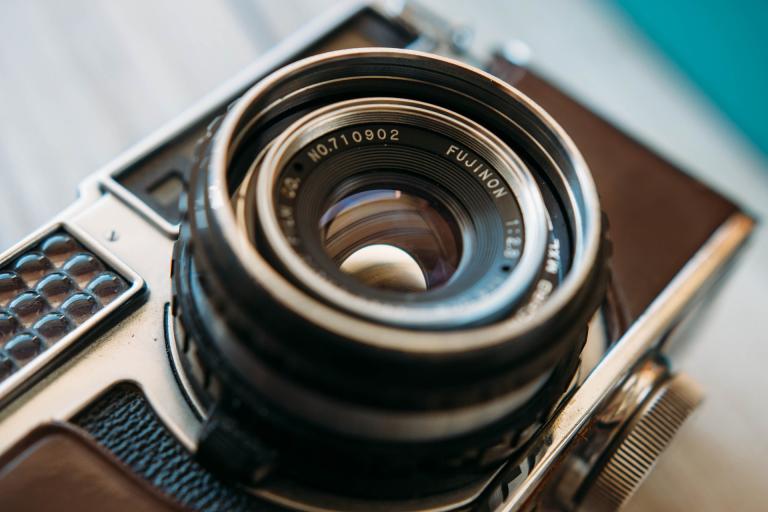 Pam Grossman, host of The Witch Wave podcast, writes in the Foreword:
[Denny's] pictures of modern witches offer a respectful, anthropological, and quite beautiful glimpse into a complex spiritual and political movement. But they also pull double duty in depicting women and genderqueer individuals as subjects and not objects, thereby decoupling both feminine imagery and witch imagery from their centuries-old baggage of straight cis-male desire, fear, and control.
 Major Arcana: Portraits of Witches in America is a graceful and empowering addition to any witch's book collection. At the back of the book is a several-page interview between Dr. Horace D. Ballard, Curator of American Art at the Williams College Museum of Art, and Denny. In it, Denny talks further about her artistic process and how she approached her examination of the word "witch". This is a book you'll find yourself coming back to again and again, finding fresh meaning each time you examine the portraits and profound wisdom each time you read the text.
You can hear more of The Corner Crone during her Moments For Meditation on KPPR Pure Pagan Radio on TuneIn.