The Transgender Day of Remembrance (TDoR) is an annual observance on November 20 of every year that honors the memory of those whose lives were lost in acts of anti-transgender violence. I write about this every year, and participate in an observance every November 20 at Circle Sanctuary. This year, because of the pandemic, it will be online.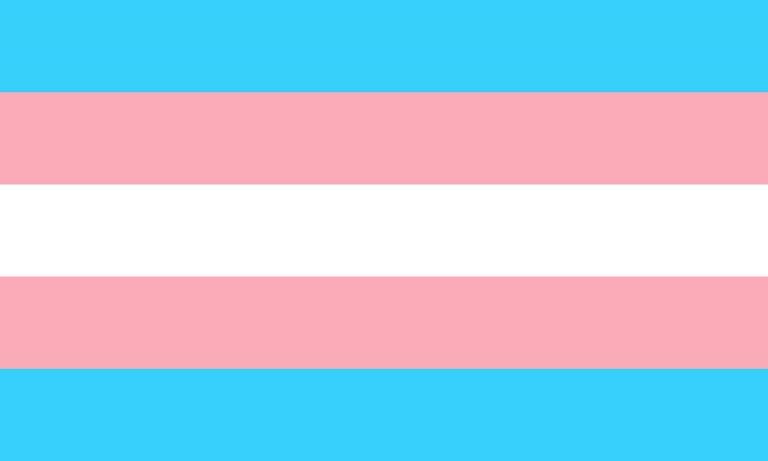 Every year on Samhain, then again on my birthday in early November, I think about those of us who have been violently murdered. Just because we're transgender. I'm writing this in advance of the Astrological Samhain. I'll do a solitary ritual in remembrance then and thank Hekate that I wasn't one of them.
That's why the Transgender Day of Remembrance (TDOR) is so important to me and others like me. To remember until we all are accepted for just being us, human beings. The 20th of November each year is a very solemn reminder of that.
What is the Transgender Day of Remembrance? Quoted from Wikipedia:
"The Transgender Day of Remembrance (TDoR) was started in 1999 by transgender advocate Gwendolyn Ann Smith as a vigil to honor the memory of Rita Hester, a transgender woman who was killed in 1998. The vigil commemorated all the transgender people lost to violence since Rita Hester's death, and began an important tradition that has become the annual Transgender Day of Remembrance."
This year is the 22nd anniversary of TDoR.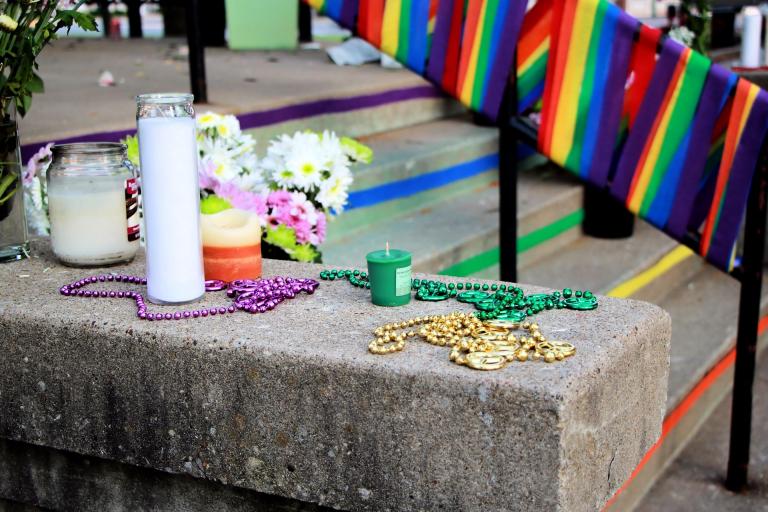 "The Transgender Day of Remembrance seeks to highlight the losses we face due to anti-transgender bigotry and violence. I am no stranger to the need to fight for our rights, and the right to simply exist is first and foremost. With so many seeking to erase transgender people – sometimes in the most brutal ways possible – it is vitally important that those we lose are remembered, and that we continue to fight for justice." – Transgender Day of Remembrance founder Gwendolyn Ann Smith
The data of those lost is collected from the first day of October to the last day of September each year. That way the data is accurate for the vigil on November 20 of each year. I see this data almost every day as one of the admins on the Facebook Group Trans Violence News. I want to publicly thanks the other admins of the group, Anna-Jayne Metcalfe, Mika-Ellen Orzech and Corrine Jutz for their daily reporting of these tragic events worldwide. I'd also like to mention Kelli Anne Busey of planettransgender, for her help in posting a lot of these deaths.
In this reporting period there were 430 reported deaths of transgender people worldwide. Only the deaths that are reported are included. There are many, many more that go unreported each year.
Range October 1, 2019 – September 30, 2020
Data is from TransLivesMatter.
Argentina: 14
Australia: 2
Azerbaijan: 1
Bolivia: 1
Brazil: 184
Canada: 2
Columbia: 24
Dominican Republic: 3
Ecuador: 2
El Salvador: 8
Finland: 1
France: 2
Guatemala: 8
Honduras: 6
India: 13
Indonesia: 1
Israel: 1
Italy: 7
Mexico: 56
Nepal: 1
Nicaragua: 1
Pakistan: 9
Paraguay: 1
Peru: 5
Philippines: 2
Puerto Rico: 6
Russia: 3
South Africa: 1
Spain: 3
Sweden: 1
Turkey: 4
United Kingdom: 4
Venezuela: 1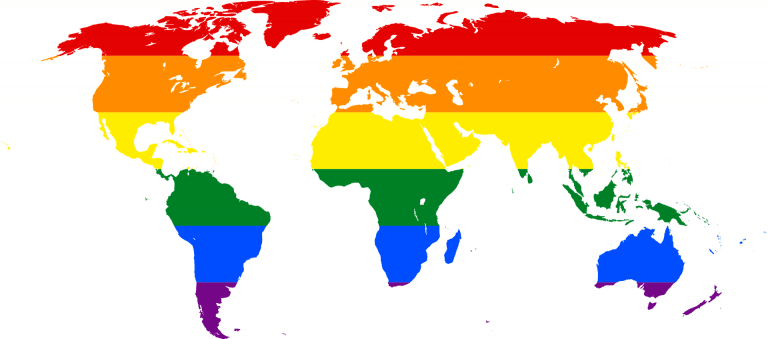 USA Deaths: 51 (This year those who died of Covid-19 have been reported, for the first time  ever.)
Corbin Ray Bach  23, suicide in Paducah, Kentucky  6 Oct 2019
Christine Zephier  23, died in Mankato, Minnesota  10 Oct 2019
Daphne Dorman  44, suicide in San Francisco, California  11 Oct 2019
Brianna "BB" Hill  30, shot in Kansas City, Missouri   14 Oct 2019
Nikki Kuhnhausen  17, murdered in Larch Mountain, Oregon  7 Dec 2019
Angel Rose Garcia  21, died in Hyattsville, Maryland  10 Dec 2019
Alice Carter ("Baby Alice")  35, died in Washington, D.C.  18 Dec 2019
Yahira Nesby  33,  shot in Brooklyn, New York  19 Dec 2019
Mia Penny  26,  shot in Washington, D.C.  29 Dec 2019
Dustin Parker  25,  shot in McAlester, Oklahoma  1 Jan 2020
Emerald Kelliher  31, suicide in Montgomery, Alabama  3 Jan 2020
Alex McCray  22,  suicide in St. Louis, Missouri  4 Jan 2020
Camila Maria Concepcion  28, suicide in Los Angeles, California  21 Feb 2020
John Scott aka Devore/Scottlyn  aka Kelly Devore 51, murdered in Augusta, Georgia  12 Mar 2020
Monica Diamond  34, shot in Charlotte, North Carolina  18 Mar 2020
Lexi "Ebony" Sutton  33,  stabbed in Harlem, New York  28 Mar 2020
Lorena Borjas  59, died of Covid-19 in Queens, New York  30 Mar 2020
Ashley Moore  26, died in Newark, New Jersey  1 Apr 2020
Henrietta Robinson  79, died of Covid-19 in Miami, Florida  3 Apr 2020
Johanna Metzger  age unknown, stabbed in Baltimore, Maryland  11 Apr 2020
Nina Pop  28, stabbed in Sikeston, Missouri  3 May 2020
Helle Jae O'Regan   20, stabbed in San Antonio, Texas  6 May 2020
Jayne Thompson  33, shot in Orchard Mesa, Colorado  9 May 2020
Tony McDade  38, shot in Tallahassee, Florida. 27 May 2020
Selena Reves Hernandez   37, shot in Marquette Park, Chicago, Illinois  31 May 2020
Name Unknown  16-20, died in Chicago, Illinois 6 Jun 2020
Riah Milton  25, shot in Liberty Township, Cincinnati, Ohio. 9 Jun 2020
Dominique "Remmie" Fells  27, stabbed and dismembered in Philadelphia, Pennsylvania 9 Jun 2020
Brian Powers ("Eagle")  age unknown, shot in Akron, Ohio  13 Jun 2020
Brayla Stone  17, shot in Sherwood, Arkansas  25 Jun 2020
Tatiana Hall  22, murdered in Philadelphia, Pennsylvania  30 Jun 2020
Mercy Mack  22, shot in Oak Cliff, Dallas, Texas  30 Jun 2020
Draya McCarty  28, died in Baton Rouge, Louisiana  30 Jun 2020
Shaki Peters  32, shot in Amite City, Louisiana 1 Jul 2020
Bree Black  27, shot in Pompano Beach, Florida. 3 Jul 2020
Summer Taylor  24, run over in Seattle, Washington  4 Jul 2020
Angela Martinez Gomez  42, died of Covid-19 in Santa Monica, California. 6 Jul 2020
Marilyn Monroe Cazares  22,  stabbed and burned in Brawley, California  13 Jul 2020
Tiffany Harris ("Dior H Ova")  32,  stabbed in The Bronx, New York  26 Jul 2020
Queasha Hardy  24,  shot in Baton Rouge, Louisiana  27 Jul 2020
Aja Raquell Rhone-Spears ("Rocky Rhone")  32,  stabbed in Portland, Oregon. 28 Jul 2020
Janelle Ariana Briscoe  23,  suicide in Smiths, Alabama  7 Aug 2020
Kee Sam  24,  shot in Lafayette, Louisiana  13 Aug 2020
Shelley Lynn Rose  16,  suicide in location unknown, USA. 26 Aug 2020
Rukia Isis Bemer  22,  suicide in Lakewood, Ohio  30 Aug 2020
Lea Rayshon Dave  age unknown, died in custody in Cleveland, Ohio  30 Aug 2020
Elie Che  23, died by drowning in The Bronx, New York. 31 Aug 2020
Isabella Mia Lofton21,  cause unknown, in Brooklyn, New York  7 Sept 2020
Gia Valentina Romualdo Rodriquez  46,  died of cosmetic filler complications in Miami, Florida  15 Sep 2020
Aerrion Burnett  37,  shot in Independence, Missouri  19 sep 2020
Mia Green  29,  shot in Philadelphia, Pennsylvania  28 Sep 2020
Please join us in an online remembrance and ceremony hosted by Rev. Selena Fox and transwoman Brianne Ravenwolf, November 20, 2020.
Until next time, sometime in the future!