I have a confession to make…Yule has never been my favorite sabbat. It's not that I don't like Yule, it's just that it doesn't have the same power and pull for me that Samhain does and it always seems to get eclipsed by the other holidays in the winter season. However, that has changed for me after reading Jason Mankey's Little Book of Yule.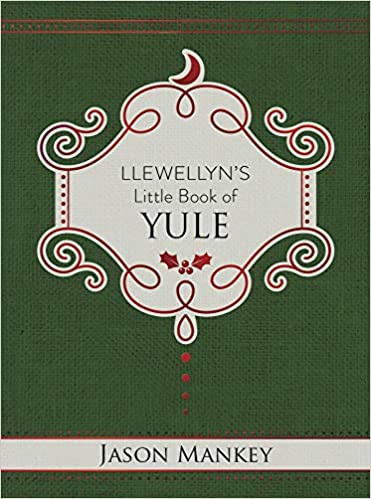 I initially purchased this book because I needed a little Yuletide inspiration. With all of the craziness and stress of this year, I found myself feeling a bit less enthusiastic about this Yuletide season. Usually I look forward to the Winter Solstice as well as Christmas and I start to feel that sense of childlike wonder and excitement the minute I start hearing holiday songs playing on the radio and seeing the houses in my neighborhood lit up with lights of vivid reds, blues and greens. I hate to admit it, but not only was I missing my inner child's squeals of delight I was also starting to feel a bit like the Grinch.
I had purchased Mankey's book not too long after it came out but didn't start reading it until after Thanksgiving. This book is truly a treasure of information about the history and customs of the Yule season from around the world. The book is well researched and I learned a great deal about traditions from long ago on up to present day.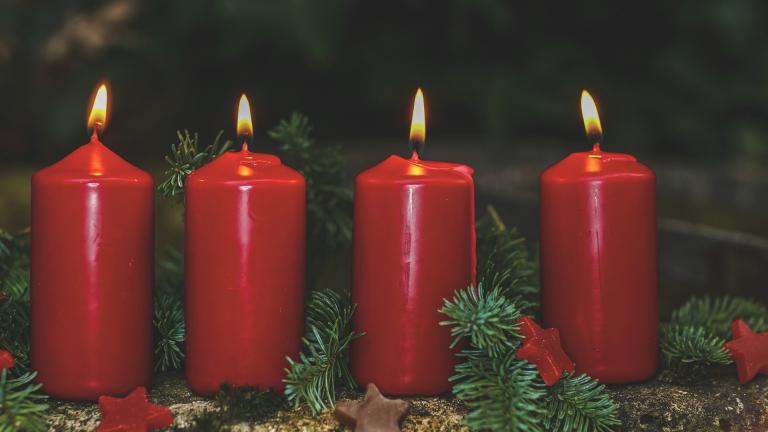 Holiday traditions covered in this book range from the bawdy rites of Saturnalia to the practical sweeping tradition of Befana. Well-known pagan traditions such as the Mari Lywd and the Yule log are also given their due. My inner child couldn't help but laugh at Mankey's description of traditions such as the Catalonian Cagner who is known for giving "crappy" gifts and the log known as the "Tio" which has an interesting and unorthodox way of distributing presents. The Krampus is another Yuletide figure which makes an appearance in this book.
What I found even more endearing about this book were the many hands-on, simple tips and activities for not only celebrating but also surviving the season. Yuletide entertaining can be fraught with stress and sometimes conflict depending on the make-up of your guest list.
Mankey provides tips for oils, salt bowls, and crystals that can be used subtly to alleviate stress and minimize conflict. Tarot card ornaments and holiday calendars can be made simply and inexpensively using the techniques in Llewellyn's Little Book of Yule. Looking for new inspiration for solstice rituals and honoring the ancestors or the fay? All of that can be found here alongside recipes for mouth-watering concoctions such as chocolate peanut butter buche de noel.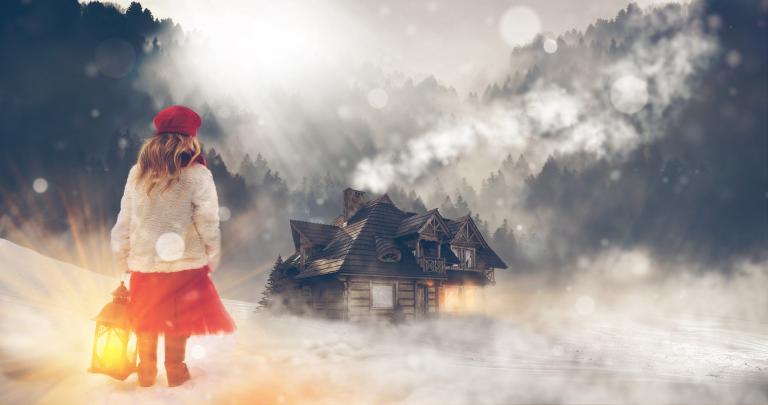 One of the most intriguing exercises Mankey introduces is the art of creche magic. A creche is essentially a nativity scene. I have had a tabletop Nativity set for years that was given to me by a loved one and while it is beautiful, I have always felt a bit awkward in displaying it given my pagan beliefs. Yet for some reason I haven't been able to part with it. Based on the ideas in this book, I have been able to find a way to integrate and reinterpret the symbolism of my creche and to use it to work powerful manifestation magick! In addition, I am looking forward to the other magickal ideas presented by Mankey including but not limited to divination practices.
The only thing that would have made this book better for me would be more information about ways to incorporate music or chants into Yuletide magick and celebrations as the music of the winter holidays has been an integral part of the Yuletide season for me. Magickal tips for slowing down and finding one's center in the midst of all of the Yuletide craziness and stress would have also been beneficial but I realize that this was likely outside the scope of this book.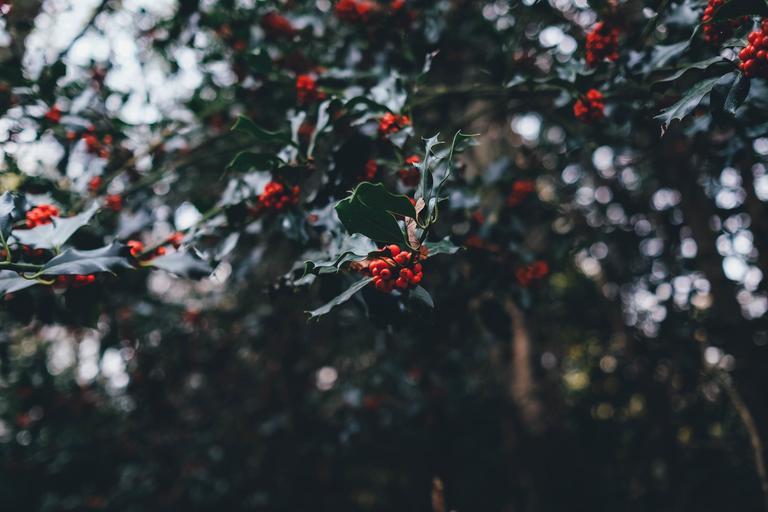 I can't say that Yule is now my favorite sabbat as I don't think any of the sabbats will ever have the ability to unseat Samhain's place in my heart. However, I definitely have a deeper appreciation for Yule and the season overall as a result of reading this book. Not only did this book inspire me to try new things this Yule, it also helped to spark some of the excitement and enthusiasm for this season that had been lacking for me a bit this year. There's still time to get this book and have an even more magickal and inspiring holiday season as a result. I know that this is a book I will reference again and again around the holidays for years to come.
Be sure to read my book, Persephone: Practicing the Art of Personal Power, available now!