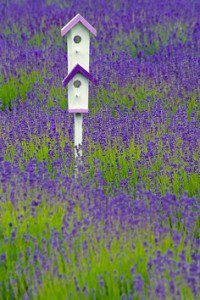 June is set to be anything but calm, but that doesn't mean that it will be bad. June is about looking in the mirror to see where you want to implement changes and take action.
A tiny wrench does get thrown in at the end of June and into July (June 26th until July 20th) – Mercury Retrograde.
You will often see Astrologers and even Psychics cringe and then sigh when Mercury Retrograde is mentioned, and those around raise an eyebrow and ask what the inside scoop is.
Mercury Retrograde occurs three times a year, and lasts for several weeks during each time period. It is said that Mercury Retrograde goes backwards, or takes a vacation. Mercury is ruled by communication, so anything with communication, contracts and legal obligations can and often does go haywire.
The easiest way to deal with Mercury Retrograde is to think of it as a 're' time. Meaning, it is time to renovate, renew, revise, return, revisit, refinance, renegotiate, review, etc. When buying things during this time, they often work for a short period and then break. When getting a job at this time, it is often short term (it doesn't mean you get fired, it can also mean you get promoted!). When purchasing a house or a big ticket item, be prepared for issues. To put it in a nutshell, it isn't a great time to make big changes, huge commitments, or have 'the talk' with a romantic partner. Instead is a time to look in the past (review) at what you need to let go of, it can be material or emotional, and correct it for a better future. Sort of like set up for the party, but don't invite anybody yet. It isn't a grand time to start anything new, unless it is something you can say you are re-newing
Love Scopes
Aries – March 21 – April 19
You may have awoken Saturday, June 1st, and thought 'where the heck has the year went'? Don't allow the last five months to set the course for the new month, or the remainder of the year. Instead of only seeing the frustrations in your life, begin to look at your life in its entirety and make a list of things you would like to change or improve upon. Then instead of frustration, you can focus on your vision.
After the first week of June, your optimism returns with a vengeance. This will be seen throughout all parts or your life, but most importantly in your love life. If you are single, Aries, there is a possibility for you to meet someone special by the end of June. It is important to take some trips, even if day-trips, Aries, in order to connect to new people.
Around June 23rd, there is a great opportunity to make a job change. This change also appears to be in a different location. So even if you have applied for a promotion with your current employer, it may require a transfer to another building or possibility out of State. With this appearing so close to Mercury Retrograde, it could be you moving back to where you call home or where your soul feels is home.
So re-focus, Aries, and June could certainly bloom for you!
***
Taurus – April 20 – May 20
Your lucky streak continues into June, Taurus. So if you feel as if you missed the boat in May, it's not too late – another one is docked, you just have to take the steps to get on to it. Every aspect of your life can and will change if you allow it to happen.
Relationships in all areas of your life will be calm, but challenging. There will be several opportunities that arise in both June and July that will have you rethinking your profession and/or location of your profession. Ideas will be running rampant in your mind; so much that you may feel as if you don't have the time to act on them. And that is okay, Taurus. Jot it down and come to it when you have more time. June, however, will be a time for fun and pleasantries and take advantage of it as much as you!
Family time and get-togethers will be the main focus – wedding, babies, travel and carefree days is what June promises you – just make sure that you relax your body, mind and spirit by stopping to enjoy all of what June will offer you.
***
Gemini – May 21 – June 20
Happy Birthday month, Gemini! And what a great month it will be! This is your month to shine, Gem! It is the confidence that needs to be polished just a bit. Hold your head high, and shimmer and shine!
Love is all around you – both romantic and platonic. You will be turning heads everywhere you go. Your quick wit, authenticity and loving personality will show through and everybody will be falling in love. If you are single – there will be several suitors available for you. And those in a relationship, it's going to get hot, and I am not talking about the temperatures!
As for finances and career – this is your month to plan, prepare, plot and pursue. What you pursue this month will help (or hurt) you for the remainder of the year, which is why the confidence is so important. If you've wanted to start a new career – then now is the time to sign up for school or begin to network. Don't miss out on this opportunity Gemini!
Even Mercury Retrograde, which typically affects most everybody in a negative way, is on your side to assist and help. Use this to your benefit and watch as you reap the rewards.
***
Cancer – June 21 – July 22
Just like Aquarians, you have had a tough few years, Cancer, but that is about to change soon.
Venus, the planet of love and harmony, will be in your sign of Cancer between June 3rd and 27th 2013. Venus offers you the ability to change your life and enhance your confidence and ability to manifest. This is certain to help create a much more stable and happy existence in all aspects of your world.
At the end of June you will find the birth of a new love relationship, or healing of an existing relationship. And those that are single, may find someone from the past coming forward to apologize and offer a peace offering. Normally I say ex's are ex's for a reason, but this one may be an exception.
The balance that you sorely needed the last few years will finally happen and although it is like a toddler taking their first steps, it will take some practice. Go slow, Cancer.
As with love, career and finances will receive a much needed overhaul for the better. This month will be a great time to ask for a raise or look for new opportunities.
***
Leo – July 23 – August 22
It's time to pack up and clear out, Leo, for bigger and better.
The month of June shows you quite busy planning a celebration – wedding, baby, job, move, etc. and maybe all of the above! No matter what it is, it is big, Leo, because that is the only way you do things. In order to keep the changes consistent and positive in your life, you need to clear away the junk. You know what I am talking about – all that which is making you feel unsettled and playing with your mind.
There are decisions that need to be made by the end of August and this is the time for you to look at the pros and cons in your life. If it isn't serving you well, put it in your CON list and look at ways to delete it. Just know that you probably won't see the changes happen while you do the work. It will take time for you to see it all implemented. But once you do, doors will open wide in all areas of your life – romance, career, health and finances. So, stop stalling, complaining and being frustrated and start planning.
Mercury, the messenger, will move through your house of confidentiality. Hold your cards close to you and make sure that the people you tell your secrets or plans to are truly on your team.
***
Virgo – August 23 – September 22
This is a laid-back, barefoot, on the beach with a good book kind of June for you, Virgo. It doesn't mean that it won't, or can't, be exciting, it is just that the Universe feels like after some struggles and frustrations that you deserve a chill out month.
Although love isn't spotlighted so much this month, Virgo, it is all about self-love and self-care for you. Nobody can love you, nor can you love someone, without first feeling the love for yourself and towards yourself. So, make that appointment for a massage, a pedicure (those tootsies need to look great for the beach!) and a manicure. Maybe do some yoga or Pilates and look at your food choices. There will be plenty of socializing this month for you, and you will turn heads, but your focus will be more on friendships rather than a heated romance – except with yourself
Career will also be keeping you busy this month and there will be several opportunities, most being unexpected, that arise for you. Keep your options open, Virgo and hold out for the money along with the passion.
Enjoy this month and try to not panic when things aren't happening as quick as you'd like.
***
Libra – September 23 – October 22
June begins with high expectations for not only yourself but for those around you. The old saying to be careful to not bite off too much you can chew is quite fitting for June, especially when you are biting off enough for you and several others without properly communicating. Expectations are in question and you must be honest and open with yourself, your peers, friends and your partner about what your needs are. Not everybody is a mind-reader, Libra. If you can work on this, June will go just fine, otherwise you are setting yourself up for several disappointments.
Venus, the ruler of your sign, will join Mercury in Libra's house of career, which spells prosperity and career opportunities. This is a great time to ask for a raise, to apply for that job or promotion and to allow yourself to go outside your comfort zone. If you are feeling stagnant with regards to your job, this is also a great time to take a class or two, even if is different than your current employment. You never know who you might meet in the class, or how that information may serve you in the future!
The New Moon on the 9th of June will be a perfect time for you in all aspects of your life, but especially with travel and social events. So if you are contemplating staying home on the 7th, 8th or 9th – think again! There is a good chance that you could meet some interesting people, including a special someone if you are looking for love. It could just be a platonic relationship or even for networking, but no matter who or how it will serve you, it is positive!
There is a confidence that you haven't felt in a long time, Libra, just make sure that you keep clear communication, especially at the end of June, so there won't be hurt feelings.
***
Scorpio – October 23 – November 21
If May felt as if you had the rug pulled out from underneath you, you are not alone. The month of May seemed a tad bit unpredictable for your liking, but June is going to work hard at trying to make it up to you.
On June 3rd Venus enters Scorpio's ninth house and worries will fade away and you will recover most all of your self-confidence. You know the betrayals that encountered in May? Well, you will rise above the circumstances and the people that tried to knock you down and you will once again be unstoppable.
New opportunities and contracts will lend themselves to your higher purpose, including huge financial gain. Your creativity and intuition will be target and you will feel secure.
Your love life will be solid and stable. If you are in a relationship, you may be traveling with your partner this month, but also conducting business. If you are single, there is a good chance that through your travels you will find an interesting love partner, and may even have some choices to make.
You are back in the game, Scorpio, and you always play by the rules. The score is definitely in your favor.
***
Sagittarius – November 22 – December 21
It's a hot summer love for you, Sag! Uranus will be in Sagittarius' house of love and eroticism, which means single or taken, the active theme will have you melting hearts. If you never believe in love at first sight, you may be proved wrong this month as not only will you be turning heads, but there will be plenty of sizzling dates available for June. Just be careful this month, Sag, that you keep it all under control. Passion can go many different ways, and by the end of the month jealousies and/or betrayal may instead be the theme as you take off the rose colored glasses and see with balanced clarity. It doesn't mean that the summer love can't last; it just means to not accept a proposal, move in together, or travel to Vegas, get drunk and visit the Little White Chapel. Yet. There is a fabulous chance that who is left standing next to you at the end of the month is a lifer.
The end of June could bring some competition and miscommunication at work. Be careful who you join forces with and make sure that you can truly trust the person you share ideas with. There will be unexpected income for you by month's end.
***
Capricorn – December 22 – January 19
What was happening twelve years ago, Capricorn? The reason why you should look backwards is because what you were pursuing twelve years ago may have a strong impact on what happens in June. If you were in school, it could mean that you will take some classes. If you were a child, it could mean that you are supposed to explore your inner child this June.
Venus, the planet of love, will be located in Capricorn's house of couples in June and will gift you romance. Think of this month as Valentine's Day every single day as this month is all about receiving and giving your love – whether single or in a relationship. Mercury is also going to help you out with communication. So if you are shy (yeah you!), you will find your voice in order to communicate your feelings and this is good!
It will be a busy month with work obligations and social functions, but you've got this, Cap! Just remember that you've waited a long time for things to come together and now that it is, you have to allow yourself to receive it and be grateful for it. There are so many possibilities coming your way. It is going to be an exciting June! Enjoy it!
***
Aquarius – January 20 – February 18
As I have mentioned before, the last few years have been a doozy for you, Aquarius, just as it has Cancer, but the stars are now lining up to give you rainbows instead of all the rain you have had in your life. Patience has paid off.
Love for the month of June is downright hot and sexy. You are finally feeling as if you are coming into your own and taking advantage of it. If you are single, there will plenty of opportunities to bump into your soul mate and there could be wedding bells in the near-future. Those in a relationship will find that if there has been turbulence things will begin to settle down. Your relationships this month, and forward, will deepen in intensity. You are allowed to enjoy this – you deserved it, Aquarius!
There is a good chance that you will have a new job and/or new money coming into your life this month, and whatever it is that comes your way will surely allow you to express yourself more creatively, which is exactly where your heart has been wanting to explore.
A weekend trip at the end of the month is just what you need to celebrate your accomplishments and your perseverance.
***
Pisces – February 19 – March 20
Although June is in line to be a positive month for you, Pisces, there are some pesky interferences that might frustrate you. It may feel as if you are taking three steps forward and two steps back, however this is just temporary and the steps back are very small ones.
If you are in a relationship, this month will be quite calm and it is best to spend some intimate moments together even if just sitting on the porch with a good book and a yummy drink. Those that are single, the beginning of the month is best for you to stay under the radar, but come the end of the month – romance is in full swing. Go to every barbeque and party that you are invited to because it is there that you could meet that special someone.
You might want to spend every moment of your day and night with your feet in the water, but this month is pressing you to get your property in order in the way of home improvements. Why? Because by the end of the year there could be a significant move – for the better!
For the most part, this month is crossing the 'To Dos' off your list and spending some quality rest and relaxation with your loved ones.