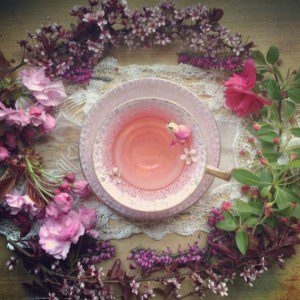 The upcoming full moon on April 22nd at 1:24 AM ET, will appear in the sign of Scorpio and is bound to bring up some heightened emotions. This can mark a turbulent time/experience. Several may experience financial issues, or bad news. Arguments and a short temper will be the theme for the next 48 hours. Betrayals and hurt feelings from those close around you may surprise you. And finally, you may feel depression or a deep sadness (especially with regards to where your life is now, the people you've allowed within your life, your physical appearance and your financial outlook). This is time to shed the past, allow the spotlight of the moon to show you where you aren't supposed to be and who isn't supposed to be in your life. This is a time of renewal and not time to grow bitter from the chaos. If you keep your focus away from the black cloud and keep ducking, you will be fine. Or, simply ask for an umbrella or seek shelter. Don't just allow it to happen.
The Scorpion moon tends to be suspicious of the intentions of others, when they are both positive and negative. Nighttime dreams and your intuition will be intense during this time. Know that there are clues and cues to be discovered within.
Full Moons act as a mirror to your soul. It is as if all the emotional junk that you thought you buried in the attic and the basement and thrown in your emotional trunk has resurfaced. Those that have already done the emotional work, will find Full Moons easy and comfortable. But those still hiding from themselves and their past, might feel emotional and sad.
Sometimes you aren't even aware that there is still sludge leftover from the past until a Full Moon arises and makes you look. Maybe you were avoiding on purpose or maybe you became so used to avoiding, no matter, this is a wonderful time for you to clean out the emotional soul clutter and de-junk.
This is a great time for you to look over your New Moon wishes and re-affirm what you want, and throw away what you don't!
SOUL WORK
Write on a piece of a paper all the things that you want OUT of our your life.
Take that piece of paper and burn it (or rip it up), requesting the elimination of it.
Feel and see what you don't want in your life leaving with the smoke (or with each rip).
Then request what you want to replace it.
Thank the moon/God/angels/Goddess, etc.
Example:
If you are looking at eliminating debt from your life, you can be generic and write DEBT or CITIBANK CREDIT CARD.
Burn that piece of paper (or rip it up).
Then request wealth or extra income to come into your life.
Thank the moon/God/angels, Goddess, etc.
You can do this with anything – love, job, health, etc. 
The moon begins to calm on Sunday evening, but there may be excess emotions left over.
This is a great time to put your crystals out overnight to re-program them.
This moon is great for working on relationships, or ending relationships – whatever will bring the most balance to your life.
*Note that some astrological signs are effected more and less depending upon your astrological chart**
This is also a great time to cut some cords!Instructions are here –https://www.youtube.com/watch?v= https://www.youtube.com/watch?v=l1dTIiYOKc8&feature=em-upload_owner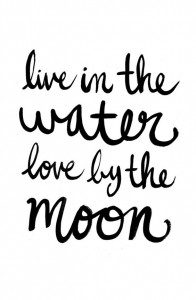 _________________________________________________
Kristy Robinett is a professional psychic medium and author who began speaking with spirits at the age of three. After working in corporate life for several years, she opened her business twenty minutes from Detroit and is now an acclaimed Psychic Medium, Intuitive Consultant and Psychic Detective, donating her time assisting law enforcement agencies. . To make an appointment visit her at www.kristyrobinett.com.