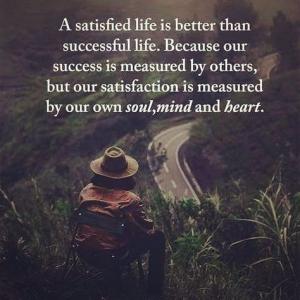 I've filmed several sizzle reels (it's a 3-10 minute tease that is filmed to attempt to sell a show to a network) a few years back. They were well received by several networks and we were excited by the buzz. One morning my production company (at the time) phoned me to tell me that a network executive was in town and he wanted to meet with me.
"This is great news, Kristy," my agent gushed.
I was nervous by the news, but excited too. "I'll call you as soon as he leaves my office," I reassured my agent.
"You better," she laughed excitedly, hanging up.
He wore dark pressed jeans and a light colored button up shirt, and greeted me with a hug.
"Let's talk about this," he set down the contract between us.
I looked at him confused, knowing all too well that he knew all too well that I couldn't sign anything without my production company and attorney with us.
"I've followed you on social media for some time. You've been on our radar, but the thing is, Kristy, is that I like you."
I gave him a smile, with confusion, and thanked him.
"I like you so much that I think this," he pointed to the contract, "is a terrible idea."
"What do you mean?" I stuttered.
"You love Chuck, your husband, right?"
I nodded that I did.
"You love your privacy, and your kids love their privacy too, right?"
"Well, we do, but this isn't a reality show…"
"Doesn't matter if we have cameras in your home or not, it consumes every part of your life. There's judgement. There's ugly people who come out of the woodwork that could break the bravest. There's ego. There's money that causes money issues. And often times there's divorce."
I put my hands in my lap and soaked in his words.
"Let me ask you – what is your intention for this show?"
"To find a space that can broaden my ability to help others," I answered without hesitation. It was true too. I didn't want fame, and sure money helps pay the bills but I read for enough people who had a lot of money only to discover years ago that whatever tax bracket you are in money causes problems. I honestly wanted to help people.
"This is your space, Kristy," he said waving his arms around like a magician. "And there's other ways to broaden your audience than chancing with a television show."
The phone call to my production company didn't go so well. My agents were understandably angry. When I heard the news about Theresa Caputo and her husband Larry separating/divorcing it wasn't surprising to me, after all a television executive had shown me a crystal ball. Some believe it's a television stunt for ratings, and even if it is that still damages lives and reputations (so have I ever told you of the show that wanted to pay Chuck and I lots of money to pretend to be divorcing all because he hated me being a medium? Yeah, that was a thing). Even though much of reality television isn't reality at all, it plays with the reality of the people.
I've seen many paranormal teams break up because they've tried to get a television show and it NOT happen, or one or two were chosen to film a sizzle, causing all kinds of hurt feelings. For me, although I'm a risk taker, this isn't a risk I'm willing to take.
So as you turn on your televisions and watch your favorite shows, know that there's great editing making everything look picture perfect. There's acting, even in reality shows. And also remember they are people with feelings too.