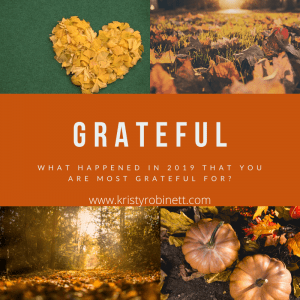 It's the morning of Thanksgiving Eve and the house is quiet except for the bunny rabbits chewing on their snacks. The Christmas lights cast a warm light in the room, illuminating my gratitude. I have a practice where I list my thankfulness each morning and each night, despite how good or how bad the day/night had been. Meaning, sometimes I'm very grumbly as I find my gratitude.
Sometimes you must look at all the bad that happened to see all the good.
In Tarot, the "Death" card looks ominous, and even if it is a prediction (it rarely is) for physical death, it still talks about change. For me, 2019 has been riddled with change and physical death. Molly moved to Alaska. My brother-in-law took his life. My mom-in-law wrestled with dementia before transitioning to the other side. My daughter-in-law tragically lost her brother. Several friends passed away – some to depression and some to cancer. We lost pets we loved. Our bank account depleted to a glaring red on lawyers/court, taking care of mom's expenses, and then a funeral. I spent a few nights in the hospital, and days after had to move my office. There was hardly any time for us. We lost friendships. Sometimes I thought we'd lost our minds, crying to sleep many nights. But there is always the opposite end of the coin – the good side.
An attitude of gratitude is the quickest path to joy.
My son married Serenity in a beautiful wedding. My daughter and her husband moved to their first house. Molly loves Alaska, and her and her boyfriend bought a home with indoor plumbing (their rental didn't have one). Cora (Chuck's eldest) announced her pregnancy of a baby boy right before mom passed away. We will end the year with the new beginnings of baby Benjamin. Dad has stayed relatively healthy, as has Chuck and I. Connor came back from advanced training safely. We gained kittens and a puppy to our crazy menagerie. I love my new office. The support and understanding of all the sadness outweighed the losses. We have a roof over our heads, food in the refrigerator, and love. I witnessed kindness. I was able to extend kindness. And I'm always able to find something to be grateful for.
Give thanks not just on Thanksgiving Day, but every day of your life. Appreciate and never take for granted all that you have. Even though it's easy to count all the bad, there's always something good there too.
I'm grateful for all of you, and I wish you an abundant and love filled Thanksgiving.
Sincerely,
Kristy Robinett
www.kristyrobinett.com