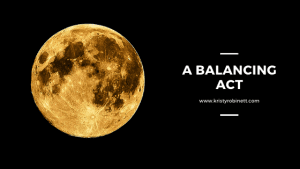 April 7th at 10:36 pm Eastern we welcome in the pink FULL MOON in the astrological sign of Libra. Since Libra's goal is all about finding balance in your life, this moon makes for a bit of tipsy turvy dynamic. What does the Libra energy teach us (and yes, it has an impact on every astrological sign, not just the Libra):
Look at your sense of life balance. What is making you feel 'off'? How much of it can you control?
If your marriage or love relationship has been suffering, it is time to take time out to have some honest talk – one on one.
An over-abundance of neediness may be thrown your way. Be careful to not get involved in the drama or act as a mediator. Not right now.
This moon is not about being a martyr and allowing everybody else to distract you, instead the next few days is about FOCUS and building your life and taking steps towards your dreams and aspirations.
A need for fairness and justice, but that isn't always life, right <unfortunately>? If someone cuts you off in traffic, instead of taking matters in your own hand -just let it go. You will want to be an enforcer, but it isn't needed – allow the Universe to do it instead.
There are karmic lessons that you will be showered down with this moon that will teach you to be firm and in control.
But watch your sarcasm and cynicism as it rarely helps in any situation, so be careful of your mood and your mouth.
The energy will remind you of what you can control and what you can't. Although the energy shows you that justice is needed, but not always fair, it will remind you of what you can control and what you can't. This unpredictable energy might make you feel off kilter and out of control with life. Full Moons are mirrors to our souls and this moon is about wanting peace, love and harmony in all aspect of our life and yet feeling like we are on a teeter-totter. Look at the things that are causing this and look at ways you can correct this. If you wrote down New Moon wishes, you might want to get that out and see if you are self-sabotaging yourself and didn't even know it.
This energy is learning how to bloom into who you've been struggling to discover. Maybe you were avoiding on purpose or maybe you became so used to avoiding, no matter, this is a wonderful time for you to clean out the emotional soul clutter and de-junk.
This is a great time to put your crystals out overnight to re-program them, smudge your home, and work on creating more balance in your life. Bring in positive, remove the negative because you deserve it!
May your hands be cleansed, that they create beautiful things.
May your feet be cleansed, that they might take you where you most need to be.
May your heart be cleansed, that you might hear its messages clearly.
May your throat be cleansed, that you might speak rightly when words are needed.
May your eyes be cleansed, that you might see the signs and wonders of the world.
May this person and space be washed clean by the smoke of these fragrant plants.
And may that same smoke carry our prayers, spiraling, to the heavens.
It's time to bloom.
Believe,
Kritsy Robinett