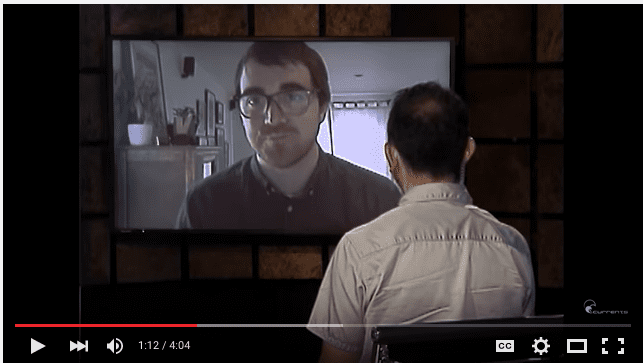 A little while ago I had the opportunity to chat with Konrad Aderer, correspondent for Currents, a program on NET TV, a New York-based television network operated in concert with the Diocese of Brooklyn.
Our fifteen-minute conversation was, understandably, chopped down to about four minutes but still covers a couple of interesting topics and gives you a chance to watch me perform some incredible feats of facial contortion.
I need to work on my mannerisms before Marcus Grodi gives me a call.