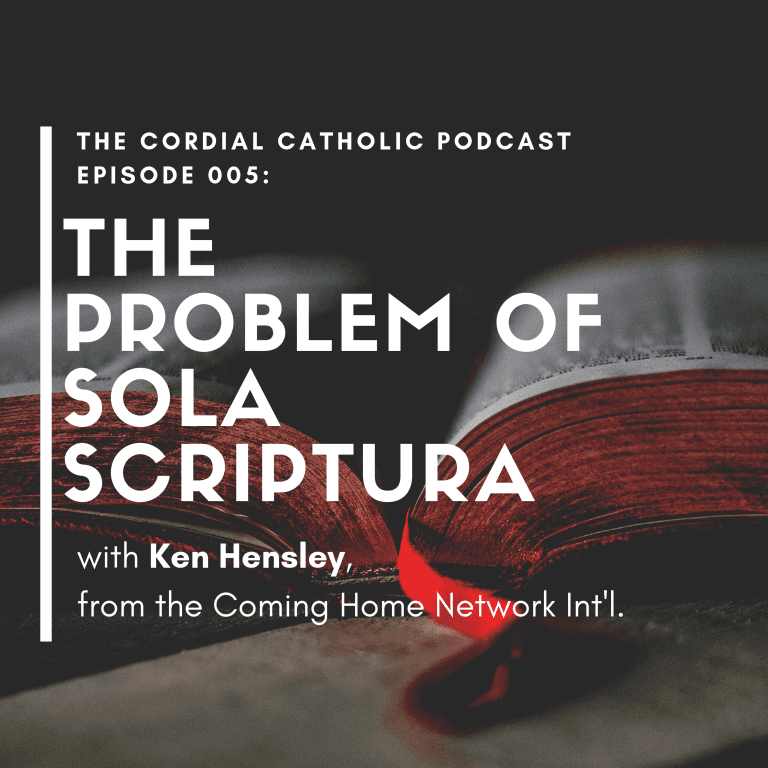 In this episode of The Cordial Catholic Podcast I talk to Ken Hensley, a former baptist pastor and an adjunct professor of biblical studies, about the idea of Sola Scriptura – the "Bible alone" approach to Christianity.
Is the Bible what Jesus left us to help guide us in our Christian faith? Can we each read and interpret the Bible correctly for ourselves? Did the authors of the New Testament even intend their letters to be used this way? It's a fascinating discussion.
For more from Ken, visit his website and check out the Coming Home Network International to see the great work that he's a part of.
Listen to this episode right here.
You can subscribe on iTunes, Google Play Music, Stitcher, TuneIn Radio, or anywhere else you get fine podcasts.