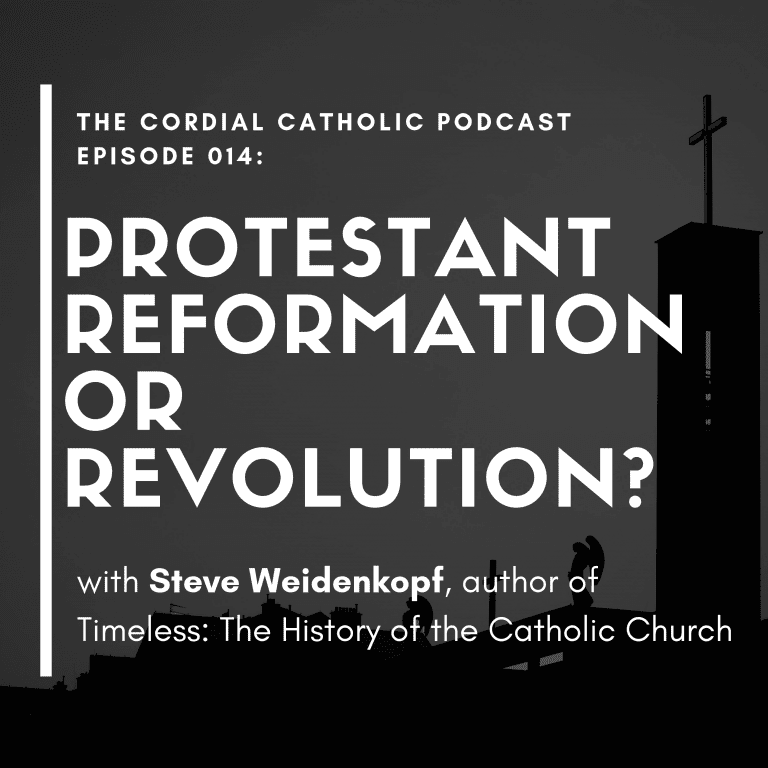 In this episode of The Cordial Catholic Podcast, I'm joined by Steve Weidenkopf, author and lecturer in History at the Christendom College Graduate School of Theology, to talk about the Protestant Reformation. Was it truly a reformation of the Christian Church or a revolution? Was the Catholic Church in need of reform? And what did the Reformers actually intend?
For more from Steve, visit his website and check out his videos, books, and blog articles. Steve's books are highly accessible and packed full of information based on primary source material.
Send your feedback to cordialcatholic@gmail.com.
This podcast is 100% listener supported. For more information about sponsoring the show, keeping this podcast going, and helping me to continue to deliver quality content please visit the Patreon page. Even $1 or $2 a month can go a long way to helping make this podcast sustainable.
Listen to this episode here or below,