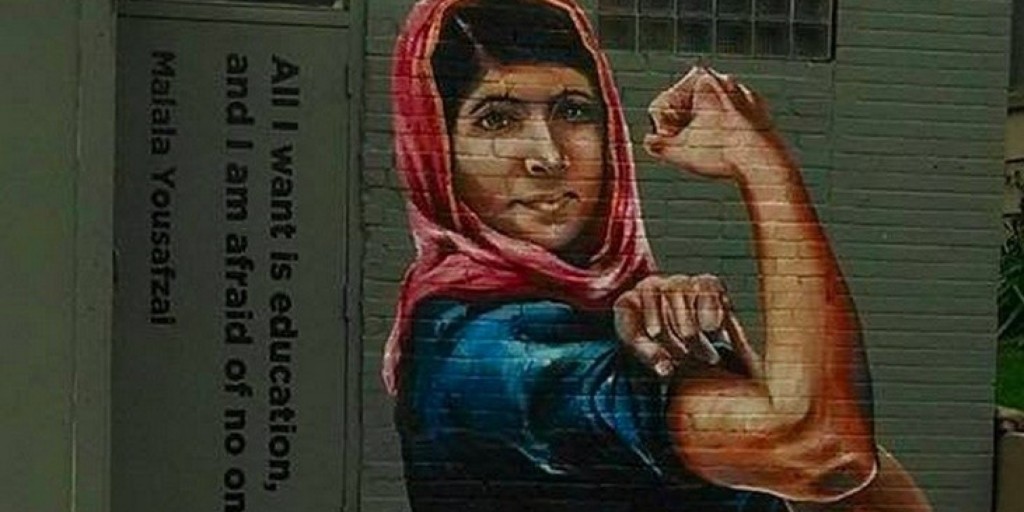 Malala Yousafzai is the courageous 18 year-old advocate for universal education and girls' rights, who was targeted for her activism and shot by the Taliban in October 2012. After recovering, she returned to school and continues to campaign for every child's right to education — including, she has said, "education for the sons and daughters of the Taliban and all terrorists and extremists." In 2014, Malala was the co-recipient of the Nobel Peace Prize. July 12, Malala's birthday, was dubbed "Malala Day" by the U.N. in 2013. "Malala day is not my day," she said, "Today is the day of every woman, every boy and every girl who have raised their voice for their rights."
In honor of Malala Yousafzai, the themes for HumanisticPaganism.com the month are individualism, religious tradition, and gender issues. We have a great line up of essays scheduled this month, which began today with our newest columnist, Anna Walther.
July 3 "Feminism is for Naturalistic Pagans: An Invitation to Magic" by Anna Walther
July 5 "Transphobia is Anti-Feminist" by Sable Aradia
July 7 "Issues with Masculine/Feminine Duality in Paganism" by Trellia
July 8 "Paganism and Motherhood" by Trellia
July 10 "Feminism and the Future of Religion, Part 1" by Glenys Livingstone
July 11 "Feminism and the Future of Religion, Part 2" by Glenys Livingstone
July 12 Malala Day: "Girl Rising" by the editor
July 13 "Feminine & Masculine in a Non-Theist Perspective" by Silverspear
July 15 Mid-Month Meditation: Making power from their wounds: Cheryl Strayed reads Adrienne Rich's homage to Marie Curie
July 17 "Nature and Values Beyond the Binary" by CrafterYearly
July 19 Debra Macleod, leading proponent of the New Vesta tradition and order
There's still room for more! Send your submissions to humanisticpaganism [at] gmail [dot] com.