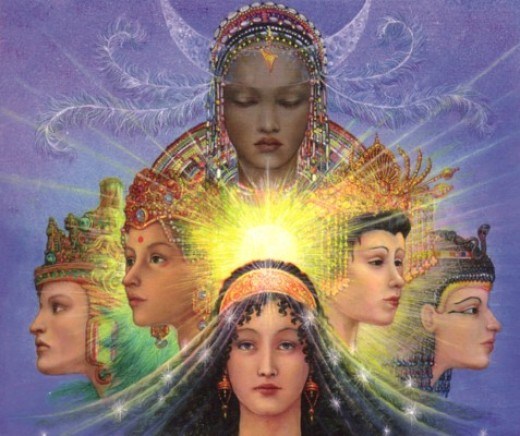 Check out this great 3-part series by Shauna Aura Knight discussing deities and archetypes and how she facilitates ritual in a way that can work for polytheists and pantheists alike.
Part 1: "When I lead a ritual, I'm far less concerned with teaching and enforcing any given theology than I am with getting ritual participants to a place where they can commune with the divine. And, if they aren't theistic at all, perhaps that's more just getting people to a place where they can connect to their deep inner wisdom. …" CLICK HERE TO READ MORE.
Part 2: "… I believe that we cannot encompass the whole of the divine, and our story-loving minds not only want to tell stories about what we see and make meaning out of it, we also tend to work better with concepts we can wrap our brains around. When we think of gods and spirits that look like us, perhaps that's just a way that we can more easily connect to that larger divine. Perhaps we need that mirror, that gateway. Perhaps the larger divine around us is just too huge to encompass, so we shape it into a face we know well—our own. …" CLICK HERE TO READ MORE.
Part 3: "… At a certain point, I leave the theological wrestling behind. I focus on technique and what works. Singing works, drumming works, chanting works, dancing works. Trance language works. And story works, every time. Whether I believe they are gods or just old stories, it doesn't really matter. The stories themselves drive us and inspire us; always have, probably always will." CLICK HERE TO READ MORE.
Also be sure to check out Shauna's book, Ritual Facilitation.