So you've already signed A Pagan Community Statement on the Environment, and you don't want Earth Day (April 22) to go by unobserved. What can you do? Over the next 21 days, I will be offering practical and productive suggestions for how you can honor the Earth this Earth Day.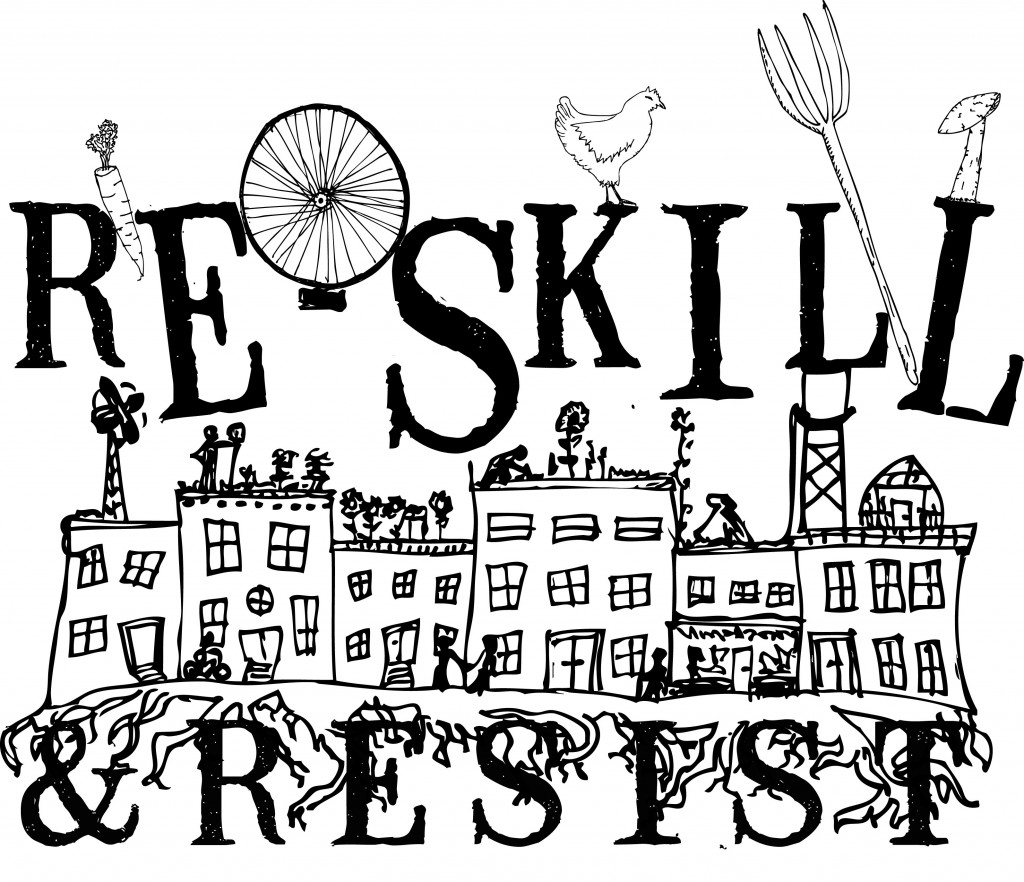 In #12 in this series, I suggested that building community can be one thing we do to honor the Earth this Earth Day — specifically, building local, sustainable and resilient communities.
Resilient communities are those can better withstand the shock of environmental change and economic collapse.  One part of building resilience is re-skilling.  We have lost many of the skills that our grandparents took for granted half a century ago — but we can relearn them.   Examples include recycling grey water, cooking, bicycle maintenance, natural building, herbal medicines, basic home energy efficiency, practical food growing, harvesting rainwater, and composting waste.  We can learn to create much of what we consume rather than buying it.
But, remember, this is not about self-sufficiency, but building community.  We don't need to provide everything ourselves individually — and we can't — which is why humans have always lived in cities, towns, villages, tribes, and families.  We can relearn the skills of life, teach them to others, and use them to strengthen our communities.
Here are some resources at Resilience.org and Transitionus.org to get started.