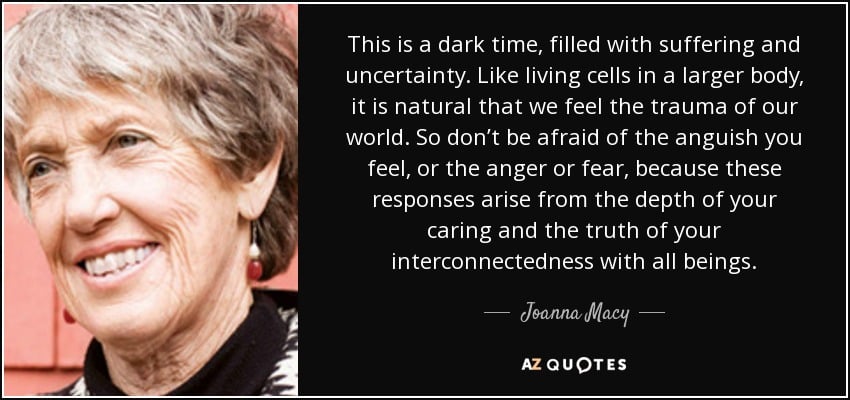 So you've already signed A Pagan Community Statement on the Environment, and you don't want Earth Day (April 22) to go by unobserved. What can you do? Over the next 21 days, I will be offering practical and productive suggestions for how you can honor the Earth this Earth Day.
As you learn about the climate crisis and work for change, there will be times when you are overwhelmed with grief. Grief is not the same thing as despair. Grief is a natural and healthy reaction to the human desecration of the earth and its biosphere. Avoidance of grief reinforces the pattern of psychological repression and conspicuous consumption that is the status quo. So one thing you can do to honor the Earth this Earth Day is to let yourself grieve. It is necessary for us to face our grief in order to move beyond our destructive ways of being. Don't ignore your feelings, either through resignation or through forced optimism. Feel what you feel.
Here are some links to Joanna Macy's writing on working through environmental despair:
Working through environmental despair (audio and excerpt)
Transforming despair (interview)
Despair work (article, begins on p. 19)
The Wild Geese: Joanna Macy on befriending our despair
The Wild Geese: Joanna Macy on befriending our despair from Tim Wilson on Vimeo.