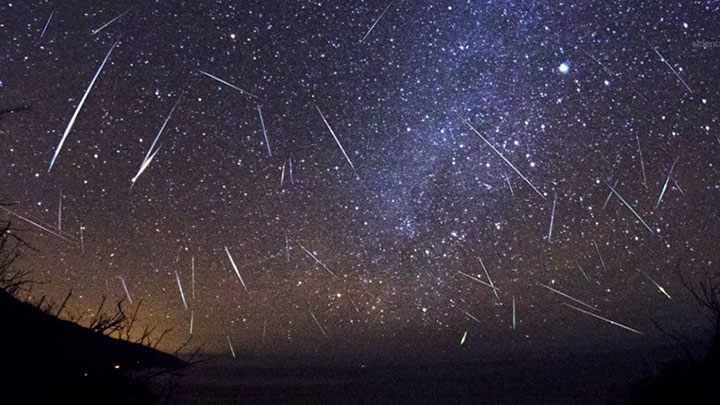 The Destiny of Earthseed
Is to take root among the stars.
It is to live and to thrive
On new earths.
It is to become new beings
And to consider new questions.
It is to leap into the heavens
Again and again.
It is to explore the vastness
Of heaven.
It is to explore the vastness
Of ourselves.
This year, Earthseed will be observing the summer cross-quarter/thermistice on Friday, August 12, which coincides with the peak of the Perseid meteor shower, which is supposed to be especially good this year.
Weather permitting, in addition to observing the meteor shower, we will also be launching sky lanterns.  Saturday, August 13, will be our rain date.
Due to the maxing moon, we'll be waiting till later in the evening when the moon is close to setting: 12pm ET/ 11pm CT/ 10pm MT/ 9pm PT.
You can join us remotely by computer or phone:
Join from PC, Mac, Linux, iOS or Android: https://zoom.us/j/659904128
Or iPhone one-tap (US Toll): +14086380968,659904128# or +16465588656,659904128#
Or Telephone:
Dial: +1 408 638 0968 (US Toll) or +1 646 558 8656 (US Toll)
Meeting ID: 659 904 128
International numbers available: https://zoom.us/zoomconference?m=llX1lnQB4kfFUoLeUEH_4wWrG6puKvwB
Our theme is "The Stars Our Destiny", a reference to the third tenet of Earthseed: "Earth Our Home/The Stars Our Destiny" or "the Destiny" for short.  The Destiny is a unique concept among Pagan groups. The Destiny is important for the lessons it forces us to learn while we're here on Earth, for the people it encourages us to become. It is important for the unity and purpose that it gives us here on Earth. And in the future, it offers us a kind of species adulthood and species immortality when we scatter to the stars.
We are Earthseed.
We are flesh—self aware, questing, problem-solving flesh.
We are that aspect of Earthlife best able to shape God knowingly.
We are Earthlife maturing,
Earthlife preparing to fall away from the parent world.
We are Earthlife preparing to take root in new ground,
Earthlife fulfilling its purpose, its promise, its Destiny.