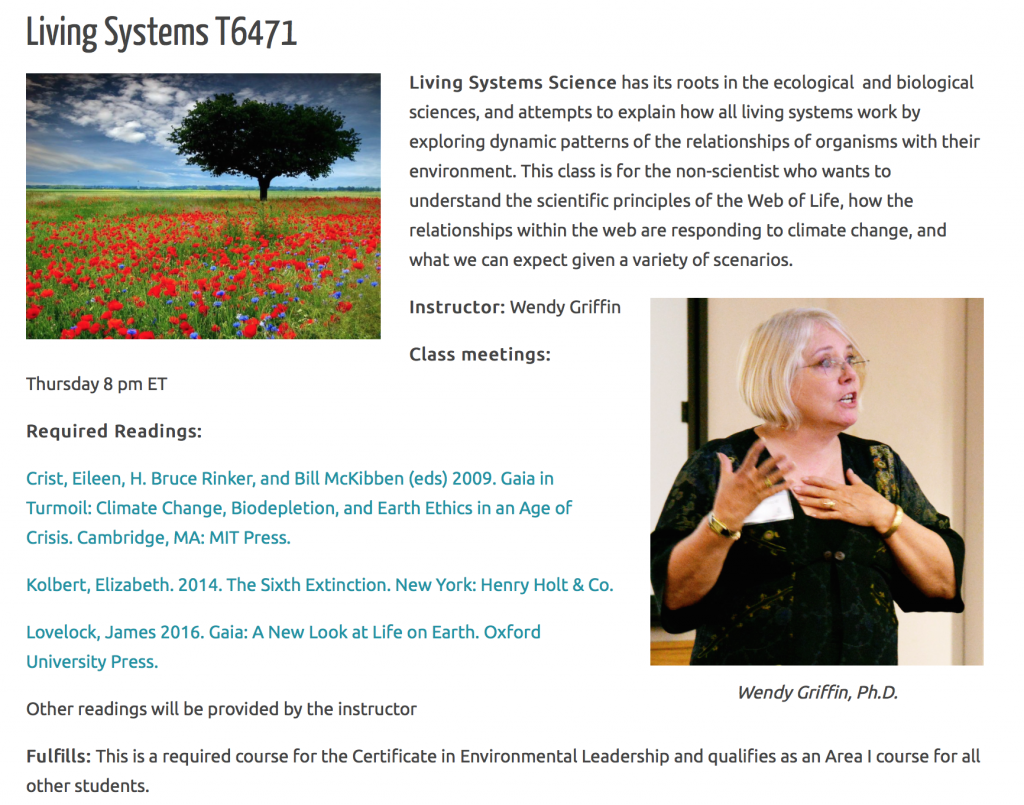 This summer I enrolled in "Nature & Pagan Spirituality" at Cherry Hill Seminary. It was a fun and interesting class, taught by a dynamic and knowledgeable teacher, Deirdre Rogers.  The class was part of Cherry Hill's new Environmental Leadership program.
This was my second class at Cherry Hill, and I highly recommend it.  If you're not familiar with Cherry Hill, it's a Pagan seminary with a highly respected faculty, which offers graduate-level courses online (but you don't have to have completed a Bachelor's degree in order to take classes).  Classes usually meet via Skpye once a week in addition to weekly reading and writing assignments.
The next course in the environmental series is "Living Systems", which will be taught by Wendy Griffin.  In addition to being a leader in the Pagan community and the environmental movement, Wendy has taught for over 25 years and is responsible for helping to create the field of Pagan Studies.  She is also the Academic Dean at Cherry Hill.  (I was fortunate met Wendy at the Parliament of the World's Religions last year and again at the Greening of Religions conference sponsored by Cherry Hill this year.)
Here's a description of the class:
Living Systems Science has its roots in the ecological  and biological sciences, and attempts to explain how all living systems work by exploring dynamic patterns of the relationships of organisms with their environment. This class is for the non-scientist who wants to understand the scientific principles of the Web of Life, how the relationships within the web are responding to climate change, and what we can expect given a variety of scenarios.
The class meets Thursdays at 8pm ET.   The semester runs from Sept. 12 to Dec. 18.  You can click here to register.
You may have heard that Cherry Hill is struggling for its survival.  The best way to support this very important Pagan institution is to register for classes!  Check out the full list of Fall 2016 classes, which also includes Paganism and the Body and Psychology of Religion and Paganism, as well as "stackable" courses like Queer Pagan Theology Crash Course.