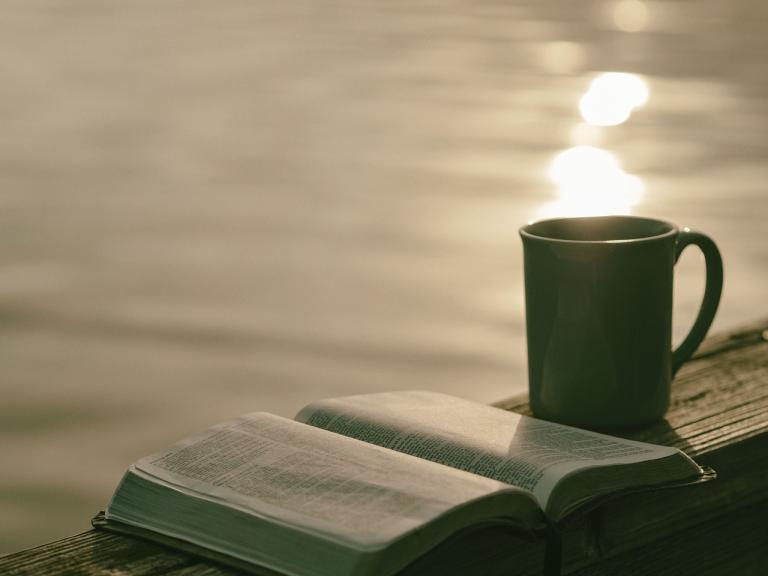 "Let a woman learn in silence with full submission. I permit no woman to teach or to have authority over a man; she is to keep silent." ~ 1 Timothy 2:11–12
Like the text from Ephesians 5, 1 Timothy 2:11–12 is a go-to passage complementarians use to shut down all conversation regarding women having authority in the home and the church. But again, we must keep two crucial things in mind: 1) that the context of the passage is crucial to our understanding of it and 2) that we must approach this text, like all others, with the whole of Paul's (or pseudo-Paul's) writings and actions in mind.
First, let's begin by briefly taking a look at the context of this letter, which Paul clues us into right off the bat in 1:3–7 (all emphasis mine):
I urge you [Timothy], as I did when I was on my way to Macedonia, to remain in Ephesus so that you may instruct certain people not to teach any different doctrine, and not to occupy themselves with myths and endless genealogies that promote speculations rather than divine training that is known by faith. But the aim of such instruction is love that comes from a pure heart, a good conscience, and sincere faith. Some people have deviated from these and turned to meaningless talk, desiring to be teachers of the law, without understanding either what they are saying or the things about which they make assertions.
To be clear, what was going on in Ephesus was not all that different from what went on in Galatia: i.e. both city's churches were being influenced certain so-called teachers who imbued the Gospel with a smattering of the law and false doctrines (see also Gal. 2:11–12). In the case of the church in Ephesus, while these false doctrines were most likely introduced by men, they were then spread throughout the church by either one particular woman or a small handful of them. This is why Paul is so emphatic in 1:3 that it is the teachings of certain people he is concerned about. Scholar Craig  S. Keener explains the situation best:
It is probably no coincidence that the one passage in the Bible prohibiting women teaching Scripture appears in the one set of letters where we explicitly know that false teachers were targeting and working through women. Paul's letters to Timothy in Ephesus provide a glimpse of the situation: false teachers (1 Tim. 1:6, 7, 19, 20; 6:3–5; 2 Tim. 2:17) were misleading the women (2 Tim. 3:6, 7). These women were probably (and especially) some widows who owned houses the false teachers could use for their meetings. Women were the most susceptible to false teaching only because they had been granted the least education. This behavior was bound to bring reproach on the church from a hostile society that was already convinced Christians subverted the traditional roles of women and slaves. So Paul provided a short-range solution: "Do not teach" (under the present circumstances); and a long-range solution: "Let them learn" (1 Tim. 2:11).
With this brief framing of the letter in mind, it should be obvious to see how, rather than Paul's words to Timothy being an injunction against women that should last until the end of time, they are really just a warning against a certain group of women spreading certain doctrinal falsities throughout the young minister's church. And sure, on the surface, they seem harsh. But that's just how Paul rolled. For example, when so-called leaders from Jerusalem were attempting to convince the men of the Galatian churches that in order to be saved, they'd have to chop the tips of their penises off, Paul sarcastically told them to basically finish the job: "I wish those who unsettle you would castrate themselves!" (Gal. 5:12). Likewise, when certain women were spreading a false, law-infused gospel throughout Timothy's church in Ephesus, Paul basically tells them to "sit down and shut up!" He didn't do this because they were women per se; he did this in order to protect the true Gospel from any false doctrines or subterfuges of religious law or "myths and endless genealogies" (1 Tim. 1:4, 7). Or, to put it like this, biblical scholar Marg Mowczko teaches: "Paul's instructions in 1 Timothy 2:11–12 were a correlation of his censure of a badly behaved and ill-informed woman (or perhaps, women) in the Ephesian church who was teaching, or spreading, a heresy."
Moreover, to further drive the contextual point home, the Ephesian people, like all other Gentiles whom Paul preached the Gospel to throughout the Greco-Roman world, had their own gods and goddesses, their own belief systems, and their own cultic rituals that they had to come out of prior to converting to Christianity. For instance, the goddess Artemis was worshiped with great vigor in Ephesus. In fact, the temple that was built for her was considered one of the seven wonders of the ancient world and was roughly four times larger than even the Athenian Parthenon. Needless to say, Artemis was important in the eyes of the Ephesian people, which is probably why Acts 19 chronicles how a silversmith named Demetrius got all bent out of shape over the growing momentum of Christianity. Because of the danger that the Gospel posed to the money-making system that Artemis worship brought, the artisans who made all the shrines and amulets were facing a potential economic problem.
For Paul, however, none of this crap was important. In fact, it only tarnished "the pure and sincere faith" (1 Tim. 1:5). And while many throughout the Greco-Roman world clung to the mythologies of their day (1 Tim. 1:4), including old wives' tales like those potentially attached to the goddess Artemis (1 Tim. 4:7), Paul wanted them to shed all of that in order to embrace the Gospel with utmost faithfulness. There were simply no two ways about it: The Gospel was the Gospel and anything added to it created a false gospel, which is no gospel at all (Gal. 1:6).
Now, if you are still convinced that in 1 Timothy 2:11–12 Paul is making an agelong injunction against women daring to teach in church, just ask yourself this: Why does he apparently contradict himself by naming Phoebe a deacon and emissary to Rome (Rom. 16:1)? And why, in Acts 18:26, was Priscilla permitted to teach the doctrine of Christian baptism to a Jewish-Christian man named Apollos? And why, in Romans 16:7, does Paul name Junia—a woman, in case you've erroneously heard otherwise—"prominent among the apostles?" I'll let you wrestle with these questions, but for me, either Paul was a wishy-washy thinker, an all-over-the-map kind of guy who failed in applying his own personal criteria, or that his words to Timothy were specifically meant to address a certain situation only. Remember, as I stated at the onset of this section, we must always remember to keep the totality of Paul's writings in mind when interpreting specific passages or even whole letters.
To close, what is needed here isn't a pick-and-choose methodology to biblical interpretation; what is needed is the fullest picture of what was actually taking place when these letters were written. On the one hand, Paul may have had a skewed few of women, but then again, he may have been quite progressive when compared to his interlocutors. And the only chance we have in figuring out the truth is by stepping back for a moment and taking in the broader view. When we do, then, what we'll likely see is that Paul had to deal with his own cultural and religious presuppositions—just like we all do—but then often subverted the societal norms by including women in the "offices" they were typically prevented from holding. Thus, his words in 1 Timothy are, as I just stated, most likely conditional rather than universal mandates, meant for certain people spreading certain falsities during a certain time and place in history.
*If you like what is being presented here, be on the lookout for a forthcoming book I am co-authoring with Danielle Kingstrom. Also, if you want to support my work, please consider becoming a monthly patron on Patreon. It would help me out bigly.